I was reading Dorothy Sander's article on the Huffington Post yesterday, and I found myself wanting to stand up and cheer.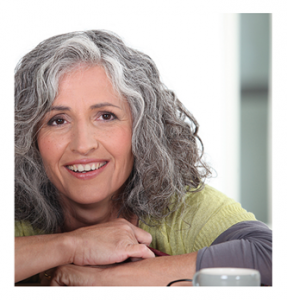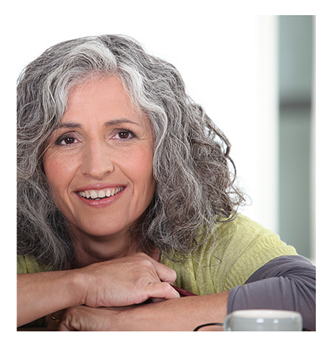 Her words speak to one of my most profound concerns – the drama of a woman's self-esteem tied to appearance, and our diminishing sense of self as we age.
But Dorothy does more than address the midlife crowd. She speaks to all women, and to our conditioning to "keep up appearances" in so many ways. 
She points out the waste, the terrible waste, of our time and energies, not to mention our dollars.
It's time we change the conversation – not only the women, but the men who love us, who live with us, who work with us. And the parents as well, who do not wish to raise another generation of women who are more concerned with how their bodies look than health or well-being.
I quote from the article:
If you are living, breathing and female, chances are you know there is a war going on in the hearts, minds and souls of women of all ages. We are doing battle with what we perceive to be society's demands, external expectations and opinions of who we are and how we should look.
Think that's not the case?
We have only to consider our female obsession with the physical form that all too often siphons off experiencing life.
We have only to consider the onslaught of state-specific legislation, that continues to attempt to dictate a woman's right to own her body.
We have only to look in our personal mirrors, give voice to the pleasure or the pain – honestly – and recognize that some days are good, some days are bad, and we have far to go in accepting both as part of an ever-changing landscape of life events, evolving self, and consequently, a "new normal."
Baby Boomers, Doing It All (Doing Ourselves In)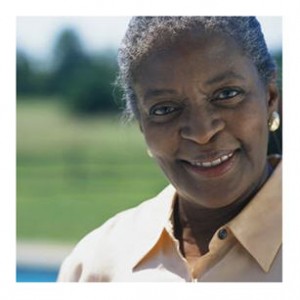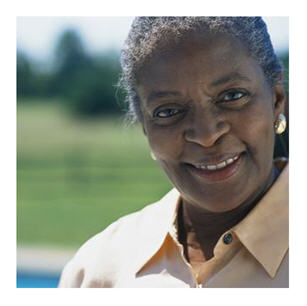 Yet Dorothy's article is about so much more – a demographic – my demographic – Second Wave Baby Boomers, and even Gen X. We are women who cling to youth with every fiber in our beings. We are encouraged by media (and Pharma) to do so, as they feed the fear frenzy with Anti-Aging products and services. They encourage and use the terror we feel – the powerlessness – of losing our "youth."
Dorothy writes:
We've spent years facing a daunting array of expectations that taught us to look outside ourselves for the answers. In our desire to achieve, we allowed ourselves, knowingly and unknowingly, to be pulled and prodded by these subtle cultural directives. We could only "have it all" if we valued certain things, behaved in certain ways; if we had the "right" haircut, the appropriate dress, the right degrees, the perfect career…
That "do it all" and "have it all?"
It's virtually impossible. We aren't made to do it all and have it all – on our own.
The Necessity of Community
Human beings are social creatures. We need each other. We're made for communities.
We are designed with varying skills and capacities, and in my opinion, do best when we work together to share them. My preferred communities include men and women, children and the elderly, all of us caring for each other while acknowledging our differences.
Let's be real. We take turns at being young, at living our prime, at aging, and eventually yielding our place on the planet.
Of course we want to enjoy as much as we can for as long as we can! But aren't we making it harder for ourselves? Why can't I enjoy looking great for a 50-year old woman, and more importantly – feeling well and contributing? Why can't I admit that I suffer from aches and pains, can't physically accomplish what I could at 20, and both are offset by tons of experience to offer to those who are younger?
And by the way, I'm still learning constantly from those who are older – as well as my own kids.
Demographics Don't Tell the Whole Story
I continue to comb through the reasons for this phenomenon  – for women in the 45 to 65 age group (roughly) – who feel so trapped, so panicked, so compelled to compete on appearances that we feel we must hang on to taut skin at all cost, perky breasts though we risk our health to implant them, and the image of who we were 10 or 20 or more years ago.
I don't believe this is a simple story. The reasons cannot be viewed in a vacuum. We're competing for jobs. We're competing for men. We're struggling in a society where health care is inaccessible or unaffordable, where jobs are out-of-reach, where men continue to cast a wider net when it comes to potential mates in the "after market."
There's no one sector to "blame," though there are plenty who profit – and profit is not the same as benefit.
I believe there are benefits to self-care at every age. I also believe there are benefits to feeling like we look good. But both of these concepts are different from fighting and denying what is a natural and inevitable process, if we're lucky enough to live a long life.
And weren't we – the Boomers – the ones who fought so hard in the 60s and 70s to take center stage, ready to change the world? Weren't we the ones who insisted on the power of the Youth Culture? As we nudged our elders off the stage, why are  we so unwilling to at least accept sharing the stage with those who are younger?
Our Children, Our Selves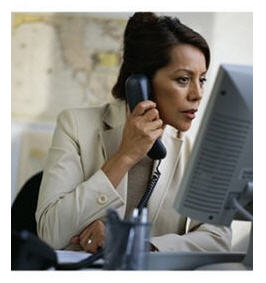 Perhaps, as the conversation suggests, there may be millions of women – and men – who simply go about their business of doing, building, nurturing, loving, striving, struggling, collaborating, and contributing – without concerning themselves with a furrowed brow or a wickedly widening waist.
But are they a silent majority or a silent minority? Are their demographics relevant, or should we be speaking of aging, of appearances, of substance – to all our women, regardless of age?
And shouldn't we be discussing these issues with our growing children?
Why should we be raising our daughters to live in fear of not being pretty? To fear every future wrinkle or sun spot?
Why should we be raising our daughters to feel as though they aren't "enough" if their appearance doesn't conform to some unachievable standard of perfection?
Why must we model our own obsessions with a turned-up nose, a plumped up lip, gargantuan breasts, or the desirability of appearing perpetually 30?
For that matter, I don't want my sons to believe there is only a single standard for their appearance or the women they may choose as friends or loved ones. Nor do I wish for them to dismiss their elders as soon as the gray and wrinkles appear.
The Drama of Demographics
According to Investopedia, demographics – the study of factors such as age, sex, race, education, and income – serve a variety of functions:
Demographics are used by governments, corporations and non-government organizations to learn more about a population's characteristics for many purposes, including policy development and economic market research.
It seems we are so busy slicing and dicing our population (for marketing purposes, and eventually the surgeon's knife?) that we are isolating the various segments that would do better – from a societal standpoint, to find common ground. More than common ground – to band together in cohesive communities. 
Of course the needs of a woman at 50-something or 60-something are likely to be different from those of a 25-year old, but in specific ways, and not so globally as marketing might suggest.
We all benefit from educating ourselves on healthy ways to eat. We all benefit from realistic expectations of combining active parenting with contributing economically. We all benefit from learning relationship skills necessary to connect with our partners according to our value systems.

The young benefit from the knowledge and perspective and stories of those who are older, and we benefit from their idealism, their energy, their new ideas.
Anti Anti-Aging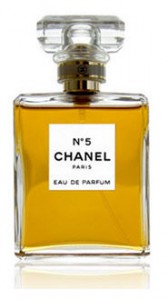 I've gone on my own warpath when it comes to anti-aging trends, which doesn't mean that I don't enjoy feeling good and looking my best. On the contrary. I've said it before – I take pride in my femininity. I enjoy my sexuality. I love the flirtations inherent in being an intellectually and sensually engaged woman.
I love my liner and my gloss, Vixen on my nails, and Chanel between my breasts. This is for me.
Yet none of these products define me. Nor do I dwell on the younger self I once was; there's too much "now," and I hope, a good deal still ahead.
Please read Dorothy's article now, if you haven't already. It's a message for every woman. It's a message for all of us.