Looking for a better sex life? Try this.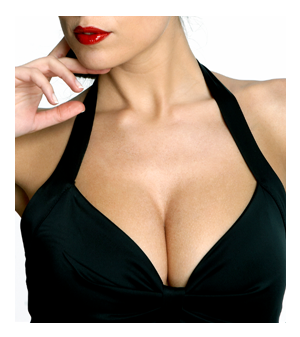 Think those people keeping the plastic surgery business booming are going under the knife to crop that crooked nose? Think again! It's boobs, booty, and more boobs.
Reality TV, ads, films, internet dating, your local Whole Foods – everywhere you look are examples of nip this and tuck that. And it's usually to get or keep the guy!
I'm not talking about reconstructive surgery, or even the "traditional" cosmetic procedures that used to be the domain of middle-aged moms with money in the bank.
No Sir, no Ma'am.
It's slice-dice-and-ain't-that-nice, now running rampant in every age group including boob jobs for teens, Botox for twenty-somethings, and mini-lifts in the thirties – just to get a jump on what's upcoming in the forties!
Sample the menu of procedures
What exactly is on the cosmetic procedures menu these days? Oh, there's a selection to boggle the mind… and take a bite out of your assets.
Boob jobs (bigger, smaller, hoisted)
Liposuction & body sculpting
Tummy tuck (full & mini)
Nose, eyelids, brows, cheeks, chins (various)
Face lift
Butt lift (go Brazilian!)
Dental surgery
Vaginal rejuvenation (TMI?)
It's all about sex
Could all these procedures possibly presume to correct fatal flaws? Doubt it. Are some genuinely necessary? Sure. But let's get real. Most of the time it's about sex. More sex. Any sex. And delusions over what is a "sex worthy" female form. 
Sometimes, cosmetic surgery comes at the tacit (or explicit) instigation of an existing partner after a number of (ho hum) years. Or it's motivated by a new partner, or the potential for a new partner. Hey – it's tough out there!
What an elixir: one part marketing, two parts fear.
Lift those breasts, tote that barge!

Three years after my marriage tanked, I dated a man I genuinely liked. It was my first post-marital "relationship." But six weeks in, and seeing each other three or four times a week, still no sex.
I told myself that perhaps he was a romantic. He might truly enjoy taking time, lots of time. We shared laughter, heavenly kissing, even family activities with my kids. Finally, I just asked. When were we going to sleep together?
Then he said it: He was crazy about me. But… I wasn't his physical type. He liked skinny women with tiny breasts, and by the way, he didn't mind scars. From surgical procedures that is.
Say what??
My stats and status
At the time, I was in my 40s (he was eight years older). And may I add, I weighed 95 pounds.
Can you spell S-C-R-A-W-N-Y?
I asked myself – didn't he notice my very substantial rack when we first met? If he was looking for Kate Moss or Calista Flockhart, why did he call for a second date?? Why did he let it go on for a third, a fourth, and so much longer?
Like many women following pregnancies, I'd been searching for a lower gravity planet – but, alas, without success. Besides, I liked my boobs.
Then:
I know a good cosmetic surgeon, he said to me. Just go for a consultation. See what he thinks about your breasts, and that extra around your middle. Imagine how great you'd look and how good you'd feel.

Coulda woulda shoulda

I should have run right then, but I didn't.
Silly me, I went for the consultation, tolerated the embarrassing examination, viewed gag-me before and after photos, and left with information on three possible surgeries, their risks, recovery, scarring (permanent) – oh – and the $10,000+ price tag.
Soon after, the man in question was out of my life, but not before I found out that he had a few other little issues that had zip to do with my body type!
I'm not against it

I can imagine a time when I might consider a little tweak. To what? Who knows. It's a moot point. My kids, my life – are the priority.
As for beauty, I remember my pre-pregnancy bod. Quite nice. Then there's real life: beauty is not absolute and if we're fortunate, we grow older.
What disturbs me is our culture in which young women (and those aging like a fine wine) are made to feel less beautiful than they – we – truly are. And it seems to be getting worse.
Since…
Still, I'm happy to say that in the past years I've encountered gentlemen who think I'm lovely just as I am. (It's very Bridget Jones, and reassuring.)
Far from "perfect" – I never was, even 20 years ago – I agree that I'm just fine as is. That's a good thing, as I have neither the bucks nor the inclination to put myself through surgery without a medical reason.
Can we think about that for a moment? Undergoing anesthesia and all the other surgical risks, not to mention the healing process, in order to conform to some unrealistic standard of beauty?
These days I'm simply glad to be healthy, retain my mirth and moments of mischief, and prefer to share pleasure with a man who sees me as a whole woman, one with a life story still unfolding in my smile, through my fingertips, along my curves, my valleys… a story to be read and savored…
But I'm curious…
Would you undergo the knife for a spouse or lover? Or ask a spouse or lover to do so?
Is it a question of which parts, and how you feel about them?
Is it the age-old fear concerning older men and younger women?
No big deal – other than minimizing risks, recovery, and affording it?

"Ease" by Sharon Shapiro, reproduced with permission of the artist.
You May Also Enjoy