Lately I've been restless, at times listless, and frequently disoriented. I had hoped the feelings would pass – and they do, briefly. But then they return with a vengeance, and only recently have I come to realize that I could sum up the current situation by saying that I've lost my sense of "normal."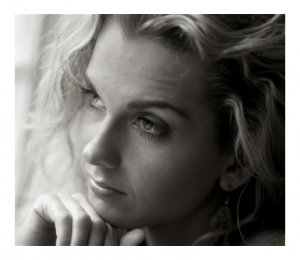 One of the difficulties in transitioning from one life stage to another is trying to find a new "normal" – at least – a new normal that suits, even if temporarily.
That "normal" that we seek?
It's about regular activities; the routines and rhythms that form the structure that contains them. It's about enough stability even in the moment to see who we are, what we're doing here, and how to behave.
But it's more than that. It's a mindset. It's acceptance. It's recognizing your life.  
"Normal" isn't a word I use very often. I don't care to compare myself (or my life) to anyone's expectations but my own. Still, we all have communities, most of us have families; "normal" in the eyes of those whose opinions count is something we care about. More important – we need a sense of normalcy for ourselves. To be ourselves.
What is Normal?
Dictionary.com offers the following definition of normal in a non-specific context, and then, in a psychological one:
conforming to the standard or the common type; usual; not abnormal; regular; natural;

psychology: approximately average in any psychological trait, as intelligence, personality, or emotional adjustment; free from any mental disorder, sane
Part of the issue – for me – is that my "normal" in the past 11 years included fear over my shoulder, warfare in the background, skirmishes and scars from an untidy divorce. While I'm glad that the more active aspects of that situation have abated, I'd be lying if I said I haven't been conditioned as a result: to expect the worst, to fret over what lurks behind me, to be ready for battle and for disappointment.
To be both worn and distracted by the necessity of that readiness.
How Long To… ?
Of course, if what you're struggling with is coming back to your "regular, natural" rhythm following a life event like the breakup of a marriage, you may find yourself posing questions like:
How long to recover from divorce?
How long before I start dating again?
How long before the children will adjust to dealing with two homes?
How long until I get used to my spouse's remarriage?
And if it's unemployment? The questions are similar. How long to find work that pays the bills, that restores my sense of self, that allows the worry to lessen – at least for awhile.
Maybe the life event is a happier one – a shiny new spouse, the birth of a child, or relocation for a great new job.
But it's the change which is at issue, and the need to reestablish routines of familiarity in which we know ourselves, we know what's expected, and everything doesn't feel unsettling. And we pose the same questions of "how long until" – while simultaneously enjoying the pleasure and pride of a new marital status, an infant, or the corner office.
Processing (Too) Many Life Events at Once
When many significant events coincide, finding a new rhythm is difficult – okay, make that God-awful. We're processing so many changes that we don't know which end is up. We're crazed, we're sleepless, we're unable to eat (or overeating); we feel out of control, we try to put some structure around the unknown, but it isn't enough – or fast enough.
It's like those days in high school spent pouring over mathematical equations. X and y and ab this and cd that. If too many variables are unknown, solving to anyone's satisfaction is impossible. No amount of moving the elements around will produce the desired result.
So what if you're dealing with marriage and new baby and relocation and mother-in-law problems all at once?
What if you're dealing with divorce, teenage dramas, illness, and job loss – simultaneously?
My Normal Has Gone Missing
It's only been in recent days that I've been able to pinpoint some of my current discontent. There are very real worries – finances for one – but it's more than that, as I begin to see that I've yet to establish a "new normal."
I feel loss. It is acute, and it is specific. It is also generalized and sweeping.
For twenty years my days began with my children – regardless of the demands of the corporate or freelance jobs I worked, and whether or not my spouse was around. First and foremost, the structure of my days dealt with their physical and emotional care, and six months ago, that came to an end.
I do not have a "purpose," which doesn't mean I don't have interests and passions, it doesn't mean I'm not appreciative of what I have, and it doesn't mean I've entirely lost my way. But the paths I'm attempting aren't working. I'm strangling in my own constraints. I can look at my accomplishments of the past and be proud, yet I'm struggling with motivation, which doesn't mean I've lost aspiration or inspiration.
I'm unable to grasp now, much less imagine the future.
Despite love in my life – a gift for which I'm grateful, albeit reluctant to yield to my own vulnerability – there's been so much change in the past year, I don't know which way is up or what to do next.
(Non) Midlife Crisis, Old Routines
No, it's not a midlife crisis, but it is a crisis of sorts. Perhaps of many sorts.
What do you do when you run out of money and options? What do you do when you feel you've failed your purpose? What do you do when you've lost your signposts? What do you do when you're so tired you can't reorient?
This past weekend, I decided to jolt myself out of the routine of morning writing and try something that used to be part of my "old normal" – striking out bright and early Saturday to do the errands: dry cleaner, grocery shopping, post office, gas station – followed by a minimal number of chores around the house.
I was strangely energized by the bustle of others engaged in domestic tasks. For a few hours I felt like I belonged to something; I didn't mind the time spent circling for parking places, the lines at the market, the wait at the drive-thru laundry.
But the next day, I was as inside of myself and outside of myself as "usual" which, theoretically, you could call my current non-normal.
Where to Light – In the Dark
I'm not depressed, exactly.
I'm floating. I'm drifting. I'm running down the clock. And this isn't like me.
Try as I might, I've been unable to secure a viable rhythm in these past months. Part of the dilemma is a lack of regular employment or consistent project work that would enforce a more predictable hourly routine – the role that getting up each day and tending to my children played for years, as career was structured around parenting responsibilities.
I suppose I shouldn't be surprised that two decades aren't reconfigured in six months, but this is something more: the mind that doesn't know where to light, the empty rooms with their innumerable echoes, the weariness that dogs me as one day runs into the next.
The overwhelming sense of powerlessness. The fear of that other shoe, dropping.

You May Also Enjoy
Big Little Wolf's Daily Plate of Crazy