Female body image. Not a simple subject, is it.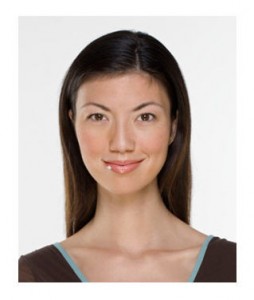 We carry our personal histories, our inherited traits, and we're bombarded by conflicting messages from the time we're little girls. So how do we make sense of it? Do we, eventually?
I have questions as I continue to find my way to my own answers. But I would like to ask you about your experience as well.
Directly.
Do you believe that a woman's warmth and beauty truly translates on the flat screen or glossy page – at any age?
What about a mature woman? Must we go beyond the visual to impart the aura of womanliness through actual presence? Do our scents, our gestures, the nuanced tone of voice, the touch of a hand all add dimension that conveys the depth of our sex – and sexiness?
I am intrigued by the concept of what we communicate and how we do so, through our female bodies and our body language.
If you are a woman who is potentially interested in sharing your thoughts in a related project on female body image, would you consider getting in touch? You may use the contact email on my About page, and I will reply.
Yes, I have something specific in mind, and yes, I am particularly interested in hearing from women in their 40s, 50s, and 60s, but I would be happy to hear from others as well,  both younger and older.
Get Naked!
As for the discussion of getting naked which took place yesterday – do remember that we distort what we see – for better or worse. And I have yet to meet a woman who doesn't distort for the worse, at least during some period in her life.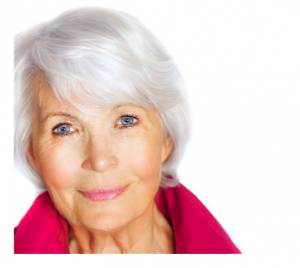 All the more reason that the photographer's keen eye may offer insights we wouldn't otherwise see. Yet I am of the belief that even a picture is only a piece of the puzzle, and it may not always be worth a thousand words.
So did you peek at yourself in front of the mirror today? Any revelations?
Arts, Parts, and Smarts
In the meantime, I am curious if you have favorite features, and if so, what they are and how they've changed with the years, as you have changed. And yes, feel free to include your fine imagination or sense of humor!
Perhaps you always considered your hands to be graceful, and they're aging beautifully. Or your elegant neck, your luscious hair, your curvaceous ankles, your perky breasts, your rounded hips, your luxurious ass, your throaty voice, or your impeccably arching eyebrows!
Do you find that when you are photographed, you tilt your head a certain way or favor a view you think is more flattering?
Have you ever had an artistic portrait done – a drawing or painting – rather than a photograph? Was it in the nude or partially nude? How did it feel? What did you think?
Did you find that experience of sitting and the final result which may have been highly interpretive, to be very different from a candid or posed photograph?
Have you had an artistic portrait shot, photographically – for yourself or someone you love? How did that feel, and what did you think?
As for that great feature that you still delight in, that allows you to feel feminine, to feel powerful, to feel graceful – or all of the above – what might it be? (I admit – I have cute feet! And I love the way I move.)
I hope to hear from you, and look forward to delicious discoveries in the process.




© D. A. Wolf

Big Little Wolf's Daily Plate of Crazy