This morning I came across one of those aggregating pseudo-newspapers in which I'm mentioned as a "news spotter."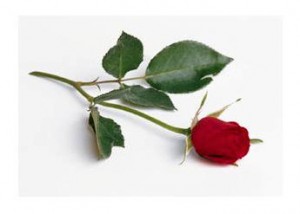 That always surprises me, and of course I'm curious to see what is referenced. In this case, one of my posts on adult children of divorce sat just above a link on a book called Making Divorce Work.
That's quite an effective title I think – short, upbeat – and reflecting our collective cultural desire to simplify what is exceedingly complex.
Don't get me wrong. There's much to be gained from many of the sources in print and online to do with divorce. I wish they had been around when I was engaged in the divorcing process. But my immediate thought? Shouldn't we be flooding the market with books on making marriage work?
Then I realized that perhaps we are, and not being married, I haven't noticed.
Books on Marriage, Books on Divorce
So I Googled.
First, I Googled "making marriage work." There were 12,600,000 results in less than half a second. Naturally, these aren't all books – many of these references are articles or web sites, not to mention various services that may offer some sort of counseling.
Then I Googled "making divorce work." There were 164,000,000 results in a quarter of a second. More than tenfold the supply – or am I really measuring the demand?
Again, there were books, articles, web sites – and of course, divorce attorneys offering their services.
How to Make Relationships Work
Dismayed at the discrepancy in results, and trying to look at the bigger picture, I reasoned that what we really need is relationship education, regardless of purpose. Oh, there's nothing original in this thought. It's the logical conclusion, isn't it?
Wouldn't we all benefit from learning to get along with each other? To give and take? To clearly state what we need and want? To attentively listen? To negotiate? To reacquaint ourselves with the basics of respect over disdain and narcissism?
I know, I know – not so simple! It ought to start in the home, right? Yet don't we quickly circle back to all the societal pressures that are straining marriage at the seams – time, money, jobs – or lack thereof? And of course, kids?
Incidentally, I Googled "making relationships work." 327,000,000 results! That's astonishing – considering we don't seem to be making progress in succeeding at making relationships work.
Divorce Discussion Around the Web
There are three fascinating conversations taking place over at the Huffington Post at present. The first is from Lisa Belkin, who raises the issue of blogger Heather Armstrong's announcement of her marital split, on her widely known blog, Dooce. The second is a column by Mandy Walker relative to Colorado's decision to nix legislation requiring a cooling off period for divorcing couples. The third is an article by Dr. Howard Markman on the importance of acquiring relationship skills so that we enter marriage with more capacity to make our unions work.
I recommend all three of these articles, as well as the comments that dig deeper into the issues from a variety of viewpoints. These discussions impact all of us. Who isn't touched by the desire for an intimate relationship, the potential of its demise, and the impacts on one's own health – much less the future of our children?
What is a Working Divorce?
As to making divorce work, are we now looking to define the successful divorce? Is it when both parties remarry? And if only one remarries? (There's that marital agenda again, that underlies so much in our culture.)
Is it a matter of at least one of the former spouses claiming to be happy? Or freer to pursue happiness?
Where do the children fit? Do we ask them? Do we attempt to see through their eyes? Does everything depend on circumstances – whether the marital home was abusive, utterly miserable, or simply a mismatch of the adults as time wore on – though there's nothing simple about it?
Sure, some "succeed" at divorce, and it's a matter of perspective, don't you think? I'm sure divorce "worked" for my ex-husband. I'm sure it "worked" for many exes, particularly those who know their way around the system in their particular state. To my mind, it's a gray area – all of it.
And you certainly will find children as well as their parents who share the opinion that they are all better off after a "restructure" of their family unit. But how long does that take? How often does it occur? What assists in creating the conditions for that to be true?
As to making marriage work, frankly, I expected to see fewer results on Google than for divorce; by the time we're looking for how to make that happen, it's often much too late. But I didn't expect such an extensive difference in my unscientific experiment.
Loving is the Easy Part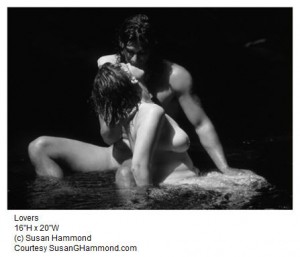 Love may come to us easily; love may require us to face hurdles. Loving – for most of us – is something good, sweet, at times bittersweet, necessary.
But love isn't enough to make a marriage work. Most who have spent any time as a couple realize that, knowing that friendship and common values are make-or-break, that lovemaking or its absence is both problem and symptom, that children add stresses we never anticipate. Nor is marriage for everyone, or for that matter living as a couple.
So I come back to the notion of making relationships work. What about those 327,000,000 results that highlight our awareness of the problem? Why aren't we doing better?

Click on image of Lovers to access Susan G. Hammond photography site.
You May Also Enjoy