So what's your preference? Find the woman of your dreams? The man of your dreams? Are you anticipating a rosy romance leading to traditional marriage?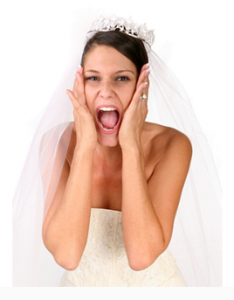 Or have you been there, done that – and now prefer your life on your own?
Recently on the Huffington Post, I mused on the state of affairs relative to marital affairs – specifically – whether or not divorce has become a "natural" condition for the American man.
First wife? Choose well – one who can cook, clean, and mother.
Next wife? Choose differently – one who is lover, partner, and possibly something other than whatever you experienced the first time around.
And might this be true for the women as well? Or do they go for a different path entirely – away from marriage?
Generally, following divorce, men remarry younger women, and they remarry more quickly. Statistics bear this out. Women remarry as well – but at slower rates and in smaller numbers. Is it all a matter of demographics, or are some of us truly more content on our own? Whether we're single, widowed, divorced, or in some other living "status" – are we happier alone, or prefer the lifestyle of the couple?
"I Want to Be Alone"
I'm no Greta Garbo, but single parenting being what it is – I love and need my alone time. I don't get enough, I guard it jealously, and I admit there were advantages to my once-upon-a-time husband's traveling schedule. Granted, it was too extreme to sustain our relationship and what I consider equitable parenting.
Little did I know that it would end up being a deal breaker.
But an occasional night off?
That would have been ideal – for me.
Cohabitation Pros and Cons
Having once lived with a man when I was younger, having been married, and having kept company with a man (on a regular basis) more recently, would I choose cohabitation over marriage? If I did choose living together, would I fall into the traditional role of wife (somewhat my tendency, I admit) – but without any of the so-called protections of legal marriage?
I've contemplated this topic before, knowing I'm fine living on my own, and I thrive when in a couple – assuming the man in the picture is good for me, and I'm good for him.
My preference?
I honestly don't know. I suspect it's that Big-Carrie arrangement, without marriage. His place, her place, scads of together time and commitment, but a "room of one's own."
Anger, Gender, Marriage, Divorce
Whenever something I write is published in a larger forum – the Huffington Post for example – I'm dismayed at the way the discussion ultimately deteriorates, and frequently splits along gender lines. The anger among those who are divorced is palpable. There are rallying cries for the men, for the women, and outrage over inequitable custody arrangements as well as the inevitable barbs and battles over money.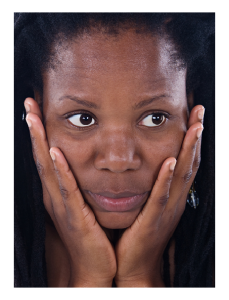 Marriage is a minefield when we're in it, and all too often a war zone as we exit its muddy terrain, dragging our hurts and heartache, our children in tow, and hoping to make our way to higher ground – eventually.
Painful outcomes?
They aren't gender-specific. Men hurt. Women hurt. And who can deny that children hurt when caught up in the fallout?
Alternatives to Traditional Marriage?
Despite the angst, the resentment, the bitterness – don't most men and women share a desire for love and respect? Don't we have that in common, even as we concede legitimate differences by gender, just as each of us acknowledges individual preferences due to nature or temperament, and life experience?
Some of us march blindly into marriage, and find it to be a mistake. We leave.
Some of us stick it out, no matter what the emotional cost.
Some prefer to live alone – or do so, by circumstance. Others close that bedroom door at night, delighted to be holding on to the one who is loved.
Do you know your preference?
Is it a choice, or circumstances?
You May Also Enjoy