Is a divorced woman capable of offering marital advice?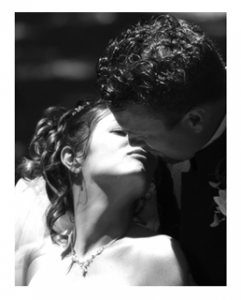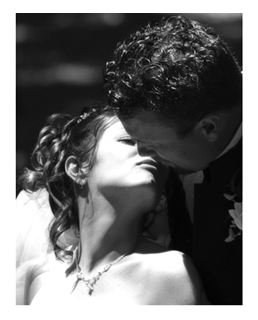 Okay, okay. Let me rephrase. Is a divorced woman with a little life under her (cute, stylish) belt able to offer good marital advice?
Here's why I pose the question. Yesterday, an article I wrote about soul mates and the damaging notion of "the one" was published on Huffington Post. An interesting discussion followed.
As I should have expected, conversation wandered into relationships in general, marital expectations, and increasingly heated he said-she said post-divorce war stories. (We all have them; sometimes airing them is therapeutic.) And yes, there was the usual gender-based tossing of barbs that gets no one anywhere. And yet…
A 30-year old woman commented:
I am now 30 and single. I have seen too many unhappy marriages and divorces around me in the past few years and I am scared to go down the married road. I know that eventually I'd like to be married. So, what suggestion­s do you have for those in their 20s and 30s who are hoping to avoid some of these problems down the line?
My immediate response?
Great question!
And then I thought – Am I qualified to answer?
Netting things out, my reply was this: Pay attention to warning signs before marriage; know yourself well; truly consider what the other person needs; and look beyond the surface to values and character.
Values and character. They bear repeating.
As for more, I knew I'd never be able to cover it there, so I thought this might be a good place to continue the discussion  on the notion of soul mates, of changes that occur during marriage, and suggestions we might consider sharing with each other.
Love? Soul mates? Reality?
So how do you feel about soul mates? Is believing in the one-and-only part of the problem when we enter into marriage? Are our expectations utterly askew, unless we're done with the "starter marriage" and on to a second?
How do we school ourselves in marital skills and realities before walking down the aisle? And once we do, can we accept the change from an idealistic view of coupledom to more mundane life?
Rather than living out tedium, can we still keep married life spicy enough, varied enough, intimate enough for the core relationship to stay vibrant?
How do we fight our way through periods of low libido, lousy communication, or simply wanting different things?
Relationship references in pop culture
As I am want to do from time to time, in my article I referenced Sex and the City. A few gentlemen responded with lighthearted (and predictable) remarks – something like "no wonder I'm confused." Yet aren't those four characters great sources of discussion? Consider the roles they play, and how most women (when we're being honest with ourselves) can identify in some measure with at least one of the characters.
Note, I said "in some measure." And we have:
Charlotte, the romantic traditionalist. Determined to be a wife and mother. Married for love (and by checklist), faced unanticipated obstacles. Remarried her divorce attorney who was nothing like her "Ideal" – yet they flourish as a couple.
Carrie, our narrator and guide through contemporary moral relativism (who, incidentally, wants true love as much as anyone). She beds plenty, muses on all of it, learns her lessons, and ultimately marries her Big love. Her marriage? An adjustment.
Miranda, the tough career woman who nonetheless lets go of preconceived notions of relationship, motherhood and marriage, though not without a long path to the reality of a Truly Great Guy in her life.
Samantha – every man's desire and/or fear (for some reason). Is it her insatiable sexual appetite? That she is unapologetic about any of it? Her autonomy? Or is she really every man – in woman's clothing?
Women supporting each other through tough times
Add to that the fact that these women support each other through everything. The woman's woman – each of them. And that is something to aspire to. At least for me. I consider myself a woman's woman, a man's woman, and very much my own woman.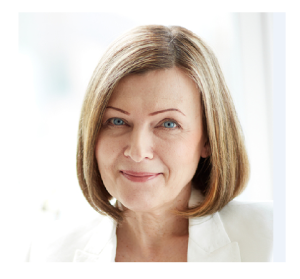 Can we, the women, support each other through our individual choices – and without so much rush to judgment? Can we emulate these four fictional characters in their genuine friendship and caring, though they make mistakes and take varying paths?
Why is it that Carrie, Samantha, Miranda and Charlotte concern some men, rather than allowing them (as it allows some women) to explore the various faces of relationship, of womanhood, of sexual freedom and its consequences, as well as lifestyle choices?
Who is qualified to give marital advice?
Back to my original question. Am I in a position to offer advice? What do you think?
I'm a divorced woman; would I know anything of what makes a marriage work? And other than my quickie comments above, what advice would I offer, which is what the Huff Post reader requested?
Perhaps I'd better position my remarks as observations, and sharing my personal experience and lessons…
I've written about the subject of marriage in tongue-in-cheek manner (Marriage Minded Men), and tip-toed through it more gently in a variety of musings on gender roles and relationships. I imagine I will continue to do so.
Here are some thoughts. Take them or leave them.
Tips for a healthy (real world) marriage
In the real world? My marriage tool box includes the following items.
Sexuality is important to men and women, but libido needs to be in sync. If you're a sexual mismatch, that spells trouble.
Talk, listen, talk, listen. If you run out of talk-listen cycles, try writing to each other. And before you reach a point where you can't communicate without the intervention of a third party.
Kids add mega-stress. It's inevitable. Find help! Other parents, friends, teachers, babysitters. No matter how tired you are, carve out a workable way to go out – together.
Marriage is a relationship just like friendship. Intimate friendship. If you aren't treating your partner at least as well as you would treat your best friend, change your attitude and your habits. And you deserve the same.
Character and values. (See? Worthy of repeating.) Men go bald. They get paunchy. They snore. Women get stretch marks, PMS, and eventually, go through menopause. If you don't pair up with someone of character and values when the skin is tight and the follicles are intact, what's it going to be like 20 years down the line?
We change; marriage changes
As for change?
Sometimes people change in ways that are unacceptable to you. Sometimes they don't. I believe we all change. I don't believe we can make another person change.
We ALL make mistakes. And life bombards us with the unexpected. Again – character, common values, along with flexibility and a sense of humor will help.
Some marriages will end. But I'd like to think that fewer would fall apart if we took greater care and were more pragmatic up front.
Sure. Biological clocks may be ticking, but don't you want a better shot of getting it mostly right, rather than wholly wrong?
My credentials? Your credentials?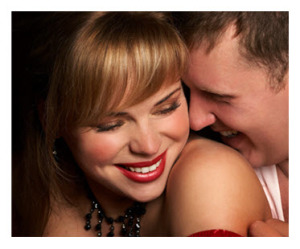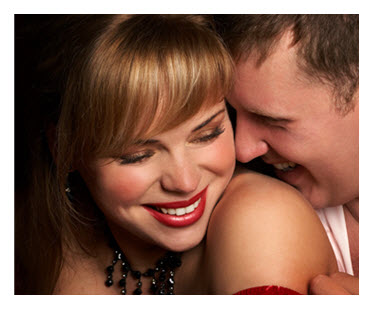 I believe in storytellers. I believe in experience. I believe in a commitment to sharing the truth of our lessons – and our doubts.
I believe in your stories and experience as much as my own. We can all learn from each other.
I am a woman who has loved, been hurt, picked herself up and loved again. Like many of you, I've juggled raising children and trying to be an attentive partner.
It's hard.
I consider myself realistic, moderately optimistic, with an overactive tendency toward introspection and reflection. I hope my willingness to examine and explore is accompanied by an ability to listen, and especially, to admit when I'm wrong.
I know I don't have all the answers. I'm still working on the questions.
Regardless of age, stage, or relationship status, I'd like to see more of us feel less isolated in our turmoil, less defeated in our current struggles, and more content with where we are, however messy that may seem.
And not to worry. I'm not hanging out a shingle. I'm enjoying- and learning from this – our  dialog. It seems like a step in the right direction.
You May Also Enjoy