Out of nowhere, it hits me like a flash. The terror and confusion my children must have felt when they knew that their dad and I were splitting up.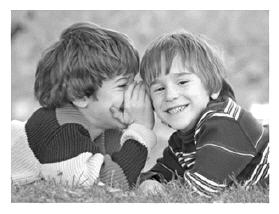 The sense that the world was exploding. The look on their faces. The fear in their eyes.
I can't explain why this image – and associated memories – appear so suddenly as I am watching television last night. But they do.
My little boys. My beautiful boys.
And I feel a wave of pain which I can only imagine is theirs, and my realization that I never fully felt the weight of their experience. Yet rather than sliding into an encore song and dance of my own single parent guilt trip (which I might have done), I stay in the moment. And I ask myself what they recall of ten years ago, and the years before. I ask myself how they feel right now – about that time, and about their own futures.
I wonder how many of us try stepping inside the child's experience before we end a low-conflict marriage. I never wanted the marriage to end, though looking back (and ahead), most of the time, for myself, I'm glad that it did.
I wonder how many of us try to place ourselves squarely in the 6-year old or 8-year old or 14-year old mindset – rather than disappearing into our own emotional distress.
Is it possible for us to see the world through their eyes more clearly and more frequently, even as we muddle through the weeks and months and sometimes years that divorce may drag on?
The Child's View
I push away the grief that returns even now, and I focus. Though I find value in sensing what my children may have felt in the past, those days are done; there is only what I can learn from them, how I live today, and how I create tomorrow through today's actions and awareness.
I can only imagine so much of their experience; the rest must come from gentle and honest discussion just as it must on any topic, and accepting the appropriate boundaries between parent and child – changing as they grow older, of course. I respect their need for privacy and their willingness to discuss difficult topics, if and when they're ready.
If and when it serves a purpose.
Thinking back to my parents' divorce — I was an adult child of divorce — I was relieved that the complaining (on my mother's part) might be over, hopeful that each would find their way to something like happiness, and I know now that I was incapable of understanding the complexity of divorcing.
At the time I was in my late twenties, but not having been married I didn't grasp the many aspects of the marital unit that govern identity or self-esteem, the profound connections (or loss) of merged families, the importance of shared history, or any of the financial dependencies and repercussions.
I do recall being very aware of my mother's aging.
My father's? Though he was at home infrequently, his vibrant attitude toward life seemed to exempt him from the negative impacts of the years; his energy, his laugh lines, his humor were always present.
And I wonder if my boys will find me changed. They have been away for so many months.

Annie, Aging
It's been weeks since I've seen her. Possibly longer. I don't realize until I hear her voice this morning, crackling and somehow feeble. I notice a trace of gray in her usually impeccably dyed hair, and one hand trembles as she passes items over the scanner: the pasta box, the margarine, the yogurt, the crackers.
I look at her face. Really look. She must be 65 if she's a day.
I've known her for fifteen years or more, but since I now shop at the Farmer's Market, I see Annie less than I once did. And long periods of time go by when I do not see her.
I always looked forward to her good morning to me by name and so brightly, to her asking about my boys, and to my own inquiring about her sister.
Annie doesn't seem to remember my name. I wonder how many hours she's already been standing.
Their World, Their View; Our Aging (Parental) Eyes
I imagine my older son will seem relatively unchanged to me, though he tells me he has shaved his mustache. But otherwise, he has more or less looked like himself each time he has returned from college. So for now, I don't anticipate any surprises. (Let's hope I'm right.)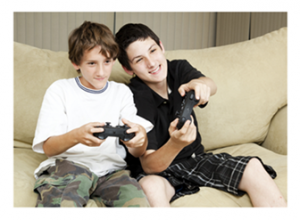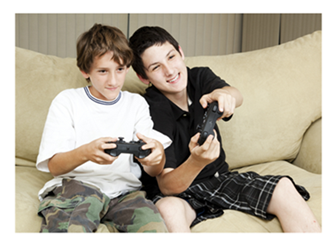 But my younger son was still growing when I left him at his dorm some 900 miles away. It's been four months; I imagine he will seem older, possibly thinner, likely taller.
I expect that this first experience of independence and self-sufficiency will have aged him, though I will always have access to him — and to his brother — with memories of them as little boys.
I can only hope that my sons will eventually view both their parents with the texture and compassion that comes with a maturing eye.
Yet I wonder if they will see my sadness as they grow up. I wonder if they will see my happiness; I hope there will be happiness to see.
I know that I see myself critically when I look in the mirror, more so depending on the day and the mood.
I wonder if my children will perceive the inevitable signs of my aging, just as I imagine I will take in their expanding experience, their growth.
I hope that my persistent vitality will color their view, that when we see each other, I will not seem "old" in the ways that believe it diminishes us.
That youth believes we are diminished, as do we, too easily, and so wrongly.
Can we see ourselves age? Can we hear ourselves age?
Do we only notice aging in others when they are away for a time?
Do you feel more open and more relaxed as you grow older?
If you are a child of divorce, have you found sympathy for your parents' choices?
You May Also Enjoy