As an adult child of divorce, at times I wish my marriage had survived until my sons were grown. I imagine they would have been spared pain. Then again, knowing what I know now, I believe they will be better off in the long run because it was I who raised them.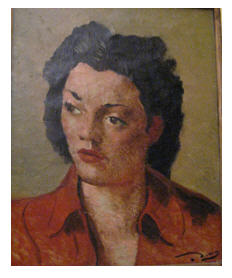 My own parents divorced after 30 years of a bumpy road. I recall my mother's unfathomable anger as I was growing up; she was a beautiful and brilliant woman who suffered, and I'll never know why. She unleashed her unhappiness on anyone in proximity. I was the brunt of her discontent from the time I was a child, listening to her bitch about my father, rant from some deep place of hurt, and sob at the kitchen table.
Her troubled state was surely exacerbated by a disappointing marriage, but I'm convinced her issues were far more complicated.
Would I have been better off had she dumped the marriage early on, or if my father had?
My dad was rarely at home; he traveled for work – one of the reasons I vowed to myself that if I ever married (and I was in no hurry to do so), my spouse couldn't be a traveling man.
The irony? He was, though he traveled little when we dated. One year into marriage, that increased markedly and the strain of it – for me at least – worsened over time.
Timing of Divorce
My sons were in elementary school when I divorced and the changes that followed were dramatic – I lost my paying job, we lost our home, their father was living hundreds of miles away, there was no other family around. Financial and medical issues plagued us. My younger son required a long period of grieving – and my patience. He was slow to put the pieces back into something workable.
Would timing have made a difference? If they had been younger? Older? If the marriage had been held together until they flew the nest?
I used to ask my own mother – often and plaintively – If you're so unhappy, why don't you get a divorce?
I asked as a 12-year old, and repeatedly as a teen. To me, as I couldn't imagine that it might mean losing our home or changing schools (often the consequence of divorce these days), I naively assumed she would be happier. And then, she might be less angry with me.
From where I sit, I doubt that would've been the case. When my parents finally divorced, my mother's bitterness deepened and she seemed unhappier still; my father quickly built himself a new life and in his happiness, he was able to reach out to me in ways he couldn't when I was younger.
Adult Children of Divorce
An interesting article caught my eye on adult children of divorce. Erica Manfred, author of He's History, You're Not, makes a case for recognizing the pain and confusion that divorce wreaks on kids, no matter what their age. She writes:
Adult children suffer a series of intense losses as a result of parental divorce. They lose their family as it has been and will never be again… Adult children will re-evaluate their childhoods in the light of the divorce, and come up with different versions of who they were and who they are now. They often start questioning the point of marriage and become more leery of dating and making a commitment.
Issues of Marriage or Issues of Divorce?
A series of intense losses?
That wasn't my experience, though I don't doubt it may be for others.
Wariness when it comes to relationship?
Certainly, my reticence in marrying resulted from observing my parents, but I suspect it was the 30 years of their uneasy union – not the divorce – that made me question my own capacity to choose wisely and love well.
My experience of my parents' divorce was a non-event. My mother continued to grumble about her life, but my father welcomed me into his. There was relief, there was affirmation that I hadn't imagined the tension in our home, or for that matter – my mother's crazy moods.
Ultimately, divorce inflicts suffering on those involved – in varying ways and to varying degrees. I believe the collective costs to society are gargantuan.
But marriage also causes harm, or rather, those who are married may cause harm to each other and their children. And this is where we find ourselves in a cultural (and legal) muddle. One with tentacles into so many areas of society that I can't begin to dissect them all. So how do we solve the problem of divorce? Or is the real challenge dealing with the dilemma of marriage – and the process and consequences of divorce – separately?
Concepts of Home
Alluding to the heartache that even adult children experience when parents divorce, Manfred references the pain of losing one's sense of home. She writes:
Robert Frost once said, "Home is the place where, when you have to go there, they have to take you in."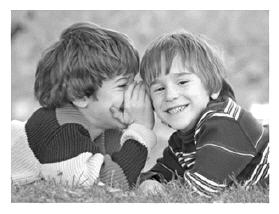 I love the sentiment, and for some it may be true. But even this is not my experience. There was a time when I needed to be taken in, and my mother did anything but welcome me. There were other times when she metaphorically and effectively barred the door.
I can only guess this plays into my personal concept of home, which is fluid at best and at times, insufficient.
When it comes to my sons, I hope I succeeded in creating something akin to Robert Frost's vision – both a place, and an emotional vessel.
Cutting the Cord
As I observe my young men and reflect on their journey and my own, cutting the cord takes on new meaning. It captures the need for the parent to disengage from the child, so the child can freely become the adult. It is the child knowing he can assume independence without guilt, able to retain safe passage to a loving parent whenever he or she is needed.
Perhaps cutting the cord is also about taking distance from memories – those we constantly rework and reinterpret, those that grow kinder, those that grow clearer. We must accept that there is no changing the past, though we may use it, find grace, and continue moving forward.
Would my children have been better off if divorce had come 10 years or more later? I have mixed feelings. But I'll never know.
Would I have been better off? Again I have mixed feelings; I'll never know.
Did my mother choose the lesser of two evils by staying married for 30 years? Ultimately I believe she was protecting her children with an awareness I could not have had when I asked why she didn't divorce. Was I better off than I realize? Was she?
Once again, I'll never know.