I have never been a widow. I can only imagine it is terrible, and that depending upon the circumstances – time to prepare, or sudden loss – it is more or less "manageable" to survive the slow process of rebuilding a life.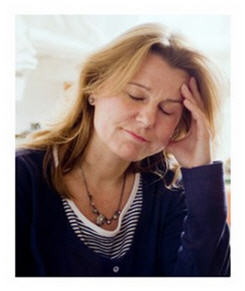 I have never suffered viewing the remains of a loved one, though I have lost both parents, and was involved (to varying degrees) in the necessary steps that followed.
But I have been through divorce – a bad one – with tentacles that have tightened around every area of my adult life since the time the marriage split apart.
With active tentacles that continue to do damage, a decade later.
When a Marriage Ends
The death of a spouse and divorce from a spouse both involve grieving. In the former we may grieve the lost loved one, ourselves as partner, our identity within the institution of marriage. I'm certain I am oversimplifying, and it isn't my intention. As I said, I have not experienced it.
In the case of divorce, I nonetheless believe we grieve differently, or perhaps our grieving takes a different turn and term; we grieve our illusions, we kick ourselves for turning a blind eye; we relive matrimonial death – and our role in it – over and over again.
We don't know what lies ahead.
Legal nightmares.
Stigma.
And of course, there is the possibility of a financial drain that narrows our lives for years, rendering every aspect of "getting through" hard. Very hard. None of this is to say that death leaves the remaining spouse well off; there may be medical bills, no life insurance, a pile of debts, no means to generate income, and a host of logistical problems.
Still, while individual circumstances are enormously important in terms of putting pieces of our lives back together, I do wonder which is worse – death, or divorce. And I wonder why we seem to show so much more compassion when it comes to widows and widowers than for those who divorce.
Bruce, of Privilege of Parenting, was kind enough to point me to the Washington Post, a particular piece of writing describing divorce as a sort of death.
Read it.
Or should I say – read it and weep.
Citing from Rabbi David Wolpe's post, from his own former wife Eileen's words to a friend:
"Divorce is a hard path, a long, circuitous journey that is not something you can control… and your married friends look at you like you have leprosy.  It threatens their world view for you to divorce.  It threatens their marriage…  everything changes.  In ways you can't imagine or anticipate.  Everything.  Everything.  Everything."
Eileen Ansel Wolpe goes on to say that divorce is:
"… the destruction of together-dreams, forever-dreams, family-dreams, love-dreams.  You cannot leave a marriage without doing violence to all those things, no matter how amicable the divorce."
This is not the emotional terrain of everyone, yet I find these words to be a spot-on depiction of how many of us experience the subtle (and not so subtle) ostracizing, the ways in which we must find new footing we never anticipated, and the surprise – over and over again – at the losses that keep coming.
And this column doesn't broach the issues of post-divorce parenting, nor money problems, nor situations in which background warfare is waged – something that many of us experience – and many of you – like our families, like our friends – prefer to pretend does not exist.
This is not about victimhood. This is not about judgment. This is not about one-size-fits-all when a marriage ends, or needs to end. But this is about the breadth and depth of that experience.
About grieving, yes. A sort of death, yes. But very much in a different context.

Divorce vs. Widowhood
Why would we want to set widowhood and divorce side by side, anyway? Perhaps it's apples to oranges. In fact, I'm increasingly convinced that it is – one might assume a greater intimate connection at the time of being widowed (and thus a more staggering loss), while divorce is presumably taking place because the relationship has so deteriorated as to be finished.
But those are assumptions.
Both widowhood and divorce involve the loss of a spouse, the end of a marriage, and the death of all those interrelated dreams of the future,  though the circumstances, generally speaking, are dramatically different.
Still, they both involve loss. Life-altering loss – assumed when death is involved, and dismissed or "accepted" not only as more common but with judgment and blame when speaking of divorce. Grieving will always be complex; when a loved one passes away, there are scars and issues to be dealt with. There are repercussions with children, messy financial dealings, and the many "stages of grief" which have been dissected for decades.
But divorce?
For some, it's a period of sorrow, of confusion, of embarrassment. There are new skills to acquire, a new sense of self to discover, the need to make your way differently – in terms of job, socializing, parenting, finance. There are issues (for women) over name and name changes.  How much more to the heart and bone of identity can you get?
There is often a desire to hide from self-truths (explaining rapid remarriage for some?). But socially, culturally, and in terms of support systems – when a divorce "goes bad" – the hits keep coming.
There is no grieving cycle followed by the light at the end of the tunnel. The tunnel keeps lengthening. The light remains out of grasp.
Loss – The Great Leveler
I won't pretend to know what it's like for those who lose spouses to war, to violence, to accident, or to long illnesses. I have experienced the death of both parents – one, suddenly, and when he was all too young, and the other – equally suddenly, but she was older. The experience of losing parents as an adult is not comparable to losing them as a child; nor is it comparable to losing a spouse, and I know that.
Still, I think of the handful of widows and widowers I've known. Within a year or so of being on their own, friends began introducing them to other single people. Family and friends approached, extended help, nurtured – dealing with them in caring ways. Are those behaviors exceptions? Are they the norms?
I don't know.
My own divorce offers a very different scenario. One of withdrawal by friends and placing blame, one of growing isolation, one of constant interference in efforts to re-establish a recognizable "life." What I have been able to do is find a core of steel in my self – and great faith in my ability to love and protect as a parent, to hang on to love as a woman, and to move forward – no matter what life dishes out.
Does it make any sense to ask if death of a spouse is worse than divorce, or vice versa? Is it worse if divorce is unilateral? Is it only worse in exceptional circumstances?
Maybe divorce is generally not worse than losing a spouse. Both involve grieving to some degree, and practical adjustments that span varied timeframes. But the words referenced above present a striking reminder of the death-like impacts of the end of a marriage, suggesting (to me) that divorce in many cases ought to be considered the "exit" of last resort – neither dismissed nor taken lightly.
And those who pass through its doors, met with compassion.
You May Also Enjoy