I was young and he was not. It's an age old story, and age is exactly what did us in.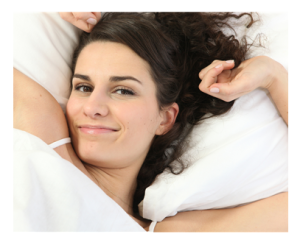 He professed his love and I believed him. He wanted to marry and I knew I wasn't ready. So after a year of progressively serious involvement, I left my job to be with him, and we lived together.
I was happy, for awhile. I lived with him because I loved being together, and I saw that there was much to be learned in the experience of waking to someone, building trust and memories, cooking together, commuting together, and sharing our space as a couple.
But that isn't necessarily enough. I sensed it, young though I was, but I didn't fully understand it.
Breaking Up Is Hard To Do
When our relationship ended, I was no longer unaware of the costs to our living situation. I had shuffled my professional life for him, but at my age I hadn't lost much as a result. Though breaking up was hard to do, the emotional toll was harder on him. He was forty. Then in my twenties, I was the one who initiated the split, knowing that what we wanted was different. I still needed freedom, experience, play. I was just beginning.
We dealt with each other fairly. We shared expenses. I had learned a great deal. Yet I remember thinking to myself after – if I ever live with a man again, I will be married.
Oh, that wasn't on moral grounds. But I wearied of his jealousy – an aspect of the age difference I never anticipated – and also, the sense of enclosure I quickly succumbed to in our arrangement. I was in love but trapped, in love but losing myself, in love and giving too many of my dreams away to make him happy – around our domestic life and work schedules.
Considering that, I'd say my decision to cohabit over marrying was a good one; I made compromises (and was okay with them), set aside resentments (and felt them build), and learned how easily I slid into a life that I didn't really want.
When you're living with someone and not legally married, generally, ending things is easier.
The Age Issue: Older Man, Younger Woman
I look back and am astounded at my naiveté, recognizing that my generation of women fell into a strange transitional limbo, professing budding feminist values yet longing for loving relationships of a shape we couldn't refashion at the time. I wanted to grow, to explore, to travel, to pursue my own dreams and love a man, yet I slipped into a traditional role that wasn't unlike my mother's. Except that I also brought home a paycheck.
Older man, younger woman?
He was even more grounded in traditional roles than I was, except he wasn't supporting me.
And now, not only because I'm older, but having survived a marriage and its termination, I bring a more "nuanced" perspective to the issues at hand.
Divorce Wars and Life After
Divorce for some of us is more than a battlefield, more than a few skirmishes that continue for a year, more than a distant memory. It is the interminable war, the guerrilla war, the slow drip on the forehead that drives you a little mad, even as you try to predict the next attack.
It is isolation, it is humiliation, it is fierce protection of our children and at the same time a deadening of a more innocent self – one that once believed in our institutions, and our own judgment.
My marriage and subsequent divorce wars are the stuff of illusions and disillusionment, with a mixed legacy: two sons and the privilege of raising them, financial woes from which I've yet to recover, trust issues that lessen but may never dissipate entirely.
But one man divorced me, not all. One set of expectations fizzled dramatically; I know love is possible. I believe in it. I've experienced it. But I will not enter it again so blindly.
Remarry? Cohabit? Which Fits?
Would I ever marry again? Never say never, yet I doubt I would want to entangle myself legally. But I can imagine the desire to exchange promises in front of friends and family, and to live with a man I trust and respect.
Were I to cohabit at this stage, it would be a very different story from twenty-something. I have more to give in a relationship, and more at risk. No, not "things" so much as time which we sense disappearing more painfully as we grow older, and security – a job, a roof – which is easily lost in this country, and not so easily regained.
There are costs to cohabitation. Hidden costs, with no protections, as in marriage. An interesting article comparing the end of a living arrangement to divorce discusses exactly this issue.
Living Together Arrangements
I still believe there is value to living with someone. In fact, I love the Carrie and Big arrangement before their wedding, as well as what they arrived at after – eventually. Yes, it's fictitious, but these characters nonetheless offer lessons. They find a way to allow each other some space, the proverbial room of one's own that some of us need more than others.
As a woman and a mother, I need my soft places of renewal, and my time alone, which is cordoned off and impregnable. I have little of it, and its absence weighs on me.
I do not think this is solely a writer's need but a human one; moreover, as women we give ourselves away too willingly – without allocating reserves, without submerging periodically in a metaphorical isolation tank, without retreating between rounds to a quiet corner from which we come back refreshed, swinging or smiling as needed.
Do you have alone time? Don't you crave it?
Marriage Versus Cohabitation
Marriage is a legal state as well as one sanctioned by religion for those who adhere to an organized faith. Cohabitation (in the U.S.) doesn't offer the protections or benefits of legal marriage (with some exceptions, of course, when it becomes "common law"), and cohabitation continues to hold stigma in some communities.
Marriage is presumed to be stable – at least for awhile. Certainly the complexity of undoing a marriage lessens the likelihood of taking it lightly – despite our current divorce statistics.
Theoretically, living together is a lesser commitment. You move in, you stay a number of months or years, you move out. I'll turn to the example of Sex and the City again. Miranda did well living with Steve, and then making it legal.
There were transitions for each of them, of course. And there were more challenges for her – she was more set in her ways, and her career more demanding.
Costs Of Cohabitation, Lack Of Protections
But what if your arrangement lasts for years?
What if it splits down traditional roles, with the male as breadwinner and the female taking care of the household, while earning less or possibly nothing?
What if the woman puts the man through graduate school, and finds herself on the street two years later? Five years later?
As the article on cohabitation agreements says: 
… individuals who cohabitate, even for decades, are legally considered strangers when it comes to property rights. It is therefore critical that unmarried couples who live together discuss financial expectations, personal obligations, and identify property rights should the relationship end.
Is the woman always at risk? Is that a faulty assumption?
Relationship Options, Marriage Alternatives
I'm not recommending living together, though I know I would do it again under certain circumstances. I also recognize that it is a learning ground for both parties prior to marriage.
We need alternatives to "traditional" marriage – if for no other reason than to accommodate the millions of us who are divorced and reluctant to engage in its legalities again. Women especially need to consider alternatives and the practical costs – more often than not opportunity costs – in time, emotions, and certainly earning power. For women who are older (45+), might I add the ever elusive health care benefits?
If you've never been married, would you choose to cohabit rather than tie the knot legally?
If you've been through a bad divorce, would you prefer remarriage or living together?
If you chose to cohabit, would you consider an agreement to protect your assets – which is really a matter of protecting your future?
If you're the one with more earning power and assets, would you feel comfortable with a cohabitation agreement?
You May Also Enjoy