I'm not asking to be flippant. I'm not asking to get too personal. I am asking because I'm curious, and I'm concerned. About our sex lives. About women and what we find important. About assumptions to do with women during pregnancy, women trying to juggle it "all," women in long-term marriages, women at midlife and later.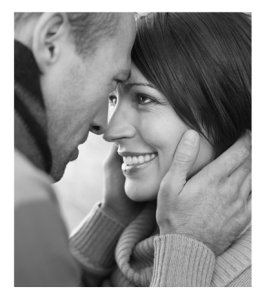 It's a simple question and a complex one, and I would hope that men would feel free to offer their observations as well. But I genuinely wish to know – if sex is a priority in your life, in your relationship, in your marriage.
If you like it, if you want it, if you miss it.
I am a woman at midlife and my libido has been strong for many years, though I've known the typical ups and downs of desire – the more stress, the more fatigue, the less sleep – interest plummets.
Though I cannot predict the future of course, my libido has never disappeared entirely. And I'm glad. I'm relieved. I consider it an integrated part of a healthy lifestyle.
This doesn't mean I haven't gone for extended periods without intimacy. I have, and for many reasons. That lack of affection and shared sexuality left me feeling isolated and mournful. Many believe that men need sex more often than women (I'm not explicitly looking to dispute that or agree with it) – I can only imagine that both men and women living in sexless marriages must suffer terribly, or take their "business" elsewhere.
Sexless Marriage
This weekend, I wrote an article on sexless marriage that appeared at the Huffington Post. I believe that sex is marital glue but not the only marital glue. I believe that affection is just as essential, but affection isn't necessarily sufficient in and of itself. I believe these are issues for each couple to determine for themselves.
But we often don't talk about it. At least, not until it's too late.
And I'm stunned by the numbers of men and women who feel sexually shut down by their partners – even shamed for wanting a sex life.
I wonder if this is a particularly American problem, or a problem that is growing worldwide. I wonder if it has to do with the muddled mess of women's roles, and our consternation and resentments experienced by both sexes. I wonder if this is a growing problem because what happens behind closed doors is surely a reflection of the global malaise we feel – trapped by bills and hunting for jobs, sandwiched between aging parents and our own children, worrying and preoccupied, so sex takes a tumble down the priority list.
Sex as a Priority
One of the commenters at the Huffington Post argued that women would rather go shopping than do the deed with their husbands. Maybe she was being funny (though she seemed to insist through a string of remarks); one could logically assume there are serious underlying issues in her relationship.
But how many women see sex as a means to an end? I can't help but think it's too many.
How many women are afraid to rock the boat by expressing more openly what they need, and when? Again, I worry that it's likely too many.
Incidentally, I don't exempt the men from equal parts hesitation and frustration. Nonetheless, I will explicitly ask – do you like sex? If you used to like it, but something changed – then what?
My Marriage, My Reflections
I believe my sons were conceived of a joyful union, in each instance. There were some happy moments in those first few years, and my children are the fruits of those good experiences.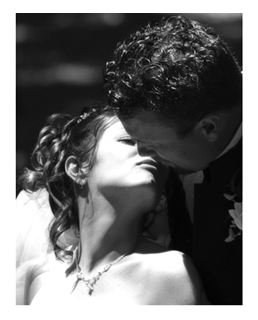 I also recognize that I was exhausted and lonely by Year 3. That my spouse traveled and there was no family to help transformed my daily dance of demanding job and two little boys into a very tiring proposition.
But I wasn't very good at speaking my mind at the time – at asking what he needed, or asking for what I needed.
While I don't think better communication would've have changed the end result – our values were dramatically different, a fact that revealed itself as the years went on – an absence of communication creates a widening gulf. If you don't talk and you don't listen, resentment grows at an alarming rate. For many of us, the quality of our sex lives is a casualty, one way or another.
Single Parent Sex
There's little question that single parent sexuality poses other issues and special considerations when it comes to finding a partner (or partners), scheduling, investment of time (and money), and the tricky logistics of children and their needs.
I believe it's critical to be circumspect around our sons and daughters, which makes dating and loving all the more challenging.
Sometimes our sexuality sits on the shelf for months – or even years – especially if we don't have an arrangement of shared parenting. We simply never have time off.
Sometimes we find ways for a little "stealth" sexuality – discretion, thanks to a babysitting budget or other single parent friends who are willing to help.
Still – single mother? Getting a little older? It's difficult to get back out there. To risk rejection. To keep at it.
Good Relationship, Good Sex?
But let's say you're well-matched – you share interests, you respect each other, you have values in common, and chemistry. If you have a good relationship but you don't have good sex, is it a matter of priorities? Scheduling? Self-esteem? Is there an underlying physical or psychological cause?
Is it about unspoken score-keeping, though you may not realize you're engaging in it? What about fatigue – and the configuration of familial responsibilities?
Is it about communication – a hesitation on your part to express what you want (and how often), or difficulty in hearing what the other is actually saying? Has desire simply taken a hike, and you're not sure how to rediscover it?
Midlife Women, Great Sex
At midlife, I will say this: Even if sexuality is back-burnered for a time, even if health issues threaten to make intimacy more challenging, even if you think you can live without a sex life but you're wistful considering its once important role in your life – great sex is rejuvenating and midlife can be enormously liberating – if we don't view ourselves as lesser women because of a few wrinkles or extra pounds, if we hold loving ourselves and loving another as essential ingredients in a joyful life, if we believe we're still desirable – and behave in ways that encourage that belief.
A small amount of self-care. Not comparing ourselves to what is past, and only seeing the worst in the mirror. Of course we can't all age like Helen Mirren, but we can age like ourselves, and age as gracefully as possible if we don't knock ourselves down and take ourselves out of the game.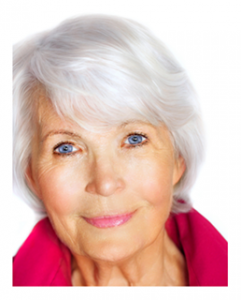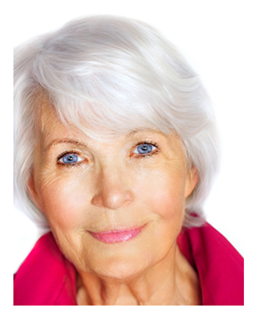 A woman at 50? A woman at 60? A woman at any age who wishes to celebrate her body as well as her mind – with sex as part of that picture if desire burns brightly?
Why would we think that sexual pleasure and all its emotional benefits disappear? Desire may wane or it may not, but evaporate? It's nonsensical. And it's not the case.
Standing Up, Talking and Listening
Simple?
Hardly. But I believe so much of our dissatisfaction has to do with our growing belief that the only valuable woman is a youthful one, and a thin one at that.
My life hasn't been simple; it certainly isn't easy. I've been heavier and I've been thinner, but my own worst enemy in terms of feeling sexy and worthy has always been me. I'm happy to say that's been changing in recent years, and it's taken work from the inside out, as well as the outside in.

So I would ask, in order that we speak openly and possibly learn from the process:
What would help you enjoy sex to a greater degree or more frequently?
If your partner seems disinterested, is there something you can do to help?
Is your perception of your value as a sexual being a factor?
You May Also Enjoy