I know, I know. The "how much sex is too much sex" has been done to death. But here's the amusing (and distressing) part.
When you Google "How much sex is too much" and leave it at that, your options begin to split off in interesting fashion.
There's how much sex is too much with my boyfriend or girlfriend, how much sex is too much to ask for, how much sex is too much for one night. And then the kicker – at least to some of us – how much sex is too much for marriage.
Personally, I find that terribly sad. Understandable, having been married (and divorced), but tragic really when I consider how starry-eyed we are when we walk down the aisle, and how wide the gulf in bed may grow as the years wear on.
Clearly, even Google reflects that sex in romantic relationships is one matter, and in our (theoretically) most coveted covenant, something else entirely.
As to frequency of sexual activity with one's partner or even a desire for sexual contact, any number of articles are available on the Internet. They run the gamut from reasons women don't want sex to more thoughtful articles on sexless marriage and why women stop having sex.
Naturally, we have a plethora of perpetually popular picks – tips and tricks for ramping up desire.
And let's not forget that we're all subject to conventional wisdom, which advises that we must like and want sex – men, as much and as often as possible, and women – when we're in love (and preferably married).
Sexual Generosity
I recognize the periods when libido is lower, and when it soars like a proverbial kite. Stress, fatigue, or physical discomforts may temporarily turn me off to sex.
But I'm never turned off to affection, and I believe in sexual generosity.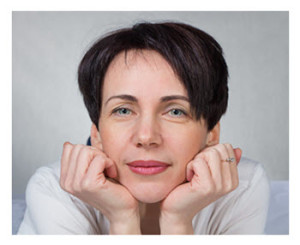 Now now. Lower those eyebrows. I'm not talking about putting out when anyone asks – though if that's your thing (man or woman), then enjoy, be safe, be legal, and have fun!
When I speak of sexual generosity, I'm acknowledging times when when my desire may be lagging, but my regular partner is nonetheless in the mood.
So what does that mean? Indulging in a quickie? A "localized alternative" to more standard or adventurous fare? Or are we back to the issues of how much sex is too much for one night, for one week, for a new relationship, or the well-oiled (if not lubed) marital machine?
Are we talking spontaneity? Negotiation? Issues with kids?
If we're talking about sex and marriage with babies and little ones, the primary caregiver is going to be beat, beat, beat. Can we distinguish stages of marriage, ages of couples, ages and stages of stresses with children?
Sex and marriage when we're in our twenties or thirties is a different animal than the empty nest years. The empty nest years with the original model is different again when we're 50-something and on Spouse Number Two (or Three or More). At 60+ or 70+ do we really think we're not still hungry for touch? And what if there's a considerable discrepancy in age or physical condition?
Sex, as Partners Age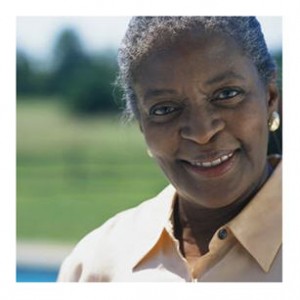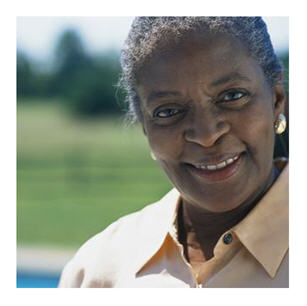 I ran across an interesting bit of reading compliments of AARP. (Yes, you heard that right. Basically, if you're over 50, you're welcome to join – and frankly, at 50-something it's nice to be welcome somewhere!)
Might I add, Antonio Banderas was on the cover of this particular AARP Magazine? He's 51, and hot hot hot. Now is the issue of sex among midlife and older citizens a more appealing?
Might I add that AARP.com features an article on heating up your love life that was full of sound advice at any age?

I digress, and would like to return to legitimate concerns around aging and sexuality, as well as aging and changing physical condition. The article I mention touches on infidelity in older people, specifically when one partner has Alzheimer's and the other remains healthy – and desirous of a sex life. Consequently, the healthy partner finds comforts outside the marriage, while not opting to end the union.
So does this count as infidelity?
Technically, I suppose so. But do we condemn one partner to years of a sexless marriage as a result? Personally, I find it honorable to remain married and nurturing to the long-time spouse, and entirely human to want, need and enjoy physical affection and sexual intimacy.
Too Much Sex, Too Little Sex
Too much, too little, just right? Google may provide clues, but only that or more likely, clues to some level of dissatisfaction or at the very least, ongoing curiosity. Sadly, it also reflects that sexless marriage is all too prevalent.
So what do you think?
Is twice a day too much sex – when you love and desire your partner?
Is twice a week too much sex – when you're stressed, aching, or low on stamina?
Is twice a month acceptable – in a long-term marriage as the couple grows older?
Is twice a year better than nothing – or a painful reminder that it is nothing?
Is the answer to every one of these questions – it depends?
And perhaps that's what's to be learned: our needs change, our views change, our bodies change. Isn't this all the more reason for less judgment when it comes to those we know, and perhaps greater compassion for our own needs – as they evolve?
How Much Sex is Enough 
Better still, I could phrase the question to you – or to myself – in more positive terms. How much sex is just right?
And then my expression softens, my answer becomes fluid, my smile takes on a Mona Lisa affectation. For me, "just right" is a function of passion and loving; of quality balanced with frequency; "just right" is an individual and intimate story between lovers and friends – who give and take on terms they find mutually agreeable.
Image of Antonio Banderas originally posted to Flickr by david_shankbone at http://flickr.com/photos/27865228@N06/4567523635 and licensed under Creative Commons 2.0.
You May Also Enjoy