I'm a believer in Just Say No. But not to talk, especially with intimate partners, and in particular when it deals with sex. So let's say YES to sex talk. And let's start with saying no.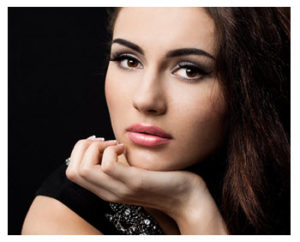 Saying "no" to sex with zero explanation is a Big Bad Idea. This may seem obvious, but don't we do it all the time?
And saying no to sex may come by explicitly pronouncing the word, or by turning your back to sleep, or working late in the hope of avoiding the subject.
Does any of this sound familiar?
Maybe you're truly not in the mood, but usually, you are. We all have off days (or off weeks), when we're preoccupied or not up to snuff.
But what if it goes on for a month? Two months? Longer?
What if you can't explain why you're not in the mood – even if you think you know? Doesn't the silence become the problem?
Marriage: Say Goodbye to a Good Sex Life?
Like most of my women friends, my own intimate life has had its ups and downs. The ups were often unexpected, and likewise the periods that were not so hot.
The most startling "down?" You guessed it. Marriage.
Some of us learn by feeling our way. Some of us learn by screwing up.
I still can't put all the pieces together as to what went wrong and exactly when. Some are glaringly obvious in retrospect; others remain a matter of interpretation. Certainly, when one or both spouses are absent from the marital bed – my ex traveled – it's difficult to establish a rhythm, challenging to maintain emotional intimacy, and even basic communication may slip away unless you're particularly skilled or especially determined.
I would venture to say that neither of us was particularly skilled or especially determined.
Add babies, careers, and sleep deprivation?
Behold the formula for a less than adequate intimate life – no doubt, for both of us.
Why Talk About Sex?
This isn't about one spouse "asking" or even initiating, and the other expressly saying no or "not tonight, I have a headache." It is about an unwillingness or inability to discuss the issue – as in anything to do with sex, and indirectly, to do with emotional connection.
What I didn't know before my marriage, I certainly know now: If I cannot bring up sexual issues with my partner in a way that is easy and comfortable, then I'm with the wrong man for me – at this time in my life. If I realized before and during my marriage what I am keenly aware of now – the discomfort with discussing any number of topics – I would have realized what a poor match we actually were.
And incidentally, I include non-verbal communication in our arsenal of essential tools – the knowing glance, the welcoming gesture, the hint of scent that suggests interest in a certain rapprochement. But we aren't always good at reading the signs. We can be reticent in sending up sexual smoke signals. We aren't all "goddesses" (or gods); we may lose confidence with our changing bodies, or desire, for that matter.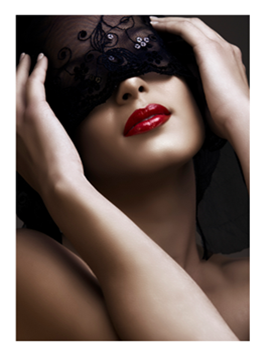 Recently, someone remarked that he wasn't certain what my views were when it came to relationships, to marriage, to intimacy, and sex. He suggested that in asking so many questions – it's not only how I write, it's how I live my life in my head – I'm not actually taking a position. I'm not offering my stance or my opinions.
I disagree, but I'm more than willing to clarify. So pay attention. What may seem contradictory if you don't think about it – is not contradictory in the least, when you do.
Sex is Easy. Sexuality is Hard.
Sex? Easy. At least, relatively speaking.
Sexuality? A different story. It's biology, chemistry, psychology. It's a state, an atmosphere, an attitude, a set of harmonious or discordant feelings — and maybe both.
I believe our sexual needs and awareness change with the years. I believe how we enjoy our sexuality changes with our partners. I believe that having at least a few different partners in life allows you to explore. I believe in monogamous committed relationships, but I also believe in sexual freedom – as long as no one gets hurt – and you're honest with your partner(s).
I've spent years of my adult life on my own; some years were lonely, others were not. And the committed relationships? I can count them on one hand. When they've "worked" it is because we came to terms on issues of values, of character, and at least understanding where we stood on the subject of libido.
We like to think so – to say so – but it isn't always the case, though it's unpopular to admit as much. You can love a partner deeply and the sex can be uninspired. I lived one incredible relationship in which that was the case. The love was intense; the physical side, lacking. On the other end of the spectrum, you can be buddies and the sex is fantastic, or you can enjoy an impromptu encounter (safely, please) – and likewise, it's dynamite!
When you find love and great sex in the same person? I'd say you're damn lucky.
Sexual Privacy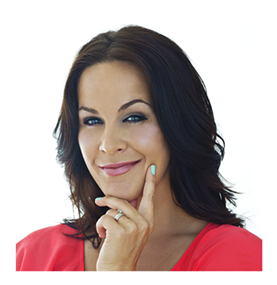 If you're committed to your partner and your sex life goes awry, then not talking means not solving. Does open communication require that you spill every episode in your life or every fantasy you have in mind?
That's plain silly. We have a right to our own thoughts and the sanctity of our learning adventures. But things change. We change – physically and emotionally. We may lose our sexual selves for awhile. We may grow into our sexual and sensual selves as we age. We may simply be with the wrong partners – and have to face what that means, and our options.
We may want to explore and be afraid to mention it. But if we don't mention it, how can a partner possibly know?
In a discussion on how much sex is too much sex, and in particular the conversation around marital partners who simply say "no" and do so without explanation, that "no" should go.
Ideally the other partner should find a way to yes to honest discussion, yes to understanding if there are underlying physical problems, yes to accepting that stress and sleeplessness lower libido, yes to helping to identify solutions, yes to tenderness in hearing what the other has to say and accepting a role in the original no; yes to injecting a bit of erotic abandon however you two may define it, and yes to recognition that without clear communication – you're bound to change nothing.
You May Also Enjoy