He was a beautiful man inside and out, and I knew that he loved me. But when it came to our sex life, there were no fireworks. It turns out, low libido was to blame.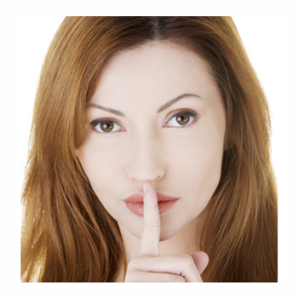 And he wouldn't talk about it.
Not really.
Years later I admitted to myself that the fact that his desire rarely burned brightly left our intimate exchanges limited in every way. While he seemed unconcerned, I wanted more — more frequency, more variety, more heat.
In Love? Overlooking the Obvious?
When you're emotionally invested, when you get along well, when so many elements of a loving partnership exist — you tell yourself that sex is a small thing and you can adjust your expectations. But overlooking major sexual disconnects is a bad idea.
That may include something as obvious as low libido, a mismatch in what you each enjoy, or a lack of sexual attraction on the part of your partner for you, or you for him or her.
As for my relationship? I was in love. I was strong. I was lucky to have found him. (These were all the clichés I told myself.) I decided I could manage with a "minimalist" sex life. I had before — surviving extended periods with no affection, much less sex — and he was affectionate. Romantic, too. He just wasn't into sex.
Low Libido in Your Partner. Now What?
His low-light libido?
I suppose I sensed it early on, though we courted carefully and slowly, which I had adored. I was still bruised after divorce, and didn't want to hurry anything. He had his own reasons for exercising care, and we were emotionally attached long before we became intimate.
But the lack of sex?
It was a challenge. I lived with it for as long as I could – until it began to erode my self-esteem, my sense of femininity, my need to be desired, and ultimately our connection. To lie in bed next to the person you love, to reach out and be rebuked or simply to be ignored for a month, for two, for longer… It's painful.
Kill the Sex, Kill the Relationship?
Some might say that if the sex disappears, the relationship is already dead. I wouldn't go that far, though surely it's a sign of serious problems.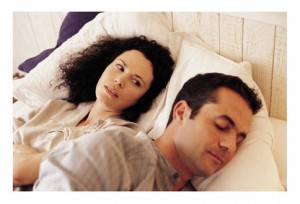 I had hoped he would discuss the subject with time, as I encouraged him to tell me what he liked (a narrow menu) and what he didn't (plenty). I dressed to please him, to no avail. I recognized signs of depression, which I understood, due to stress at work.
There was always appreciation for my efforts, followed by a kiss and sleep for him – and lying awake for yours truly.
Eventually the absence of a satisfying sex life became too heavy a burden for me to bear. I said my goodbyes, regretfully, and also with a measure of relief.
Sexless Marriage?
Had we been married, I suspect I would've compared the "now" to the "then" – trying to ascertain the differences in our sex life over time, and changes that led us to a less than happy outcome. Naturally, that assumes a sex life that was active and satisfying before or at the beginning of marriage.
Just how many unions become "sexless" by definition – due to routine, to busy schedules, or to the inevitable fatigue and disagreements that come along with children?
Regardless of our marital status, I blamed myself. At the time I felt our bedroom problems were due to some inadequacy on my part – I wasn't sexy enough, I wasn't thin enough, I wasn't exciting enough. I now see the reality was "it's not me, it's you" though I can also view our mismatched libidos as "it's not me, it's us."
Reasons for Low Libido
The reasons for low libido are many, as I discovered when researching – not only to figure out this man in my life, but to explain my own periods of delinquent desire.
That research provided me with reassurance concerning my own periodic disinterest.
According to one source, Health 24, among the causes are:
hormonal changes,
stress, depression, illness,
body image issues,
certain antidepressants, as well as drugs and alcohol.
In my case, looking back on periods when my interest was nil, this statement says it all:
When stressful events take over, they suck the sexual energy right out of you.
Bingo. And don't tell me I'm alone on that score. Doesn't that culprit sound familiar to some of you?
Single Parent? Libido on the Lamb
Job worries, kid worries, money worries – and no time to yourself. This is the story of single motherhood that I experienced for a decade. The story is similar for many single mothers I've known and for that matter, worn out married mothers during their "blur years."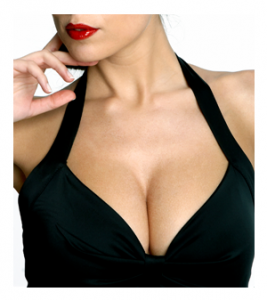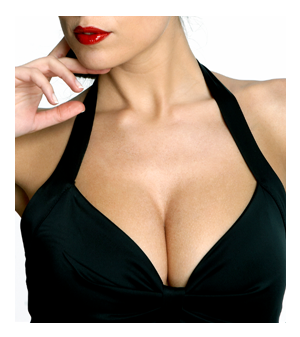 Libido takes a tumble until pressures ease. And of course stress (for some of us) takes a toll on eating, and disordered eating may lead to body image issues or exacerbate those we already have, and, well… you get the picture.
We feel less "worthy" of sex, and tuck away our sexuality as a consequence.
But what about a sustained "normal" state in which sex is unimportant? We may think that all men are randy and ready 24/7, but what if it's not the case?
Aren't men and women entitled to not want sex?
The man I loved may have suffered low testosterone, he may have been asexual, he may have been homosexual and denying it to himself, having been raised in a somewhat repressive environment. The bottom line was – sex wasn't a big deal to him, but after years of feeling the chill of physical isolation, it was to me.
Help! I Need Somebody
If once upon a time you were hungry for sex, your appetite wanes, and you want it back – then what?
The Health24 reference is informative:
If a lack of sexual interest is bringing you down, there are steps you can take to boost your sex drive. A healthy diet, the right amount of exercise and a daily dose of fresh air can help whet your sexual appetite.

Allowing yourself to explore a new erotic desire or fantasy can spark new-found interest in sex.
I've found that prescription to be useful. When I'm paying more attention to nutrition and exercise, I'm hungrier for all aspects of life – including good sex. Ditto – make that double ditto – on injecting a dose of shared fantasy.
Libido Enhancers? Libido Realities
But we shouldn't oversimplify. Let's remember the effects of medications, pain, fatigue, natural changes to the body over time, and of course, stress.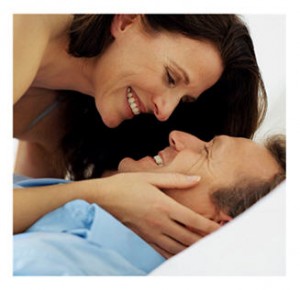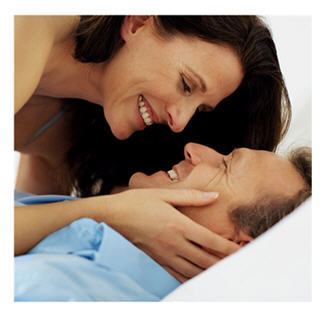 Don't we need to deal with those causes – at least to some extent? Don't we need to remember that we're all wired differently when it comes to what attracts us and what doesn't, and how our bodies respond?
I will say that I'm delighted to read more around the Internet that addresses erotic play and playfulness in general when it comes to our sex lives. When did we all become so serious? Why must we count, grade, and dissect?
Can't we explore, exchange, and have fun?
Who, What, Where, When… in the Bedroom
In an entertaining and informative article filled with delicious references, William Quincy Belle takes up his provocative plume in defense of our sex lives in all their variations.
In "Sex: What Are the Neighbours Doing," he expounds on sexuality from a variety of angles including breadth of activities, frequency of same, the nature of our changing partnerships, and assumptions about aging.
My favorite line in his article?
If it feels good, do it.
Naturally – and I imagine he would agree – that presumes "safely" and with consenting adults.
Switching Sex to the "On" Position
As for low libido – or simply living without sex – while some may find it unthinkable, many of us have been there, myself included. We learn to live with it, and even make peace with it.
We think we're "over it" — convinced that age or hormones are to blame — only to find that when relationship conditions change (or a new object of desire appears on the scene), happily, we aren't over it at all.
The factors that dim desire are many, and likewise, sexual interest may rev back up as the emotional, physical, or circumstantial landscape eases obstacles, and presents new opportunities for pleasure and connection.
Occasionally I think about my old beau and what we shared. It was wonderful and I don't regret any of it. I also don't regret moving on. I didn't want to say goodbye to my sexual self. I wanted fireworks, and though it took some time, I was delighted when I was able to welcome them back.
You May Also Enjoy