The long distance runner knows how to pace herself – when to slow down, and when to speed up. She recognizes when she enters the zone, like a special kind of sliding into "automatic."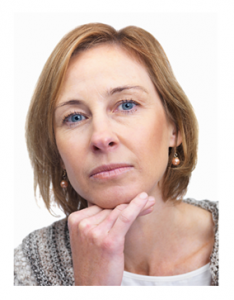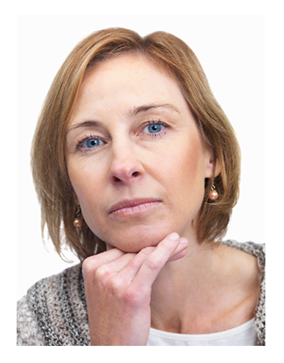 Are affairs of the heart another matter?
What about the latest-and-greatest Big New Love? What about managing through the peaks and valleys of a long-term relationship?
What if we all mastered the skills of the runner – keenly aware of the critical nature of focus, persistence, stamina – not to mention the value in holding some of ourselves back?
Don't we need to know when to keep quiet? How not to reveal too much too soon? How to moderate our perceptions, along with our emotions?
When it comes to relationships, aren't these skills we need if we hope to go the distance?
The Relationship Machine
Pacing my parenting?
I've learned the hard way, chiding myself when I've taken on too much and slept too little. I remind myself constantly that I must be more measured. It will improve my performance in all areas, and help to cordon off a "me" in the process.
Over the years I've improved, but still have to work at it. Parenting is all about pacing.
My work life has posed similar challenges. Slow down? You're kidding, right? I'm the queen of the all-nighter, the Yes-Woman-To-Impossible-Deadlines, and I know I set the bar too high. I struggle with this one, daily.
But romantic attachments are another story. I've learned to pace myself and to protect myself, to remain open and simultaneously, wary. There is intricate machinery to a successful relationship – to its beginnings, to its maintenance, and certainly to its long-term operations. Pleasurable and effective operations – not just longevity for its own sake.
Love At First Sight

Love at first sight?
With few exceptions, I believe it's a myth, the stuff of romance novels, fodder for Lifetime Television for Women. And it's fine – if you take it for what it is, and nothing more.
Personally, I'm a fan of relationships that build slowly, attraction that may be triggered by an initial unfolding of sensory delights, and even by that indescribable "something" when you're in the company of your object of affection. But for me, passionate connection grows when I take my time. When we judge by appearance or judge too quickly, we miss the proverbial partnering boat.
As for the rambunctious ride of the romantic whirlwind, I've certainly indulged – especially when younger. Perhaps that's where I learned my lessons – to measure my moments, not move too quickly, and not proceed blindly.
Relationship Advice – Who, Me?
I admit that some of my approach is a matter of rings. Engagement ring. Wedding ring. The accumulation of a few rings around my trunk – surviving marriage and divorce, and a fair amount of introspection.
Of course, pacing yourself guarantees nothing. So many factors come into play in relationships that I would be hard-pressed to point a finger at one or two that become deal breakers. And yet, when asked once upon a time to give marital advice, not to mention when prompted to think of the future, I know what I seek. I know what I need. I return to the possibility of a partner – a man with whom to share my life. I return to the importance of character and values. Knowing another person's true nature can't happen overnight.
Again, it's all about the pacing.
Pace Yourself
From Dictionary.com, pacing is:
regulating timing or intensity; moving at a steady rate
Ironically, this definition derives from medicine, referencing the heart and the pacemaker.
When we feel ourselves "fall," can we pace ourselves and manage the intensity? Will that increase the probability that the heart's supply will continue to pump and produce, enabling us to thrive? Is moving in a measured fashion the right path for some, and all wrong for others?
Is taking your time in a relationship a matter of practice, or discipline?
Crushing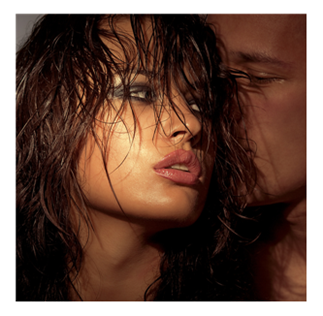 I think of my old friend – a gorgeous woman – who fell in love frequently, equating fiery sex to a passionate future. Perhaps we all do that to some extent when we're young; our inexperience drives us to confuse sex and lovemaking, not to mention lovemaking with commitment.
The crush isn't allowed to develop into something more. When you don't pace yourself, slowing the rhythm to build a foundation of trust and acceptance, assessing character and values – you aren't on solid footing.
And maybe that's okay.
When you're young and exploring. When you're dating after divorce and exploring. When you don't seek commitment, and do seek connection. Even the momentary connection of a great night or a fabulous week.
Chemistry
Think passion disappears at 40? At 50? At 60?
Think again.
Passion is powerful stuff at any age. And there is a momentum, a rise and richness to the beginnings of an affair, a series of sexy chemical reactions that require response, or that spark in the air evaporates. And we find ourselves questioning first dates and first kisses, second dates and burgeoning expectations, third dates and tumbling into bed.
Or not.
We second guess, we try to read signs, and some of us learn to ride a rhythm that comes more naturally. Yes, that includes walls and protective mechanisms, shielding our hearts by taking our time, aware that we're still capable of giving – but knowing the value of proper pacing.
Do you pace yourself when it comes to love?
Does passion cause you to toss aside all reason?
As you've matured, have you learned moderation?
Do you believe in love at first sight?
You May Also Enjoy