I should be jumping for joy, and I'm not. I accomplished something big. Really big. And I can't seem to celebrate, or find the satisfaction that this deserves. In fact, I don't feel much of anything and I'm not sure why. Have I mismanaged expectations? Misjudged the significance of this accomplishment?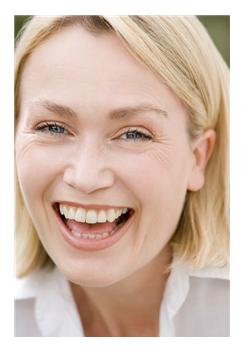 It's one thing to be comfortable managing the expectations of others – family members, friends, colleagues, clients. But do you push yourself too hard? Expect the impossible? Do you set the bar too high?
And if you actually achieve what you set out to, do you take the time to enjoy it?
No, I'm not talking about perfectionism. Not exactly. This may be a second cousin, this tendency to set goals aggressively as if that were the norm, and then to constantly move the bar so you're never fully satisfied with where you are.
Not even for an hour, much less a day.
Does any of this sound familiar?
Setting goals
I've always set goals and usually achieved them. "Good enough" has never been good enough; I target ambitiously, and deliver on my promises – certainly in my professional life. Failure has always been unacceptable. I get things done, and I feel great after. At least, I used to.
During twenty years in a corporate career, if there was a price to pay – lost sleep, too little time for a personal life – I paid it, and absorbed it. Youth allows for that. And my self-esteem was riding on accomplishment. Every accomplishment.
While a no holds barred approach makes for success in the workplace, unfortunately, it doesn't always yield the same results in life. What I wanted for myself – as a writer or as a woman – has not come in the way that professional success once did.
Personal success
I married late. I feel fortunate to have two healthy children. While the marriage ended and life has brought a wave of challenges since, I consider my parenting job a success story – so far. Hardly perfect, mind you (that doesn't exist), but the joy I've shared with my sons is something I wouldn't trade for anything in the world.
Measuring personal success in other ways – as a writer, as a woman – I find that I fall short. Yes, I've achieved some wins as a writer that came in unexpected ways – without financial compensation I might have liked, but achievements nonetheless. Yet they seem minor. Insignificant even. As for relationships, I learned that I could love again, but solo parenting has taken precedence. Consequently, I may have missed my window when it comes to a flourishing social life.
Still – there are successes in these past years. And to my surprise, I can't seem to focus on the wins or enjoy them. Is it because I'm still fighting for survival? Or is it the way I set the bar?
Setting the bar too high?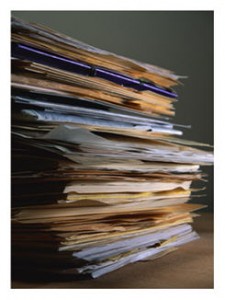 I've written about the checklist, and my satisfaction when ticking things off. I've written about success my way, which has much to do with my parenting.
I've also written  about the headaches of my storage challenges and current organization project – cleaning closets, emptying boxes, sifting through endless stacks of papers and photographs.
What I haven't explicitly stated is that I've been at it for months. The work of lifting, bending, moving furnishings, emptying containers and standing for hours on end has taken a toll – physically and emotionally. But it's been a necessary journey. A helpful one in many ways. And this process of putting my house in order is the essential precursor to shoring things up financially in order to seek scholarships for my college-bound son.
With an August 1st deadline looming, one night last week I hit the 2/3 milestone. I should have been thrilled, but I wasn't. I went to sleep, resolved to keep pushing the next morning.
Hitting the jackpot
So. August 1st has come and gone. I hit my goal – everything I had targeted as "completion." Yet when it was done – nearly four months of work in total – instead of elation, I felt nothing.
I watched a little television and went to bed. "I'll feel great tomorrow," I told myself. It's been three days. Still nothing.
I hit the jackpot – my jackpot – by making my goal. My house is torn apart (it will take time to put things back together), and all I can think of are the next "musts" to be accomplished. Not only did I set the bar high, but once meeting my objective, I seem to have moved the finish line, or thrown myself into another race without so much as a breath. I begin to realize I've been doing this all my life.
Defining success
I believe this tendency to not smell the roses is very American. I also believe it's a woman's issue, tied to something in the way we are raised and the sentiment that nothing we do is ever good enough.
Of course there's more I want to achieve – as a parent, as a writer, as a woman. But as a writer and a woman, so much of what I will "achieve" has to do with an ability to be. And that's something I have difficulty with. Less so in France, and less so when I am involved romantically. But I am here, in the US, and continuing my life solo for now.
And I'm wondering why I seem to have no capacity for appreciating what I've accomplished.
Do you set the bar too high?
Do you move it, just when you near your finishing line?
Do you take the time to enjoy your accomplishments?
Are women less likely to reward themselves for a job well done?