Even that first phone call was thrilling. This was one Internet date I knew I was going to enjoy!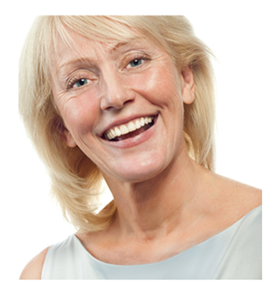 And it turned out we knew each other, too – by reputation. We had friends in common, and traveled in adjacent professional circles. How cool was that!
Our first encounter sparkled. Time flew over mid-morning coffee that turned into a lazy Saturday brunch. Three hours later we still couldn't stop laughing and talking, so we strolled to a nearby bookstore. There, we wandered the aisles, chatted about our favorite books, and told each other stories.
What's this? Five o'clock? Might as well have a cocktail, so we headed to a café, where drinks turned into dinner, and eventually, a steamy goodnight kiss at the end of a 12-hour date that astonished both of us.
Fab date 1, more to come!
The following weekend, we had another spectacular time – romance, fun, and a lingering embrace that made the earlier lip lock look like kindergarten fare.
We set a tentative Date 3, confirmed the next day with a spicy email, to which I responded with equal enthusiasm. And then… nothing. The days slogged along. Still nothing. On the fifth day, a little note – "So sorry. Completely tied up at work. We'll try for next week, okay?"
My response: "No problem. Looking forward to it."
Yeah, yeah. You know what's next, right?
Waiting by the phone (or keyboard)

The following week came and went, and I felt 17 again. And just as miffed!
No email, no call, no nothing.
No manners!
Did I imagine those two magical dates and the simmering chemistry that was… um, demonstrable? He wasn't dead, and he wasn't out of town. I ran into someone who had seen him at a professional function. 
Disappearance, thy name is 21st century dating
Fab date 1, fab date 2, NO date 3?
Huh?
Was he "just not that into me?"
How do you go from hot to not, in just 24 hours??
Was he seeing other people, and switched me out in a flash?
Did it have to do with the fact that we did move in similar circles?
So why the pretense? Why not "man up" and appropriately bow out – if that's what you really want?
My own disappearing act
I've pulled a disappearing act or two myself since the Brave New World of Post-Divorce Dating. Usually when I was swamped with kid duties and deadlines, and simply got side-tracked. But pulling a Houdini isn't my usual style. And this one baffles me.
Not only was I up for Third Date Goodies, but so was he… at least, there was, well… every indication.
I genuinely liked this guy and thought it was mutual. Que pasa? And has this happened to you?