Dear AdSense,
Yes, we met online. Yes, you were my first. Oh, that's a special relationship – the first. It's a tiny bit overwhelming. It's memorable. Playful. And of course, there can be misunderstandings.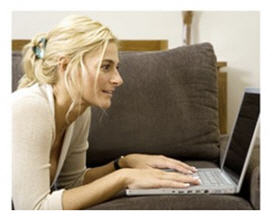 I had a lot to learn. It was one of those older man-younger woman things, you know? I plunged in with enthusiasm (and innocence), and we took it slowly, together.
You were helpful – there were forums and FAQs, troubleshooting and how-to documents. And that was enough, for awhile. I'd never been a "publisher" before, with ads to accommodate, around my words.
Yes, it took time for us to get to know each other. But I think I pleased you. After all, I write about everything! Or nearly. And yes, there are shoes.
But mostly, I write about women. Men and women. Our lives, our worries, our love for our children. Real life, and what that means in contemporary culture. Sure, there's love and sex (we'll come back to that), and those important "big questions." There's France and travel, leadership and life skills, language and psychology, and my passion for art, for books, for fashion and style, for good film – and even for reality television!
I'm thinking your advertisers must have enjoyed their time at my Daily Plate of Crazy. There was even tennis! Not to mention those pesky (but irresistible) wardrobe mishaps. After all, isn't there a bit of the voyeur in all of us?
And that brings me back to love and sex. And the reason we're breaking up.
Why I'm breaking up with AdSense
I'm saying goodbye. Over sex, the demise of so many beautiful relationships. And I think we only made it to second base, at that!
Remember my musing on Sex vs Lovemaking? You wouldn't serve ads to that page. I didn't write it for sensationalism; I wrote it because it is important. Because we confuse sex with love all the time, and it causes pain. We need to talk about it – and I chose my words very carefully, so as not to offend.
Then there was the lively discussion – or so I hoped – about social media and what we read when it comes to a sexy story. Dear me, I mentioned the word erotic. Too bad there is no human being to actually read what I wrote, as it was about fine art and literature, as well as Search Engine Optimization.
And yet, when I offered the occasional flirty reverie, you remained unfazed. Don't get me wrong – I was grateful, and I hope I proved the point that erotic does not mean pornographic.
Still, I realize we're simply not meant to be. And while I considered using "it's not you, it's me" – always a good exit line – the fact is:
It's not me, it's you.
More than a lover's spat

I still find it baffling (and amusing) that you chose an article written in French, a tongue-in-cheek musing on the correlation of wine to a flourishing sex life to initiate the end to our (business?) affair. Was there a Parisian robot on duty the other night? Franchement, I doubt it. He would've chuckled, and read another page.
Didn't I word things delicately enough?
Apparently not. This is the article that incited your recent message – the  "change your content or else" message – and yes, I'm paraphrasing. But I have 15 months of daily writing, you see. More than 500 articles. And I stand by every word.
Here's the thing.
I've done my best to abide by your rules.
I've tinkered and tangled with wording to please you, but. . .
I really cannot – and will not – tinker any longer.
And I will not be censored.
A shame?
Perhaps. But when lovers quarrel they need to be able to talk it out. And this is where we part – you aren't a "you," you're a mammoth organization, spiders crawling zillions of pages day and night. Your software does the best it can to deliver on a promise to your advertisers. I get that. Really, I do.
But then there's the fact that after receiving two checks (I thank you) – while watching my readership rise along with impressions and clicks, with demographics that impress – might I mention married women with children, college-educated, 35-44? – then my "earnings" plummeted to pennies. No tangible way to question, to protest, or to discuss.
After all, rates are subject to change, right?
It's a new day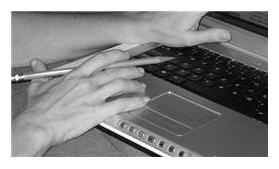 It was a nice little romance as first relationships go. I know you won't miss me, though I dare to believe that some of your advertisers may. I'm a tiny fish in a huge sea, but hasn't social media taught us that every fish with a voice may count?
So I will graciously thank you for the two checks I received. I will let you know it was an enjoyable relationship for the most part. But I'm also a bit relieved. Most of the ads on my site were delightful, but occasionally, they were concerning. And you see, I write about teaching teens e-commerce safety, the need to be careful on the internet. My reputation for integrity and honesty matters to me. So does the trust of my readers – something I've built up over more than 500 days of writing, sharing, listening – even though I do not believe that a "tell all" makes sense on the Internet.
I want this gathering place to be fun, flirty, thorough, thoughtful – and who knows what's next? But my Daily Plate of Crazy is nothing if not about open exchange and quality. I will not contort my words – or my standards – to please you.
So I'm signing off, wishing you well, and will be seeking other courtships by way of sponsors. I will continue to write essays on everything – some silly, some serious – whatever interests or intrigues me on a given day. Yes – occasionally – that may deal with sexuality, sexual health, or other topics that range from delicious to difficult, all part of our human condition. And I believe, part of the dialog.
So let us part as friends.  
Peace,
BLW