Why oh why do you think that you must "tell all?" Every little corner of the self revealed?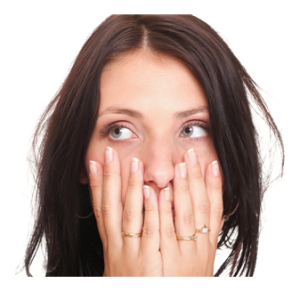 Whether confiding in a significant other or writing in a social media forum, do you know when enough is enough? Would I, personally, present my every thought, my every tale and detail for public or private consumption?
Don't think so.
Would you?
What You Know and What You Don't
Do you know yourself? Do you believe there is a "single truth" that captures you? That your viewpoint is uninfluenced by age, experience, mood, the moment, the company you keep, not to mention your reasons for disclosure of a humorous or serious tidbit?
The story is not the person. And that's true whether we're talking about celebrities in the news, your neighbor next door, or you. Or me.
No one's life is neatly packaged and presented with a bow. At least no one I've ever known, and no one I would want to.
Family Secrets? Family Lore?
Whatever we know of our parents, siblings, best friends, spouse, colleagues – our understanding is a version, a variation, blended and shaped into something more or less cohesive. It is an experience of that person, enriched by a bit of hearsay, writing, photographs, and information pieced together over time.
Our views are also contained by boundaries appropriate to the relationship. There are offerings flavored by memory, and filtered by interpretation. Your interpretation, which may differ from mine.
The closest we come to knowing another, for many of us, is the parent-child relationship, though that's not always the case or it may only last for a time. Puberty tends to explode onto the scene with its color-outside-the-lines behaviors and necessary rebellion, leaving us (the parents) behind. As it should be. Still, with some children, the bond may be renewed in adulthood, with proper spaces carved out for privacy on both sides of the parent-child divide.
Confidence and Confidences
So where does that leave us, when we recognize that perception is lit from many angles, and changes over time?
Are we more kindly disposed to interpret our own actions and thoughts?
More patient in the pursuit of our relationships, or more skeptical?
Must we have a single "truth" we can trust, for friends and loved ones?
So which is it? Are you a believer in the gently built bridges to intimacy (that I call confidences), or do you feel a need to spill every detail of your life, or possibly someone else's?
Secrecy, Privacy, and Trust
A secret is information purposely hidden, for any number of reasons including avoiding embarrassment or hurt to someone you love. Or not to be judged in a judgmental society. A secret to one person is a private moment to another, a confidence shared in a specific context.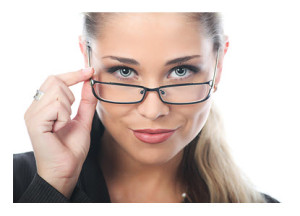 Then there is trust, which is required for all connections, but to varying degrees according to the relationship. Time, common values, recognition of a kindred spirit, and elements of personality intervene, including our sense of humor, need for authenticity, and comfort with communication.
Telling All on the Internet
And our online lives? Our numerous social media platforms that encourage us to share and like and follow? Are we telling too much, bordering on telling "all" which is still a version of the self, and not necessarily an accurate one at that?
Are we remembering that our employers have access, our exes have access, our parents and children and next door neighbors may be peeking – only it isn't peeking if we're putting it "out there?"
Is it all just "TMI" – Too Much Information?
To Tell or Not to Tell
Must anything be "tell all?" Must lovers reveal each encounter that came before, like some great, hoarded outpouring of chapter and verse, as dump trucks piled with the details of our pasts let loose their loads?
Personally, I'm a fan of taking time with a person (and their stories), to experience, and combine what I see and hear into an ongoing process of knowing. Tell me too much, too soon and I'm likely to pull back. Expect too much from me too soon? Same result. And as for the celebrity scandals of late (you know which ones), I shake my head, disappointed with egos that cause destruction, and also disappointed at us – the public, thinking we know anything at all, even with the "everything" that we may hear, or think we hear.
Tell all books? Don't read them.
"Tell all" blogs? Don't like them.
Juicy stories? Sure! I assume they're partially fabricated.
How do you feel about those who know you and read you? About ideas and experiences you retell that challenge their impressions of you? How much of your life do you share online?


You May Also Enjoy