When I wrote about the film, Closer, I was intrigued by the fine line between honesty and dishonesty, genuine connection and its simulation, and the ways in which we deceive ourselves when we love. There is nothing more fascinating – to me – than adults dealing with each other. Men and women, interacting.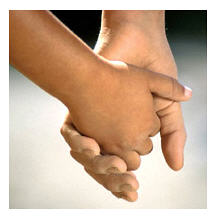 The issue of relationship trust is a tricky one – the facility of some to lie, the willingness of others to see what they want, rather than what is.
Family, friends, spouses – trust may be assumed when we're young, especially if we've experienced it from an early age. But when trust is broken, we grow more careful with our hearts, our words, and our actions. Betrayal is a painful teacher; some wounds never fully heal.
So how do you decide who to trust? How do you rebuild trust when you've been hurt? Who do you trust – today – right now? Are you at the top of the list?
The Definition of Trust
For some, trust is assumed. For others, trust is earned. In either case, trust is about character and integrity. I trust those who keep their word. I trust those who do not lie to me. Without trust, my universe doesn't function very well.
The dictionary definition of trust includes these words:
… reliance on the integrity, strength, ability. . . of a person or thing; confidence; confident expectation of something.
Synonyms include certainty, belief, and faith. Trust is about depending on the integrity of another, based on expectations that you hold.
Trust Relates to Role

Trust is situational, and based on time and experience. For example, you trust your accountant to do your taxes if she has done so properly for 10 years. You trust your babysitter who came highly recommended by a friend. You trust that friend, whom you've known since college.
I trust recommendations given by those whose judgment I value.
I trust individuals and organizations that deliver what they promise.
I trust credentials that I recognize as signs of quality – employers, certifications, diplomas.
I trust my sons, because I have raised them and I know their hearts. I also trust them with certain things and not with others, which is role-appropriate, age-appropriate, and experience-appropriate.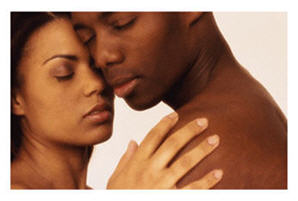 I may trust a company because I use their goods and services, and I'm pleased with them. A product recall, however, may shatter my trust. Remember the Tylenol debacle some years back? Like millions, I ceased using the product for a time, and eventually, trusted that I could again.
When trust is broken, sometimes it can be rebuilt. Sometimes, it's not possible.
Relationship Trust
If I meet a man who has been married and divorced three times by age 50, I am less likely to trust him as a potential partner. I may still choose to join him for coffee, or get to know him as a friend, but based on my expectations and his past, I am unlikely to trust him in a romantic role.

If a man breaks my trust by lying – no matter what the underlying issue – I will be less likely to trust his word in the future. I will be unable to see him or accept his word in the same way as I did before.
The extent of the lie and the reason for it will both influence my reaction. And to me, one deception is a different story from a dozen, but one deception may be sufficient to break trust forever, to you.
Trusting our Instincts
Over time, we learn from mistakes – those times we turned away and shouldn't have, seeing what we wanted to rather than what was right in front of us. Sometimes, when trust has been abused, we're so hungry to believe in another that we trust again too easily. Sometimes, when trust has been abused, we pull into ourselves, taking refuge behind our agreeable smiles and comfortable distances, unwilling to love again or to love as deeply. We move from giving trust to requiring someone to earn it. And that may be a very, very long process.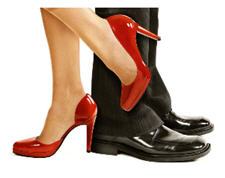 I am a firm believer in trusting the instincts we develop from life experience. When my warning siren sounds, I heed it, professionally or personally. When my gut gives me the green light, I move forward, but I tend to do so much more carefully than I did, say, 10 years ago.
The bottom line? I trust myself.
Trust Post-Divorce
One of the hardest parts of putting the pieces together post-divorce is trust – trusting another, and trusting ourselves to see another clearly.
Like most of us, I've been on the receiving end of broken trust. I imagine there are those in my life who would say that I broke their trust. Much is a matter of perspective and degree. And sometimes trust is eroded over the course of years. It is the result of an accumulation, not a single action or event.
There were times I understood what happened, and that was easier for me. I could accept it, forgive it, and move on. There were other occasions when I may have moved on, but less completely, unable to fathom what happened or my role in it. I try to remember that there is such a thing as healthy mistrust – and also, that lack of integrity and reliability is a matter of my experience of specific individuals and institutions – not all.
Fortunately, I have many experiences of caring and shared confidences. There has been love, and with it, trust. I know that it remains possible, but I take my time. I pay close attention. And I follow my instincts.

Big Little Wolf's Daily Plate of Crazy