Shopping online? Caveat Emptor.
Discount designer shoes? Replacement peripherals for your computer at a low-low price? Who doesn't love a bargain? But if it sounds too good to be true, it probably is.
Last summer, I was thrilled when I discovered an online boutique for purchasing a variety of fashion items, including brand name footwear, presumably from the prior season. After browsing and considering selections, I poked one little toe into the purchase process, and felt uneasy. Something wasn't right.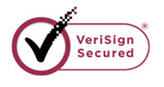 I realized there were no signs of Internet security, as well as good business practice, that I take for granted on commercial web sites.
Then I thought about the deep discount offered, the fact that I couldn't actually see or handle the merchandise until it arrived, and I got out of there quickly!
When it comes to Internet transactions – caveat emptor. Let the buyer beware.
Teaching our kids e-commerce safety

Most of us do a little of everything online these days, but that doesn't mean we aren't still vulnerable if we don't pay attention. And when it comes to our kids, have we thought to teach them the basics of e-commerce safety? Or sharing data with an informational web site?


My kids have been making online purchases since they were 13 or 14, engaging in e-commerce, with my permission. I bet yours have as well. And when it's a site we use ourselves (Amazon, eBay, our favorite super-store), we don't think twice. But we need to recognize signs of potential scams, and teach our teens as well.
Quick tips on Internet safety



When considering a purchase or providing personal data:
The other evening, my 16-year old mentioned he wanted to register on a site to research college scholarships. Then he said: "They want a lot of really personal information. But that should be okay, right? Since I'm not buying anything?"
When in doubt, check it out!
I was surprised, so we looked at the site together, where we saw VeriSign, Better Business Bureau, and other indications of Internet safety. In fact, the requested data made sense, as it was part of a matching process to specific funds. (I nonetheless Googled to make sure there were no site complaints of scams or fraud.)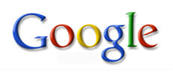 I also took the opportunity to point out the privacy terms, explaining how personal details might be shared with business partners, for sales campaigns.
It wasn't even ten minutes of my time, and that was that. But I admit I was embarrassed that it never occurred to me to discuss this with him years ago. So do take a look at this short post with more specifics on e-commerce safety, "Internet discounts: Buyer beware" – and teach your kids. A little knowledge really does go a long way.