What are you reading, Part Deux!
I'm enjoying a variety of books this summer, and my reading habits include juicy art texts with sensual images from mid-century surrealists to modern and contemporary portraiture, along with a photography reference I'm anxious to crack open. It promises to be an interesting read, and again – filled with gorgeous nudes, among other subjects.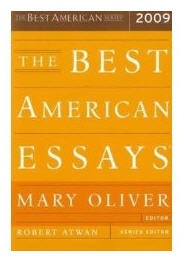 After all, it's virtually impossible to read any art text without running into illustrations of the human form in its natural state. (I am reminded of the prudish attitudes in our country towards nudity – even in its most pure and artistic form.)
I'm also reading essays and short stories that are from the "Best of" series. This particular volume happens to be the best of erotic stories (an anthology that is already more than a year old). I have a stack of other works I'm hoping to get through if I can find time: collections of essays, short fiction, and poetry.
Now that I've let you know the subject matter of my intended summer reading, how will this post fare in the land of internet visitors?
Internet realities

No, I'm not changing the subject, but I'd like to talk about optimizing for a moment. The fact that I've just mentioned nude images and sexy stories will attract more visits than a simple discussion of reading or the importance of books in our lives. And while the list of texts I'm enjoying is accurate, I wonder about the way our online world assesses everything – through SEO (Search Engine Optimization), Google, keywords, optimized URLs, links, what is filtered out by various "bots" and so on.
There's nothing wrong with any of that. It's helpful. However…
Yesterday I mused on the books filling my shelves, and there were few visits. Four people cared to comment (thank you). I'll grant that yesterday's remarks weren't my most scintillating, but as a lover of the written word, whether online or in print, I'd like to believe there are many who enjoy discussing their favorite books, and their summer reading pleasures. I'd like to hear about that.
So, is the mention of certain topics or keywords in order to drive traffic a sad commentary, or simply human?
Are you reading sexy stories?
Along with art texts (books on art brut and Balthus), I'm working my way through a collection short tales in a particularly compelling vein, that are supposed to work the reader up into a lovely state of heightened awareness, shall we say.  There's just one problem. Although it is part of the "best of" series, I don't find these stories to be effective or accomplished in their goal. They simply aren't erotic – to me. Because the writing, more often than not, isn't good enough.
The problem? Racy vocabulary thrown into an otherwise listless narrative is of no interest (to this reader). In my opinion, some of us still want to read good writing – or better yet, literature. Is it too much to ask for some amount of plot or character development, an element of surprise, or une tournure de phrase – an elegant handling of words to accomplish a powerful effect?
Or is it that women respond differently to language, not unlike the way we respond to visual stimuli differently in a romantic scenario – in terms of pacing, need for simmering build up, or situational context?
A book I can recommend – My Mistress's Sparrow is Dead (edited by Jeffrey Eugenides) – is a collection of love stories, liberally peppered with very hot scenes – and terrific writing! It has the spice I enjoy, but doesn't compromise the elements that make any story work.

And then there are the art books
Always a pleasure: art books on my shelves. They have been purchased on visits to the Museum of Modern Art in New York, Centre Pompidou's modern art galleries in Paris, at the Folk Art Museum (also New York) or ordered from the Metropolitan, SFMoMA and many other incredible collections in this country or abroad.
Those books provide the pleasure of the informative word, exquisite images to dive into – and often – splendid and sensual visuals as well. In lieu of a more sobering summer read, there is the pleasure of a gorgeous reference book filled with art to make my body sing.
Your summer reading progress?
Your thoughts on what makes for a sexy story?
Your opinion on whether men and women respond differently to the written word?