The Father-Son series, like the Mother-Daughter series, explores the adult relationships we share with our parents. Contributing writers, men ranging in age from their thirties to their sixties, elaborate on their special and at times painful dealings with their fathers.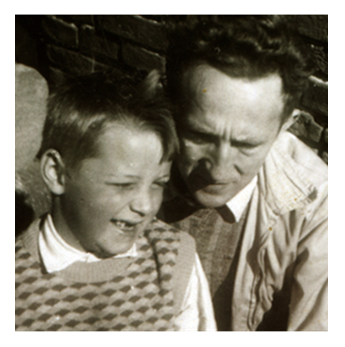 In a society where gender issues are increasingly politicized, where our working lives blur with family time, where "what makes a man a man" offers more options yet potentially more challenging choices, shouldn't we examine the relationships that shaped us?
The unique circumstances of each family and each individual are never simple to navigate. Not during childhood, or adulthood. It is my hope that these lucid, elegant, and honest stories of adult relationships will help us understand how fathers influence their sons' lives – with their presence, their absence, their criticism, their encouragement, and ultimately, the lessons these men pass along from one generation to the next.
My thanks to the talented writers who are so willing to share their experience in this ongoing collection.

You may visit the Mother-Daughter series here.