By Neil Cohen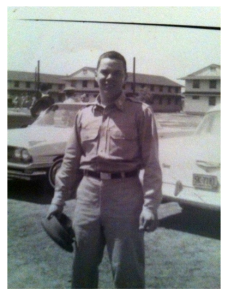 I grew up in a suburb of New York City, the third of four children.  If you were to come by our neighborhood on almost any March evening, you would have seen my dad and me up at the top of the block tossing around a baseball.  Our neighbors told my mom they always knew it was spring when we could be seen having a catch.
My dad was the sole provider for our family of six (plus Candy the dog), yet he always had time for his children. Before dinner, he and I would play the Ten Game – something I think he made up — in which I had to catch 10 balls in a row before we went inside to eat. The throws would start off easy, but they ended with me running into parked cars trying to make a catch.
Today, when I take my oldest to the park, we often see a father playing baseball with his child. The adult usually has a bucket of baseballs, immersed in batting practice and focused on hitting mechanics.  Gone are the intimacy, the conversation, and the laughter.
At the end of Field of Dreams, Ray and John Kinsella don't throw batting practice. They have a catch. And that's the tradition I'd like to pass on – just like the one my father gave to me.
I'm fortunate to have learned the most important lesson of being a good father, spending quality time with your children, from my own dad. In 2011, following the birth of my first son, I began to practice what my dad always preached.  I quit my Silicon Valley job because I was tired of playing with my infant son while holding an iPhone in one hand. And I'm clear on this – there's no way I could have left the traditional male provider role without my very successful, supportive, amazing wife.
It may be a bit cliché, but the common thread in my relationship with my dad is baseball. While that is true in his relationship with me, he adapted his style to fit the interests of each of us. He went running with my little brother, he watched The Right Stuff over and over with my older brother, and while I have no idea how he spent his time with my sister, he always managed to buy her the must-have boots of the season.
Sometimes I think about this when I'm standing with our son at PetSmart, watching the snakes move around their tiny cages for a half hour, or after googling the difference between an excavator and a backhoe. Maybe my son's chants of "soccer ball" will turn into "baseball," but it's okay if they don't. And, there's always son #2 to carry on the legacy of the sport.
I have fond memories of going to Old Timer's Day at Yankee Stadium. My dad and I went every summer. He would wax on about Sandy Koufax's curveball, Willie Mays' grace in the outfield, and Mickey Mantle's raw speed and power. Their personalities were larger than life. My dad's heroes would become mine.
I imagine my sons will one day roll their eyes when I bring up the virtue of Derek Jeter running so hard on every play.  Then I'll remind them of what grandpa says: "Hustle… you have nothing better to do."  Or perhaps when they're having a rough time with something, I'll counsel: "It's not where you start, but where you finish."  Or maybe I'll have use for these words from my dad: "I wasn't a good student by any stretch, but I've been successful because I can get along with so many types of people."
That last is the one that reminds me. My dad is also a role model for this: it's not whether you win or lose, but how you play the game.
In 2010, I had just started a new job.  I'd been with my previous employer for 12 years, so it was a nerve-wracking change.  Just before taking the job, I had put together a once-in-a-lifetime cross-country baseball trip for my dad and me.  It was supposed to be repayment for borrowing 35 cents from him 30 years ago to buy a pack of baseball cards – a debt he claims I still owe him. The 10-day schedule was a powerhouse line-up: games in San Francisco, Los Angeles, Minneapolis, Milwaukee, St. Louis, Chicago, Boston, and winding up in New York City. Perfect doesn't quite do it justice.
I told my new boss about the trip when I was hired, but when I met with the head of our group a few months later, he let me know it would be a mistake to go. My father-son baseball tour conflicted with a global leadership meeting that I was tasked to help run.
I stewed and I vacillated. Ultimately, I called my dad and said the trip was off because I had to work. It was a moment right out of a Harry Chapin song – "Cat's in the Cradle."
I feel lucky to have an inventory of my father's sayings, perspectives, and more so, his example. Though 3,000 miles and a three-hour time difference separate us, some of my favorite conversations with my dad return to our shared ground: whether the Yankees should rebuild, whether they should sign this-or-that free agent, or how so-and-so is way overpaid.  I'll send him a video of my three-year-old son throwing a baseball or hitting off a tee, and we'll talk about how "the kid's got a cannon of an arm." It's not the same as being together, but it's the best we can do, for now.
As they said about the Brooklyn Dodgers, my dad's hometown team, "Wait 'Til Next Year." And every winter, when the new baseball season schedule comes out, I study it to make "next year" become this year. But circumstances have changed. With two young kids, it's so much harder to coordinate. Canceling the original trip remains one of the biggest regrets in my life, especially because I know it's the opposite of what my dad would have done.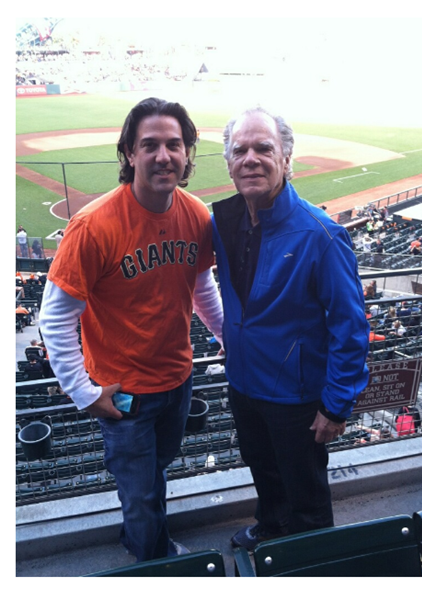 © Neil Cohen


Neil Cohen lives in the San Francisco Bay Area with his wife and two young sons. A former corporate PR guy, he's now enjoying his new gig as a semi-stay-at-home dad. He writes about parenting, current events and sports at his blog, Man on Third. Please visit his Facebook page and follow him on Twitter at @Manonthirdblog.

Part 6 of a series on father-son relationships.

You May Also Enjoy