You go on vacation to a far-off city. To your surprise, you fall in love with a local. Then what? Or… Maybe you encounter your special someone online — a person who makes your heart skip that proverbial beat — as the two of you beam at each other over messaging or Facetime or Skype, as you share images of your respective lives, as you do your best to communicate without a common language. So what comes next?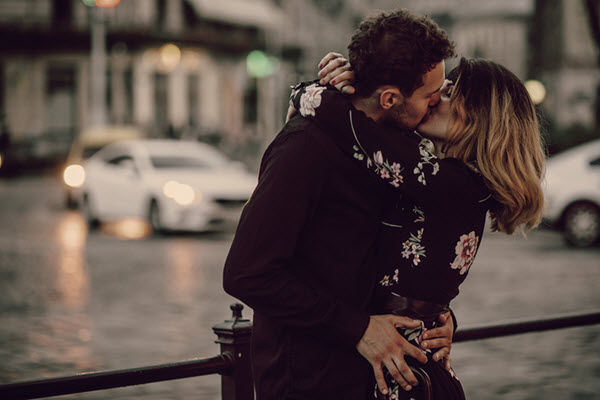 My latest guilty pleasure in the middle of the night when I can't sleep — a show on TLC called 90-Day Fiancé. (I know. I did say
guilty
pleasure.)
If you aren't familiar with this reality show, it follows couples who are seeking to decide whether not they will marry within the 90-day timeframe, which is a requirement of a K-1 visa. Cutting to the chase of what drives me crazy about this show, however interesting in some ways, consider this:
The Americans — both the men and the women — don't seem very interested in learning about their future partner's non-American culture. This seems especially true of the women, however, who then subsequently wonder what is wrong with the Spanish man, the Moroccan man, the Dominican man, the Dutch man… But the men are frequently similarly inclined when it comes to the Philippine woman, the Thai woman, the Russian woman, and so on…
All the while not having learned even a few basics (if anything) about the culture of the person they are theoretically going to marry.
Hello? Common sense? Cross-cultural common sense? A little simple respect via reasonable research?
What about religious differences, gender role differences, varying expectations in terms of family relationships and responsibilities, differences in food and its meaning in certain settings, differences in PDA (public displays of affection) and pre-marital sex, issues around money or objects of value? What about language? Body language? And then there's child-rearing…
These are just a handful of the problematic areas that come to mind.

This, of course, is what causes conflict and, theoretically, is a large part of the reason the viewer is watching these train wrecks in process.
Do some of these couples manage to make things work? Sure. However, the apparent state of cultural cluelessness is stunning.
When I married a European, oh-so-many years ago, I had already lived abroad, I spoke a few languages, and I was used to doing business in my soon-to-be spouse's country of origin. Moreover, he had lived in the U.S. already for more than two years. Nevertheless, there were all kinds of cultural differences that reared their irritating little heads, especially after we had children. Many of them were very subtle, but they were nonetheless culturally based, and the only thing that could get us through was a bit of humor and patience.
And of course, love.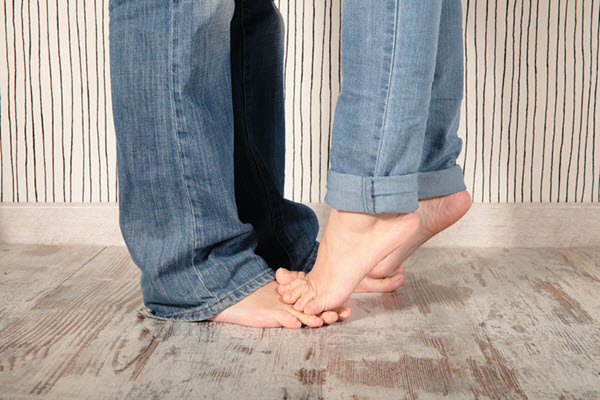 That said, some of these differences grated for years. And that was my experience of two cultures that are not terribly different, which goes to show you that cultural differences do indeed matter.
Point of contrast: I have had some of my most "successful" relationships with French men, which I chalk up to a cultural chemistry that seems to work well for me. But I also understand the importance of moving beyond limerence, beyond the madly-in-love stage where emotion trumps reason and you get yourself into trouble…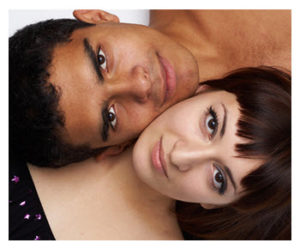 Personally, I believe shared values are one of the key "must-haves" for any relationship to work. And that gets to the heart of the matter — our values are at least partially determined by the culture in which we are raised and live. Other must-haves? Oh, there are so many for some of us! But they're about character — honesty, integrity, fairness. And of course, one's willingness to open up and be vulnerable in communication is huge; this too is heavily influenced by culture. And it requires that you understand what the other person is saying! (And also, how to read what they're not.)
So as I watch these couples in their 90-day period, before getting married, and in some instances their pre-pre-marital period of time either in the US or overseas, I am astounded at how little the Americans seem to know about the cultural norms of their theoretically future spouses.
And as an American, I'm a bit embarrassed!
I'm all for romance. I'm all for the richness of cross-cultural matches. But achieving intimacy and making a relationship work are hard enough when you come from the same city, much less two different cultures or countries. If you are indeed seeking to succeed at cross-cultural couplehood, shouldn't you do our homework when attempting to mesh customs and mores that may ultimately pose serious challenges?
This isn't a situation of the ugly American per se, but it certainly seems to me to be a situation of the ignorant American. Interesting reality television? Sure. But… Shame on those of us who cannot even bother to spend time on Google or YouTube or… heaven forbid… picking up an actual book!
I welcome your thoughts.
You May Also Enjoy