I'll chalk it up to the ladies of Sex and the City, though it appears they aren't the only ones who discuss the topic. And that topic is love, specifically "great" love, and whether or not it ceases to be possible as life wears us down and wises us up.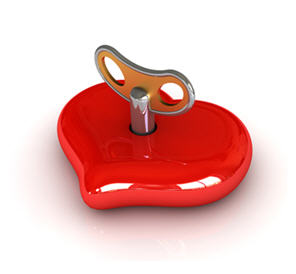 I am recalling an episode of the series in Season 5. Charlotte, ever the wide-eyed romantic, expresses her belief that we each get "two great loves."
She's newly divorced, considers her ex Great Love Number One, and you might say she's hedging her bets – with hopefulness and determination.
Carrie, the show's narrator, is dismayed with her friend's assessment. She's already known her two "great loves." So must that mean she's done?
The conversation goes something like this:
Charlotte (with authority): "You only get two great loves in your life."
Carrie (annoyed): "What does that mean?"
Charlotte (dreamily): "A love that changes you, that shakes you to the core…"
Carrie (defensively, sarcastically): "I refuse to define love on those limited terms."
Too Jaded for Love? Too Old for Love?
Setting aside the fact that it's fiction, what do we think of the conversation? Could Charlotte be right? Do we run out of opportunities? Do we deplete our youthful capacity to embrace them as "great?"
Do some of us fall in love too easily or too often? Must love "shake you to your core" or else it's not good enough?
Is great love – however you define it – possible beyond a certain age? Can it still exist at midlife or as we grow older?
And I would add this to the list of questions: Can we distinguish infatuation from love, lust from love, love from habit, and love from obsession?
Recently, a reader commented:
While I have wonderful daughters, have had incredible experiences, great friends, and I am professionally accomplished, I do not think that I will have great love again. Perhaps it is my experiences, my make up or just this is what happens when you reach a certain age.

Is it possible to be deeply and madly in love with someone new in your mid forties? So far I don't think so, but the romantic in me hopes so.
What if this is a more provocative issue than we realize?
Defining Love
Aren't deeply in love and madly in love different? Depending on our goals, isn't one preferred over the other?
What about the idealization of a single romantic love for life? To what extent is this notion to blame for our discontented marriages, our Grass is Always Greener Syndrome, and our sometimes faulty judgment as we date and mate and rate each element in the process?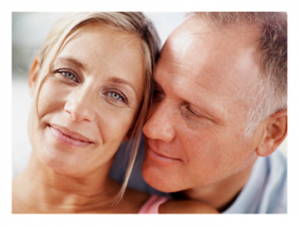 Must we really grade relationships? Wildly in love is an A, profound love is a B, and "good enough and we're compatible" is a C?
If we've been through love several times, as many of us in our forties and older have, does that remove the luster from the experience, or simply alter our expectations?
When we've weathered bitter breakups or damaging divorces, do our belief systems falter? Do we erect protective barriers and deny the degree of vulnerability and trust we once allowed in our younger selves?
As I've lived longer and experienced more, my approach to relationships has evolved. I don't grade. I don't categorize. I do recognize nuances in feelings including butterflies in the early stages, delight in seeing the person I love after a few days of absence, worry if he isn't feeling well, passion shared in our playful encounters, and ease with communication of all sorts, including that which requires no words in a chatty world too filled with noise.
Great Sex vs Great Love
I also know how to separate sex from lovemaking, and great sex from great love. Some will say you can't have one (great sex) without the other (great love).
I'm of a different school. My life includes variations of love and passion, including love of my children and passion for the written word.
I am also keenly aware that I am no longer young, and not yet old. I have loved deeply, dutifully, distantly, and at times, daringly. I don't count my experiences. Nor do I grade them.
I am appreciative when connection comes calling. I can honor its unique contours, understand its limitations as well as possibilities in context, and savor the whole package one day at a time.
For me, at this stage, I am richer with love but not impoverished without it. I prefer to focus on the sweetness of what unfolds, without claiming it, naming it, or defining myself in its shadow.
You May Also Enjoy