We take our vows in good faith – often naively, and frequently still in the blush of infatuation. But marriage may not prove to be the smooth road we imagined.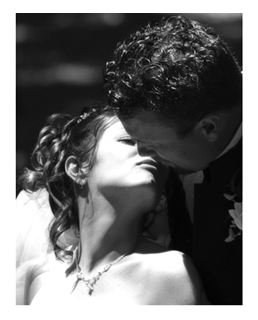 We dutifully perform as expected – to the best of our ability – "showing up" for our partners in the bedroom and the kitchen, exercising our share of the financial and familial responsibilities, as the tedium builds, minor resentments assemble, and the inevitable weight of time takes its toll on our everyday lives.
We may look up at three years or five, at ten years or twenty – and the person we once loved is still there, but something in the relationship has gone missing. Perhaps it's that we have gone missing – or the sense of ourselves that we once held most dear.
There are times when something new will rejuvenate us – a challenging job, a relocation, taking up running or yoga and feeling in touch with our bodies again. Perhaps it's encountering a new person, and rediscovering the reflection of who we are – or could be – in their eyes.
And emotional intimacy begins to blossom.
"Just Friends"
Some say that men and women can never be "just friends" – especially if there's any chemistry between them whatsoever. Isn't this the premise of the now classic romance comedy, When Harry Met Sally?
What about friendship that evolves into the emotional affair? Does it occur far more frequently than we realize, and at all stages of life?
There are times when we're living a rough patch, when we need reminders of our value, when we need to be seen differently than the way we are taken in our roles as marital partners.
In the days before texting and tweeting and all the ways we have to stay connected through technology, a "spark" could still ignite at the supermarket or the PTA, at the baseball game with your buddies or the business trip out of town – a chance meeting, an affinity, a vulnerability – and the beginning of a romantically charged relationship.
If you're married, you may choose not to cross the line into the physical arena. But you yearn for the voice on the phone, for a few words exchanged on email, for the next occasional cup of coffee, for the ability to hold hands in a movie.
The Emotional Affair
An emotional affair is sometimes termed an "affair of the heart," which sounds fetching, romantic, and even harmless when you consider it in strictest terms, with one or both partners refraining from crossing the line into sexual intimacy.
But what might begin innocently as a friendship may pose more dangers to marriage than extramarital sex, as shared confidences increase and emotional intimacy grows, putting distance between the partners in the core relationship.
Aren't we more susceptible to these situations if we're living a sexless marriage or one in which the spouse is emotionally absent? Will it lead to a profound and sustaining love – or falling in love – and then what? Will it run its course, serve its purpose, and ideally – return to friendship status of a less precarious character?
And if you're found out?

Men, Women, Forgiving the Emotional Affair
According to Michael J. Formica, writing in Psychology Today on gender differences and emotional infidelity:
women are more apt to show up physically and sexually when their partner is emotionally present, while men tend more to just show up, with their emotional presence being something of an afterthought.
This is hardly news to any of us who've been married for a few years, or in any sort of long-term heterosexual relationship.
The article goes on to say:
Men are more apt to get past (notice I didn't say forgive) an emotional transgression than one that is physical or sexual. Why? – Simple; it's a territory thing.
Signs of an Emotional Affair
Of course, the signs of an emotional affair and a sexual liaison are similar. They may include:
growing distance in the core relationship
lack of desire in the core relationship
jealousy or suspicion on the part of your spouse
unaccounted for time, unexplained messages and phone calls
And if the emotional affair is discovered?
The damage can be considerable. One partner may feel cheated on, even without sexual involvement. After all, where there is deception, trust is shaken.
Emotional Infidelity – For Better or Worse?
So which is worse – emotional infidelity or physical? And how do you define "unfaithful" in either case?
Will your response depend on whether or not you're discovered? On the amount of guilt you carry in either situation? Whether or not you can take what you've learned in the emotional affair and reshape your core relationship, with a clearer idea of who you are and what you need?
Years after my parents divorced and both were deceased – and note, I was an adult child of divorce – I found letters in my mother's desk which led me to believe that she had been involved in an affair of the heart for a number of years. It was toward the end of her marriage, and the man concerned was also married.
I never met him. I have no inkling what his family was like, but I do recall mentions of his name from time to time, as a friend. I suspect his presence in her life was a gift.
Legacies of Emotional Infidelity
I know the loneliness my mother experienced in her marriage; my father found refuge in another woman – a good woman, I might add – whom he later married when he was free to do so. As for the affair of the heart, at times it can rejuvenate a marriage by reminding a man or a woman of who they are, of their value, of their dreams and the right to pursue them. At times no one is the wiser and no one gets hurt – the relationship may carry on for years or it may fade, a bittersweet memory and possibly a helpful one.
At times – with or without physical consummation – emotional intimacy with another adult highlights what is lacking in the marital union, and whether you remain married or not, awareness of what is missing becomes all the more painful and stark.
Once known, the emotional affair may cause irrevocable damage – to the woman who cannot get beyond the fact that her husband shared his heart with another, or to the man who never believes that it didn't cross the line into his sexual "territory," whether he honored that territory with his presence or not.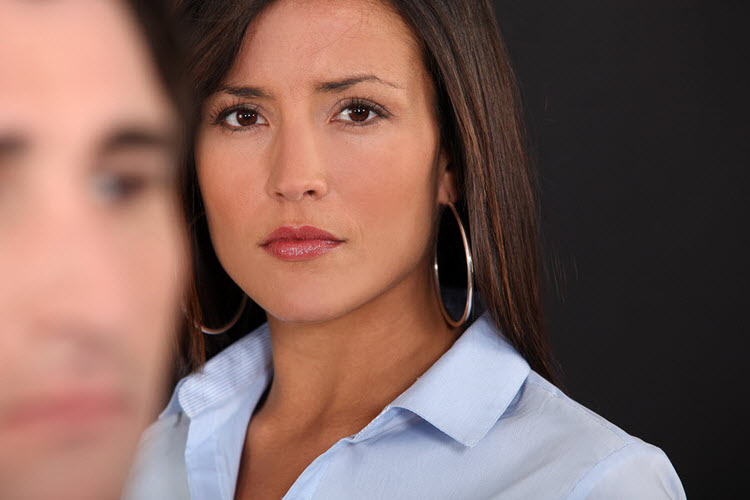 You May Also Enjoy