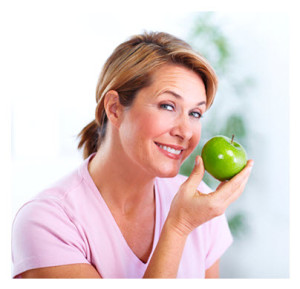 Maybe you make a point to buy organic. (I do.) Maybe you do what you can to eat "clean." (Me, too.) Maybe you're careful to read labels on the cans and containers you bring home not only from the market, but from the hardware store, the superstore, the gardening supply store. Don't most of us want to avoid potentially toxic chemicals?
You're conscientious. You're aware. Maybe you've gone vegetarian or vegan. You're concerned about proper eating as a matter of your health and the health of your family.
When it comes to the food you consume, you choose the best quality you can possibly afford. And if you're fortunate, budget isn't a consideration, and nor is access. As a practical matter you can avail yourself of options that are tasty, healthy, affordable, and respectful to the environment.
Those first three can be challenging enough for most of us, and the fourth? Well… it's so easy to simply let that one go, although when we think about it, we know that we shouldn't.
So what about everything we don't know about our food? For example, what about the impacts of GMOs (Genetically Modified Organisms)? And what about the bigger picture — beyond our personal health — that we forget to take into consideration?
These are vast topics, and having run into articles of interest that spotlight how little I know (and how much more I should), I wanted to share these insights with you.
Can the Canned Foods? Hmmm…
The first of three recent articles raises an issue that wasn't on my radar, as Time Health reports on chemical BPA in canned foods and the promotion of public awareness of BPA, because:
Bisphenol A, known as BPA, may cause hormone disruption—which is of particular concern to children and pregnant women…
Apparently, despite commitment from major food companies — including Whole Foods:
… a new report from a group of non-profits shows that many cans on U.S. grocery stores shelves still contain BPA. More than two thirds of cans tested, including products by some of America's largest food companies, contain the chemical…

According to the report, all of the Campbell's cans tested, 71% of those from Del Monte and 50% of sampled General Mills cans contained BPA…

… Whole Foods was among the companies that have made commitments to eliminate BPA but which was found in this report to have some products that still contain it…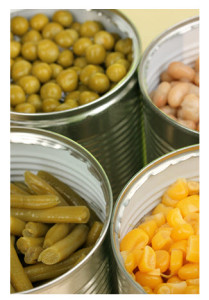 How many of us routinely stock up on canned foods in order to save time and money, and reasonably assume they are of good (and safe) quality?
I phased out most Campbell's and Del Monte canned foods some years ago, largely due to the amount of salt in their products. And in the past several years I have come to realize that I can use fresh produce to create a superior soup that is healthier and less expensive. But ingredients aside, I was oblivious to concerns in packaging. What about other toxins seeping their way into our systems that we simply haven't heard about — yet?
There is a good deal more in this informative article written by Justin Worland on chemical BPA in canned foods.
Go. Read. Please.
Snap Crackle Pop?
Also typically on my pantry shelves are boxes of cereals. And I've lost count of the number of "healthier" alternatives I selected when my children were younger, assuming the worst that was taking place was a bit more sugar than I might have liked.
Dare I admit to my own affection for Raisin Bran over Snap Crackle Pop? And who hasn't opted for a big bowl of cereal at dinnertime — especially if the spouse is out, the kiddos are at a friend's house, or just because it's a time-honored comfort food for some of us?
Consider this article on the "probable" carcinogen glyphosate in Kellogg's cereals. Glyphosate is found in agri-giant Monsanto's weedkiller, RoundUp.
It's no secret that the chemical violence Monsanto engages in through continued use of its glyphosate is horrific; many people are aware that a research division of the World Health Organization (WHO) declared the ingredient as "probably carcinogenic to humans." Even more recently, Professor Christopher Portier, who was involved in the aforementioned finding, said that he has "no doubt" that glyphosate causes cancer, destroys healthy cells and leads to genetic problems. It's "definitely genotoxic," he says.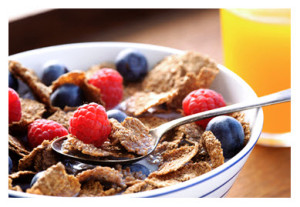 Go. Read. Please.
Hidden Costs?
Last but not least, in The True Price of Food, Spiegel International describes a useful method of illustrating environmental costs incurred in food production. While it's obvious that the "price" for what we eat is a function of supply and demand, governmental subsidies, transportation and so on, we are short-sighted in ignoring the toll on natural resources:
… the [food] prices do not include contributions made by nature… such things as the use of clean water or fertile farmland. Harmful chemicals, gases or polluting particles emitted during production are likewise not factored into the price, neither for producers nor consumers.
Using the lens of commercialism to drive home the message, revised food price calculations convey cost to the environment in terms of dollars and cents, i.e. what we would be paying if in fact we could value natural resources in this way.
How We Value What We Value
It's worth mentioning that environmental activist George Monbiot takes exception to this approach, and yet it raises key issues in a framework that most of us can easily understand, putting dollar figures on environmental damage — taking into account deforestation, pollutants to air, land, and water, greenhouse gas emissions and more. Proponents of this approach point out:
… the aim is the promotion of a new way of thinking that will ultimately result in more sustainable production… In some cases… reliance on natural resources can be significantly reduced by returning to traditional, more sustainable production methods. Unilever, for example, trained 400,000 tea farmers in various countries to spread tea-plant clippings on their fields. The method saves both fertilizer and money.
I have mentioned the Spiegel International site in other posts — it's an excellent resource — and I urge you to visit often.
Go. Read. Please.
Ignorance Is Not Bliss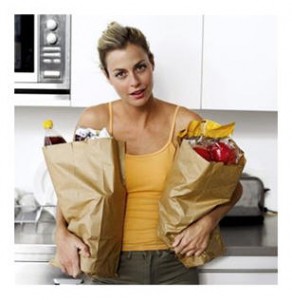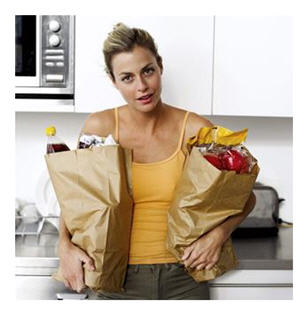 I have often thought about the years that I routinely fed my children whatever appeared on supermarket shelves along with fresher items when I had the time and budget to pick them up. I consider myself an intelligent woman, and naturally I wanted to do the best that I could for my family. However, as a single mother working long hours, time was always a significant constraint, with budget a close second. While it would have required running to three or four separate stores to complete my shopping at the best price (and with the most organic / non-additive foods I could find), I was unaware until a few years ago how easily this could have been done — with just a little focused planning.
This is, in fact, how I shop now. But I am able to do so largely because of where I live, with access to a variety of markets in close proximity. Access, as I have written before, is essential.
But even in the writing on healthy eating that I have done over these past years, I haven't considered the environmental impacts of my own consumer behavior.
Buy local whenever possible? Sure. Pay attention to my carbon footprint? That, too. Seek non-GMO food products? Absolutely. But here again, my thought was about the health of my family, and it stopped there.
Ignorance is not bliss, ignorance is not an excuse, ignorance — when so much information is available — is nonetheless foolish.
Information, Education, Vigilance… Reality Check!
If you're anything like me, you wouldn't deliberately harm the environment. Moreover, if you eat animal products (which I do), you may have intentionally reduced your reliance on them (as I have). And, you may go out of your way to purchase cage-free eggs, free-range chicken, and nothing "factory farmed" as far as you can tell. Yes, there are cost implications; you may do without other things to do "right" in ways that feel important.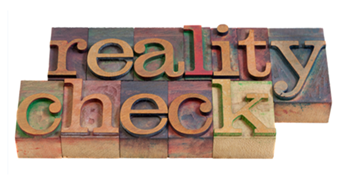 But also if you're like me, you're pretty tired of the constantly contradictory stream of what's good for us this week when it comes to OTC meds and vitamins and foods. We've grown somewhat numb in the onslaught of information.
What else?
You may not think too much about the safety of what's delivered to your supermarket shelves. From the canned goods to the produce aisles, you're making assumptions that you're harming nothing, and what you are consuming is reasonably safe.
You may also be thinking: Hey! Reality check! We're stressed in our daily lives, we're overwhelmed with worries from the global to the local, and we're just trying to make it through the day.
I get it. I hear you. I live by my reality check, too. But it's irresponsible and short-sighted to ignore the toll our choices take on the environment that sustains us, and it's in our own self-interest to open our eyes.
At the Very Least? Read.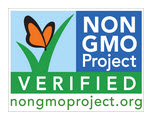 We can learn to pay more attention to labels. We can make more informed choices. We tell ourselves we do the best we can with what we have and where we are, and I know that's true.
But we can do better. Even a modest change is positive change.
I'm trying to open my own eyes to small steps I can take in my daily decision-making and consumer behavior that come from a place of knowledge — including a longer term view toward the health of our environment. And on that last point, I hope to bring some easy tips on how to be kinder to the environment in coming weeks, leading up to Earth Day on April 22.
I strongly recommend these articles, and I welcome discussion on these topics. In the meantime, I am interested to know:
Have you altered your food purchasing and consumption habits in recent years? Why?
Have you reduced the amount of animal products and if so, why?
Do your clean eating habits take the environment into account?
If you had more information on the environmental costs of your food consumption, would you alter your eating habits?
How much is budget and / or time (convenience) a factor in your food purchase decisions?
Learn more about the Non-GMO Project and the Non-GMO Project Verified Seal.
Direct links to the three articles mentioned and a fourth on RoundUp:
You May Also Enjoy