I'm sprinkling cinnamon on my bran muffin, on my whole grain toast, and occasionally, in my organic yogurt. The resident comedian eating his soft boiled eggs is sitting across from me. With a smirk on his face.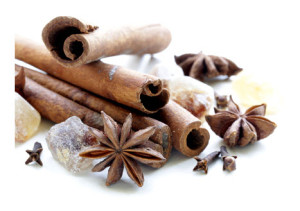 "What's with the cinnamon lately?" he asks, as I'm rubbing the stain off my fingertips.
"It's good for me," I say. "Healthy."
When he asks how, I explain that I read it somewhere, though I can't recall the source and when he presses, I also can't remember exactly what it's supposed to be good for.
If it's memory, I'm cooked.
Still, I retain the fact that it is… and I insist. But there's a caveat: Next month or next week, I could read precisely the opposite. Aren't we always receiving conflicting messages as to what we should and shouldn't eat?
All the News That's Fit to… Eat?
A recent infographic in The New York Times makes this case clearly. And, I might add, in an amusing fashion, covering everything from coffee to salt and red wine to nectarines in a hodge-podge of contradictory recommendations.
Like most of us, I pay attention when I bump into what I hope is useful health information. I also take it with a grain of you know what. I am allergic to magical thinking, especially when it comes to my health. Moreover, there's too much backtracking to do anything but keep a semi-skeptical stance!
So I try to stick to common sense rules, a budget I can manage, and the realities of time constraints. I suppose I'm more likely to perk up when I hear something that suits me. (Hello my darlings… coffee and dark chocolate…)
Also like most of us, I have an incomplete understanding of what is good for me, though I can judge by how I feel while not imposing a regime that makes life miserable.
For example, I like cinnamon. If it is potentially good for me, why wouldn't I add it to foods where it dials up the flavor a notch? I also like cloves – especially in tea. Why wouldn't I enjoy this spice, too, if it offers an indication of health benefits?
Which is Worse – Confusion or Ignorance?
I struggle to decide which is worse – confusion or ignorance (and they certainly overlap). And as The Times infographic explains (attesting to our public confusion):
If it's Tuesday, then the fountain of youth can be found in apples, optimism, red wine and possibly avoirdupois. If it's Wednesday, you're better off being crabby and skipping vitamins.
So what's a health-conscious consumer to do? Take our best shot? Believe the good press about fish, nuts, legumes – or for that matter, red wine, chocolate and pomegranate – at least until new evidence tells us otherwise?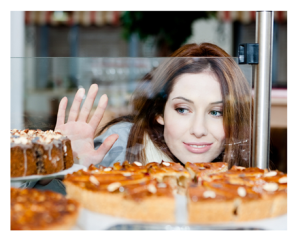 And if the health experts or powers that be come back years from now and change their minds? If we discover that what we've been "fed" by the media is little more than myth?
All the more reason to pay attention to how we feel, and temper that with taking pleasure in what we eat. Yes, in moderation.
Spicy!
Incidentally, I looked up the health benefits of cinnamon and found they are numerous. As for the tiny clove with its pungent and aromatic fragrance, I was surprised and pleased to read about its health benefits.
As usual, more studies should be done, but as long as I'm not stuck on these seductive spices in the form of sticky buns and heavy pastries, where's the harm? Besides, I am fortunate in shopping at a fantastic marketplace where everything is high quality, low-cost and non-GMO. I don't see the down side. Do you?
How closely do you follow health news and recommendations relative to your diet?
Do you jump on every trend pertaining to vitamins or nutrients?
Do you listen to your body when it tells you what it needs?
You May Also Enjoy

Below is "old code"
TEST linking below
3rd test, new widget.