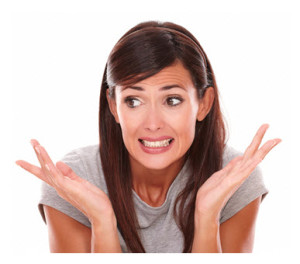 Ah, those Best Laid Plans. Every parent knows how easily a well-architected schedule goes awry. So do the rest of us who are juggling a little of this, a lot of that, and a set of holiday items they're running behind on.
Care to add a rather jam-packed physical therapy schedule, and running late to see the World's Nicest Physical Therapist, and let her know the last maneuver she managed has had phenomenal results?
Say hello to rushing to make it to an appointment on time and… Thwack! Aieeee! Noooooooo!!!
Broken toe!
(Aforementioned physical therapist, upon presenting a cold pack for the toe when you hobble in, raises her eyebrows and says: "Really? REALLY???" (That's a direct quote.))
My best laid plans for today, including writing, researching, and scoping out a few Xmas tree options from the comfort of my car (with heating pad)… scratched. (Shall we find a Plan B? Plan C? More ice?)
Having weathered the trials and tribulations (and feeling of idiocy) of having broken toes before… I know I'll be saying adios to my best laid plans for next week as well…
The cleaning to be done? The tree to be purchased? Difficulty enough accomplishing those tasks, given a troublesome back, which is the reason I was on my way to PT? And the exercises that are helping, requiring that I distribute weight evenly on both legs?
Uh-huh.
Need proof?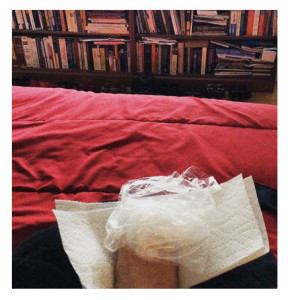 Right.
Right foot, that is. Second toe, throbbing in time to… Hello? Shall I launch into a refrain of Jingle Bells?
Don't we all know that accidents are more likely to happen in the home, not to mention when we're distracted, stressed, or sleep deprived?
All the more reason to take the time at the holidays to slow down, pay attention, get enough zzzz's, and watch the tootsies… please!
Care for a little interesting reading around the web?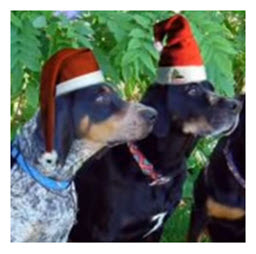 The good news? (There's always good news.) I do not type with my toes…
What are you up to this weekend? Holiday scrambling? Family time? Deep breath and a good book? Break any bones lately?
You May Also Enjoy