Good intentions
Every morning, with pluck and purpose, I resolve to GET THINGS DONE. All those cleaning and organizing tasks. The backbone of keeping the household infrastructure solid, not to mention behind-the-scenes parenting to guide my teens.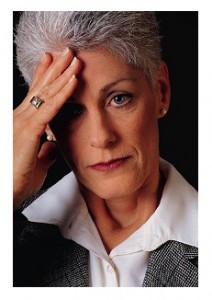 But my best laid plans are hijacked by writing, by kids, and the immediacy of both: the need to write when I first wake, and the slew of spontaneous requests that divide my day, and then that's that.
Perhaps my priorities require chiropractic realignment. Perhaps I'm living the typical life of the single parent. Perhaps I'm too accommodating. But my younger son worked hard this year. Soon he's off to a rigorous academic program, and I want him to enjoy his short break. So, when his social life insinuates itself into my afternoons and evenings, generally, I drop what I'm doing and put his needs first.
Which brings me back to good intentions.
I would like to accommodate my son graciously (success, some of the time). And, I want organized surroundings – more pleasant for my kids, and more productive for me. (No success there, whatsoever.) 

The best laid plans
Don't we all carry an image of what love, family, home, and career should be?
We cling to our illusions even if the reality isn't what we anticipated. How could it be? We're clueless when we first enter the work world, when we start out in marriage, when we become parents. Fatigue, money issues, boredom, conflicting logistics – none of this is what we signed up for.
Marriage is harder than we realize. Babies own our hearts and jostle our beliefs. As children grow, we come to understand that parenting is sloppy, demanding, exhausting. Couples often grow apart. Some dig in and make it work. Others don't, for a variety of reasons. Some of us find ourselves parenting alone, though single parenthood was certainly not our intention. Daily life is a constant flood; we hold a finger in the dike, for months, or years, wondering when something will change.
Those best laid plans? They've been laid to rest.

Priorities

I rise early. My energy is limited. When my son wakes, we often have a long list of errands to take care of – for him. The hours will disappear, and when we return, no amount of coffee will prop me up to tend to the day's attempts at order.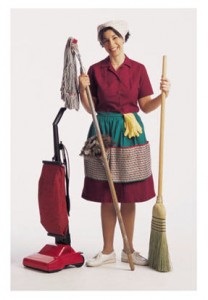 Are my priorities out of whack? Do I stop writing? Searching on job boards? Putting parenting first? Should I literally get my house in order before all else?
I am used to "whatever it takes" to get through the days (and years), to managed chaos as a lifestyle, though I can think of plenty others I'd prefer! I am used to mess, though it feels like a stranglehold and worse – a mockery of a life I once lived when there were fewer worries and a different sense of time – not clocking time, not counting down. Savoring.
Managed chaos
There is beauty in this chaos and I know that. Books and art. Warm memories. It is a fine mess, but nonetheless an overwhelming one. I stubbornly believe that I can make order here, someday, knowing my intentions have been in the right place, but I am unable to realize them.
My home is a metaphor for good intentions, for everything unrealized, and perhaps that is what oppresses me.
What use are good intentions if we cannot execute?
At what point are intentions irrelevant?
For some of us, is managed chaos as good as it gets?
I try to look on the bright side: I still wake with the desire to get things done, envisioning a simpler life. I know I have provided a constant parental presence. When my son is away, maybe I'll make that dent. And then another, and another. Because I don't want my children to recall quite so much of the real life mess that has inundated the best laid plans. I'd like them to believe that they can do better.
That means I need to do better, even when plans go awry.