"I don't really like turkey… that much," my son says.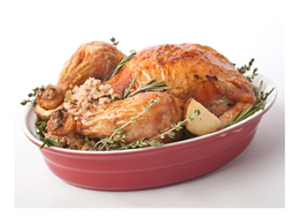 Great, I think. Now he tells me… How many years have I prepared the traditional Thanksgiving menu? And I'm guessing "that much" was his qualifier, to be polite.
Not only do many of us have vegan friends or family that don't care for the standard holiday fare, but some — apparently like my son — would prefer a little variation to the conventional holiday menu.
So maybe it's time they got just that.
I'm guessing many of you have your grocery shopping finished, and other preparations well underway. However, if you're still in the throes of last minute consideration, here are a few alternatives to the usual annual items and some scrumptious sounding recipes on the web.
Not crazy about turkey but a fan of other fowl and veggies? Try this easy, affordable, organic Pressure Cooker Coq au Vin.
Yes, that's my recipe, and instead of turkey, that's going to be this year's main course around here. It's easy, it's healthy, it's seasonal, it's affordable, and it's good!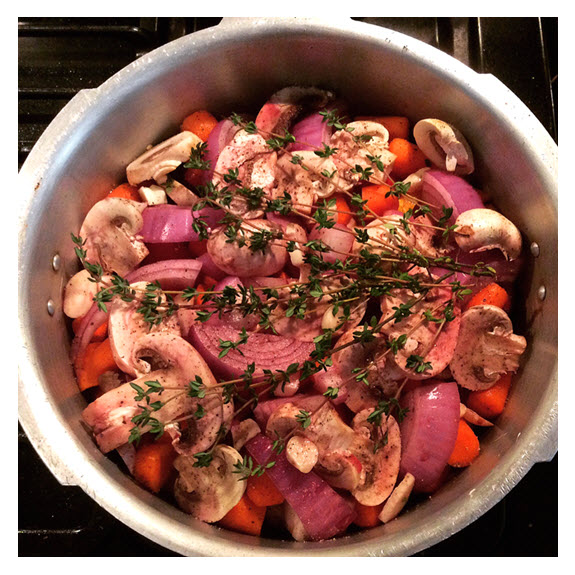 The New York Times Menu Planner features recipes I would happily try anytime, and while I'm not vegetarian, many of the dishes I'm drawn to in their selection are. For example, I find myself licking my lips over these Roasted Veggie Tarts. (Go look. They're gorgeous!)
How many of us have pushed ourselves away from the holiday table and thought, "I would've been happy just with these sides and a salad?"
Bon Appetit's Thanksgiving sides provide more than a little "food" for thought. Check the slides of sides and like me, you may have a few ideas for a quick run to the market you hadn't planned on.
Here's another option — a hearty soup to start or even as your main course. I love homemade potato leek soup with a dollop of light sour cream. Or, French onion soup topped with a thick slice of grainy bread and a layer of gruyere… delicious.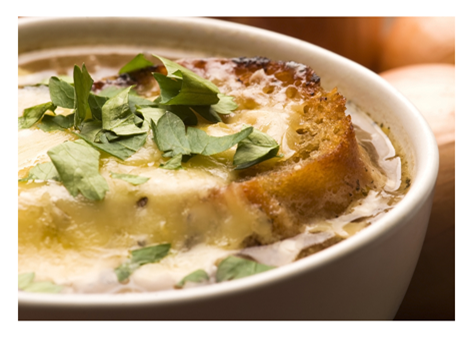 Now, my French onion soup doesn't look quite that polished, but it's absolutely delicious and again, easy to make.  I also prefer a less formal setting and menu (in my real life), and there's something wonderfully comforting about soup and the conversation that follows.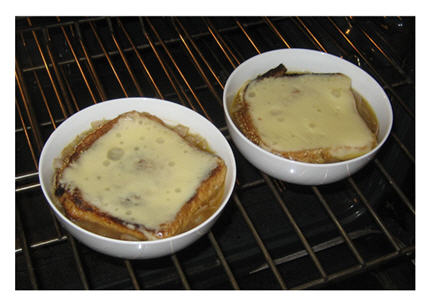 If you have any room left after a serious soup, how about veggies of all sorts in seasonal colors? I'm a fan of cooking light (I feel so much better, don't you?) — beans, broccoli, peas, butternut squash, roasted or sauteed bell peppers with onions and mushrooms — these can all be prepared a variety of ways and quickly, followed by salad and a light dessert.
Speaking of salads… As a lover of dark leafy salads — kale, spinach, romaine — just add dried cranberries, toasted walnuts, cubes of oven roasted sweet potatoes, red onion… The result is a pleasure for the eye and a plateful of palate-pleasing healthy heaven, besides.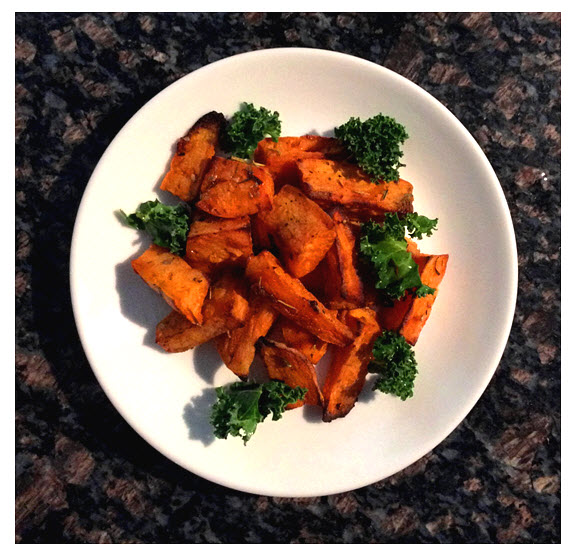 Those sweet potato fries above, garnished with kale?
Just use smaller bits of potato and throw them into a serving bowl with a much larger leafy salad.
To top off the meal, I'm tempted by this Autumn Quinoa Dessert you'll find at The Times.
The point is clear: As wedded to traditional holiday foods as we may be, it's the people around our table — and giving thanks — that we really care about. If our loved ones prefer we change it up, doing exactly that is easy as, well… pie…
And speaking of pie, it occurs to me that I need to dash out for pecans. Quinoa aside, it wouldn't be Thanksgiving (to me) without those nutty nuggets of pure pecan pleasure. And no… They're not even remotely on my 'healthy eating' list, but oh, they sure are good. And after months of resolve to stick to my non-diet diet, which is all about eating my favorite (healthy) foods as a matter of lifestyle, I don't feel even an ounce of guilt when it comes to a holiday dessert.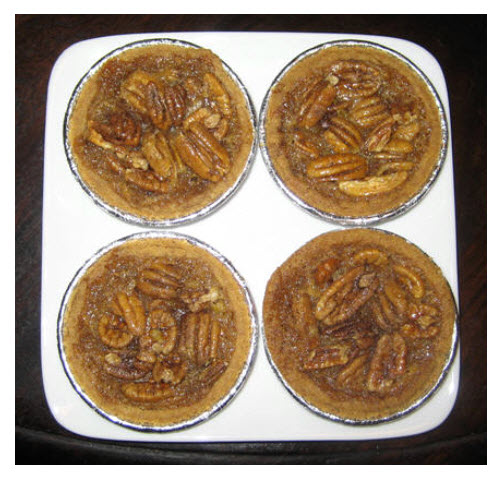 Now about the dire, dreaded, calamitous creep of 15 extra pounds that had insinuated themselves onto my hips (and everywhere else) over the course of nearly two years…
Gone. So like I said, for yours truly, no guilt over something gooey and sweet to complete a good meal.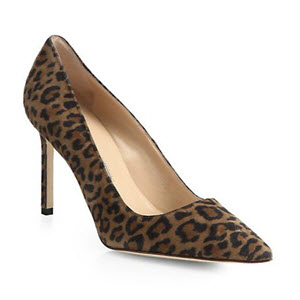 Naturally, menu recommendations are best served with a side of stilettos. Around here, anyway. And may I admit to my fondness for the classic Manolo Blahnik BB pump?
I am yet to own a Manolos (but I've slipped my little feet into them more than once), but these leopard beauties are a very reasonable 90mm (3.5″) height, would coordinate impeccably with French onion soup (and pecan pie), and even if they didn't, a girl can dream…
Any menu deviations from the norm this year? If you have dietary restrictions, are you finding creative solutions — whether you're the guest or hosting others? Your favorite recipe sources?
Manolos at Saks Fifth Avenue, here. Nope. No remuneration for yours truly if you click, but you will enjoy a peruse through the shoes, as do I.
You May Also Enjoy