I always insist that I don't diet. And I don't, as a general rule, because diets don't work! But I do have times when I need to reset my eating discipline. And my trigger TTJ Syndrome – Too Tight Jeans – which always makes me feel miserable.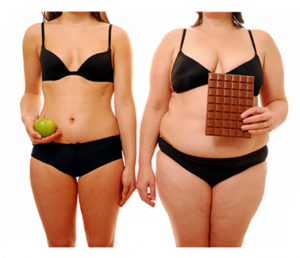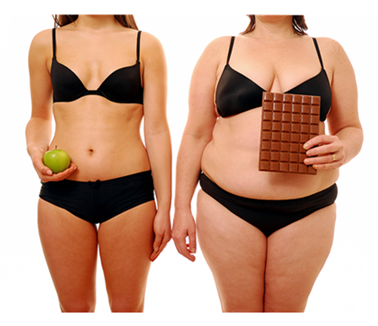 And that typically follows a lapse in eating and exercising that is explainable… but not excusable. You know. Winter, stress, too much to do and too little time.
The problem of putting on three or four pounds is hardly a dilemma of gargantuan proportions, unless of course you let it go until you are approaching dimensions you'd rather not discuss. Those four pounds? It's astonishing how rapidly they can double, then triple. And the longer it goes on, the harder it is to contain the damage.
Comfortable in Your Body = Self-Esteem?
Like many of us, I'm an emotional eater, and I can't always predict when I'm likely to surrender my resolve. What I can predict is this: If I don't feel comfortable in my body, I don't feel comfortable, period. My self-esteem drops a notch, my self-confidence plummets, and while none of this is about a number on the scale, it is about feeling like myself, part of which involves fitting my favorite clothes.
The challenge is to regain and retain discipline without imposing a regimen that is unduly extreme, unrealistic, and unsustainable or I become the poster girl for ITLW – Impossible To Live With – and feeling as though I'm starving. We all know what that can mean – susceptible to a pattern of yo-yo dieting.
How to Lose Weight Without Losing Your Mind
When it comes to how to lose weight without losing your mind, I could write a book. Over the years I've been on any number of "diets" and they always resulted in putting on pounds rather than taking them off. Only when I learned to eat in a healthy, measured fashion did I find success – and that means not going hungry, consuming smartly, exercising rationally, and losing weight slowly.
And here I am, as a soggy Spring arrives at last, tip-toeing my way into familiar healthy routines after a period of compromised sleep and therefore more food than I need to sustain my size. Now it's time to address the consequences.
Candy Holidays? Chocolate Attack?
Early this week, struck by a Reeses crisis, I foraged for anything chocolate that I could find. A few Hershey's kisses in the pantry did the trick, but 48 hours later (and sleep deprived), I was craving, craving, craving and couldn't concentrate.
Insert here-we-go-again sigh _____________, particularly pitiful when the dreaded Candy Holidays are upon us.
With an exceptionally adult approach, I made a quick trip to the store so I could prepare a handful of healthy meals and snacks ahead of time. In 45 minutes I had enough brown rice, quinoa, and chicken to last for three days, along with a large container of chopped fresh fruit that I could garnish with yogurt.
By providing myself texture, color and sweetness to stave off the desire for comfort foods in excess, I no longer felt deprived. In fact, I ate and felt great!
Motivational Helpers for Dieting
Other healthy helpers when it comes to maintaining dietary discipline?
It's certainly not rocket science. I kick myself out of the house and move my derrière. When I lose the habit it takes an enormous effort to get back out there and walk, but once I do, the endorphins are fantastic!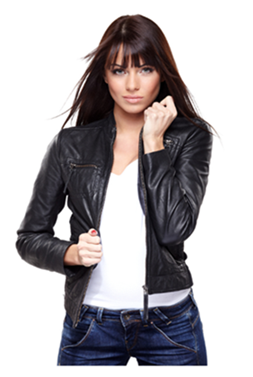 I also believe we are what we eat, so if I want to remain healthy, energetic, and fit, I shouldn't fuel my tank with poor quality ingredients.
Another trick? I used to put pictures on my fridge to remind myself of the ultimate goal – a trimmer self, or possibly a "look" I wanted that required absolute respect for my body. And that respect is regardless of stress, schedule, or sleep deprivation that encourages overeating. (And we will not speak of the ways in which metabolism changes as we get older…)
These days, I won't actually tape up a page from Elle or Vogue, but I will keep a magazine nearby as extra motivation.
The Dark Chocolate Diet
Here's a tip that may sound counterintuitive, but it works for me most of the time.
On little sleep and mucho stress, I crave chocolate. So I try to keep a small stash of the dark stuff in my fridge for precisely that reason. Just knowing it's there makes me feel better. And I buy good dark chocolate, so if I indulge, it truly satisfies.
This is a case of wanting it – and having it – in moderation, and usually a small square or two is sufficient. It's when I rid the house of everything I consider a treat that the yearning builds up, and just may propel me to the nearest convenience store for too much of what I don't need.
For now, I'm CMLS – Counting My Lucky Stars – I passed up the Easter displays when I was picking up produce last evening. A Belgian chocolate bar in the veggie drawer? That's a yes. But no bunnies, no chicks, no cream-filled eggs…
You May Also Enjoy