I've been caught up in the proverbial race these past weeks – the rat race, that is.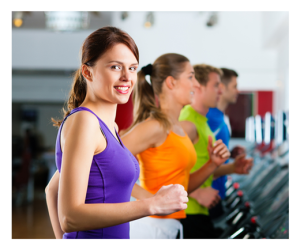 I've been on a hectic schedule – running, running, running through the days, without ever leaving my home. In fact, on the phone to a friend I just said: "I haven't left the house in… eight days!"
I'm used to running. I'm used to the whirlwind, the scramble, the scurry, the balls up in the air as you realize you need to add more to the juggle and can't stop yet; at least not in the immediate future.
I'm not saying it's a good thing – there's a fine line between determination and stubbornly attempting to do the impossible. Besides, when I picture such frenzied activity, I also imagine the human hamster trapped on the wheel, dying to get off.
Running in Place… Advancing When It May Look Otherwise
But running in place doesn't always mean you're not advancing. In fact, you may be making progress toward a specific goal, even if you feel as if you're stalled. Aren't we all stalled from time to time?
Moreover, running in place may indeed involve achievement. After all, we run on treadmills and rack up the miles toward a fitter, healthier self. We exercise in place in our bedrooms and dens, bending and twisting, lifting small weights or large, doing pull-ups on a bar attached to a threshold.
We run in place – productively – when we're huddled over the books (and screens) studying for an exam, or prepping for a job interview, or working on a project. We're running, running, running – perhaps even a bit breathlessly – as we close in on an intellectual achievement – learning new skills, mastering a new language, sharpening our pencil's capacity to turn the textured page into a drawing.
Attitude in a Competitive Race
I'm the first to admit that I'm a competitive woman, but only under certain circumstances, and those circumstances are about me doing my best work. Give me a challenge, and if I believe I have the skills (and I'm working toward an objective I like), and I pull out all the stops. I juggle whatever balls are required, and take great satisfaction in getting the job done.
This is about attitude – my attitude, and maybe yours. If I picture the hamster wheel, I feel like a trapped animal. If I imagine myself on the treadmill (in a good way), or burning the midnight oil in place, even if I'm juggling those balls and not leaving my home for eight days – in the pursuit of a goal in which I can see progress, then running in place is still running the race.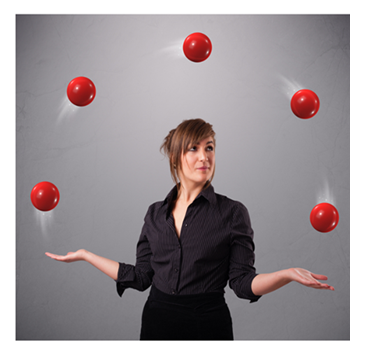 On that note, and cheerfully continuing toward the finish line in a major project, I leave you with some words (below) you might enjoy – on work, on success, on attitude, and… a bit of exercise. As I brew more java, I just may allow my mind to wander to thoughts of next week, taking a breath from the recent schedule, paging through my stacks of Elle and Bazaar and the weekend's Sunday Review…
Wishful thinking?
Perhaps.
But isn't wishful thinking more advancement in place – in its own way? Whatever the objective, don't we have to imagine it in order to accomplish it?
Color, Color, Color – as Good as Caffeine
An additional "attitudinal" mention: As color was so energizing a few days back, today I've gone with a jolt of cobalt blue in a shawl. It's chilly, the wrap is very warm, and the jewel tone is magnificent. I feel vibrant and focused, even on an admittedly small measure of sleep. On the mention of color, may I also give a little nod to the kind folks who invited me to write a little and play here.
Incidentally, as soon as I can peel myself away from laptop, Mr. Coffee, and that white whirlwind of carefully constructed notes that surround me, I'll be back out in the sunshine – not running, but walking, walking, walking. And not in place!
You May Also Enjoy