Am I crazy? Not in the least.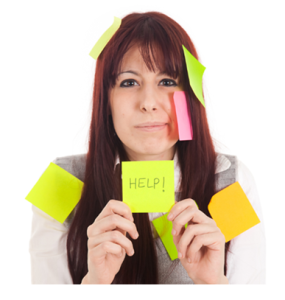 Crazed? On occasion.
This morning I wouldn't say I was crazed, but crazy busy?
Certainly.
I was simultaneously updating six files, checking two email systems, and engaging in conversation in three time zones… thanks to Skype. I've been merrily moving along just fine, sticky notes at the ready (and two computers if required). The rest of the day looks to be more of the same.
What helps?
Carefully placed reminders and checklists, sure. Coffee, at least as much. The long, hot shower a few hours ago, no doubt. The delight of snow flurries outside my window, yes.
But the real something extra?
One fabulous color!
Dress Well in Your Home Office
You know I believe in the power of dressing well – professionally – even when you work in a home office. Do I follow my own guidelines all the time?
Um… no.
And you know you've been wearing too much black when your client comments on it in a meeting, however nicely. So for an extra energizing day, I dressed properly and added a jewel tone and a big smile.
Let me tell you – it's a winner. I'm zipping along (and zipping through this rapid hello), happy to share my flurry of activity (to accompany the snowflakes).
Bright Color to Energize Your Multi-Tasking
Not convinced? Want proof? Think I'm incapable of slipping into a brilliant burst of color?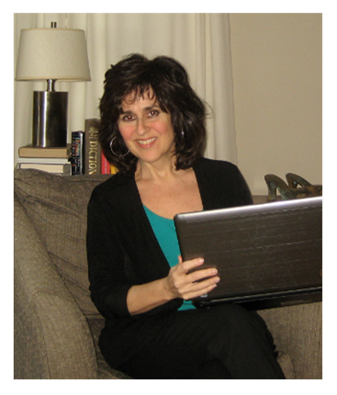 Okay… I admit to black jeans and a black jacket, but the deep blue-green tone around the face does wonders. Moreover, my mood is uplifted enormously by this heavenly hue. May I share more of my jeans and color stories with you, here?
Meanwhile, I need a refill on the cuppa Joe, and the other side of the world is calling. (Ever have those days? Those weeks? To be truthful, I'm having fun… )
Your Multi-Tasking Tricks?
I'm curious to know how you manage your multi-tasking, especially when juggling spouses, partners, kids, the office (home or not)… and digging a path through the snow so you can take out the dog.
What helps you multitask effectively but without being crazed?
Do you thrive on the the last lap to the finish line of an exciting project?
What's your work style when it comes to meeting an ambitious schedule?
For me, when I'm collaborating with a terrific team (and I am), enjoying the "product" as it comes to life (and I am), this sort of adrenaline is energizing. So bring on a fourth time zone – and another pot of coffee.
Perhaps a touch of fuchsia tomorrow?
You May Also Enjoy