Where's the line between healthy, productive imagination – envisioning our possible futures – and wishful thinking? Is one better than the other? Are they really different?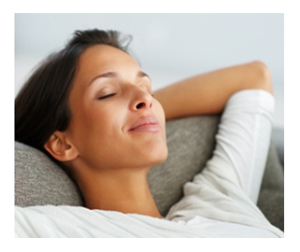 Who doesn't take solace in a little wild daydreaming now and then?
Oh, those pleasurable "what ifs" that suspend gritty reality and allow us to picture something other than the dinged 2005 Civic, the overrun backyard, or for that matter the dullard for a lover or the empty bed, agreeably replaced instead by the hottie of your choice who brews you coffee in the morning.
How far-fetched are such flights of fancy?
According to a delightful article in The New York Times, daydreaming can be harmful or helpful, and ranges from the patently peculiar to the singularly sensational.
Why not imagine you'll win the lottery, and all the adventures that open up with big bucks? Why not envision yourself as hanging with George Clooney as if that's the most natural thing in the world?
Dealing in Daydreaming
Isn't daydreaming permission for the mind to meander? Doesn't it spark good feelings, relaxation, and necessary distraction?
Apparently, the real drama in daydreaming is that it's gotten a bad rap, and it's gotten a bad rap because we're doing it all wrong. Jon Methven explains in the Times:
Because of widespread misuse, daydreaming has achieved the rank stigma of slothful procrastination…

But when used correctly… it can reduce stress, improve productivity and ensure that you stop being a miserable jerk the rest of the day.
Then again, it's a matter of when and where, not to mention degree, isn't it?
As Mr. Methven points out, daydreaming in the car while on the road is a bad idea. (The source of those dings on the Civic?) Daydreaming about writing a brilliant "something" and getting paid enough to cover the bills? Not only is there no harm in it, I suggest it's nourishment in the Stay Calm and Carry On department, inspiration when confronted with the blank page, and motivation when the dreary bank balance sends you crawling to the pantry to scavenge for chips.
So which would that be – healthy or unhealthy? Daydreaming or wishful thinking?
The Benefits of Wishful Thinking
I put wishful thinking into a slightly different category. It includes scenarios that are "out there," yet tied to a germ of reality. That distinction qualifies canoeing (and canoodling?) with Clooney as a daydream, and brilliant writing (that pays) as wishful thinking.
Inventing a mechanism to clean my gutters without scaling a rickety ladder or calling the handyman? Daydream.
My college-aged sons causing me zero worry and consequently no additional gray hair? Blissful relationships with myself and others? Wishful thinking.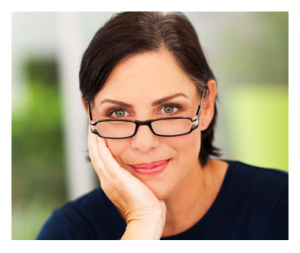 So where do wishful thinking and daydreaming meet? Are both more positive than we realize, the former to give teeth to quasi-reality-based desires, and the latter to offer us mental recreation?
Writing this, I recognize that I rarely engage in daydreaming, though I indulge in wishful thinking from time to time – when stuck in traffic (and others are daydreaming), when staring at the ceiling (wishing I could sleep), when the mind's playful and pragmatic sides are in cahoots, leading me toward opportunity – and action.
Imagine It, Achieve It
While I wouldn't say that everything we dream up is ultimately achievable, if we don't imagine what we might want, isn't that condemning ourselves to a more constrained life?
I'd say the wide spectrum of options offered by dreaming and wishing is a good thing, wouldn't you?
So why is it that so many of us stop daydreaming of who we want to become or some imaginary lifestyle? Do we lose confidence in ourselves? Do we feel foolish or silly? Do we run out of steam? Do we grow too busy, too "adult," too serious?
Whether we permit ourselves daydreaming, wishful thinking, or a bit of both bumping up against each other amiably, I realize I need more of each on a regular basis – daydreaming for its playfulness, and wishful thinking for motivation.
Either way, don't many of our sweetest moments start with the spark of life re-imagined?
You May Also Enjoy