It seemed simple enough. Great grades, well-rounded, likable.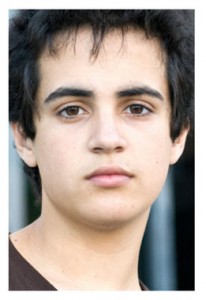 My son's list of extracurricular activities included one team sport for a number of years, involvement in the arts, unique special interests, and a consistent willingness to help others. Garnering an honor or two with these attributes shouldn't be an issue, right?
And yet last week, while filling out a grid intended to summarize my son's high school accomplishments (to assist with college applications), he was hard-pressed to complete the section on Leadership. My son doesn't "slot" neatly into categories, like many of us, in a culture that is hell-bent on one-dimensional classifications.
Redefining leadership
Is the designation of "leader" a matter of the title? The loudness of the voice or its clarity? The number who hear its message?
How do we define leadership for ourselves, and for our children? I'm not talking about the attributes that form a good leader – but the role of leader? Why do we consider it superior to being, say… a diplomatic team member? Or perhaps a talented individual contributor?
If everyone was a leader, who would follow? And if there weren't independent spirits (driven to pursue their passions and thus fill our world with their scholarly, scientific, and creative output), where would we be then?
Where are we as a culture without musicians, film makers, inventors, poets?
Is this not leadership of a different sort? If not, what should we call it?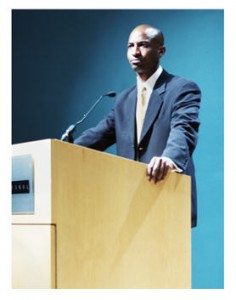 Leadership is typically defined in the context of politics or business in our culture. Its definition includes words like "guidance, supervision, establishing direction."
When I look up the word "guidance," it refers to leading, and also to providing counsel. Counsel begins to take us in a new direction – the gray area of interpersonal skills, and qualities like empathy.
Should "leadership" be applied more liberally to a broader range of activities, and interpreted in a more fluid context less tied to style but no less powerful in its reach? And what about moral leadership – so vital to the quality of our lives and our future?
Redefining leadership – beyond politics, beyond business
We are a culture that applauds our "take charge" individuals, that gives high marks to the role of leader, particularly when you carry the title of Captain of the football team or President of the Photography Club, not to mention, as adults, wanting to wear the mantel of Director, Vice-President, President, CEO.
We encourage our kids to do more than excel at participation. We push them to "run the show," to compete for the titles. Even looking at the college application process (and long before, the options that arise to propel our kids through the system towards greater opportunity) – there's always a section on "leadership," just as there is a section on awards and honors.
What about those individuals – of any age – who accomplish outside the binary interpretation of leaders and followers (implying winners and losers)? What about distinctions – and standing out in the crowd – through qualities of interpersonal skill, artistic accomplishment,  independent thought and spirit – rather than traditional roles of leadership?
How do we reinterpret and expand the notion of leadership?
Society's contributors by any other name
Why do we view leadership through such a narrow lens?
Are leaders to be rewarded over free thinkers, creative contributors, great team players?
If you motivate and encourage, are you not a leader?
If you have unique talents that enrich and inspire, are you not a leader?
Is this a different sort of leadership, or something else?
Shouldn't distinguishing oneself be as valued as the traditional laurels of "running something?"
Is our definition of leadership "off?"
Do you stand out in a crowd quietly?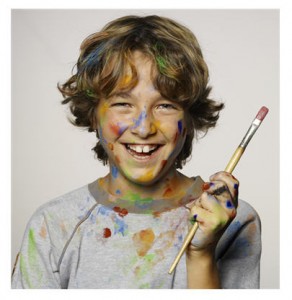 One of my sons falls into the traditional mode of "leader." He always has. He's outgoing and a born communicator. He naturally motivates, takes charge, takes on challenge, solves problems, persuades others to follow his lead, and gets things done.
My younger son is not a leader in the conventional sense, yet he draws people to him, quietly, through his creativity, his wicked sense of humor, his willingness to help when he sees someone who needs it. He never toots his own horn; he doesn't think that way. He distinguishes himself routinely – but as a team player or individual contributor. He isn't about "running the show;" he is about pursuing what he excels at, quite naturally.
Eventually, we "spun" his non-standard accomplishments into a take charge mode. Sufficient for the form, anyway. Yet we both saw, as he was filling out a standardized grid to summarize his high school career, his accomplishments simply didn't fit neatly. And it occurred to me that this teenager of considerable distinction is, and always has been, hard to categorize. And this becomes more problematic as time goes on, in a culture that sizes up its citizens, slaps on a single label, and moves on to the next in line.
Individual freedoms, the value of the individual
Here's my concern, in a nutshell.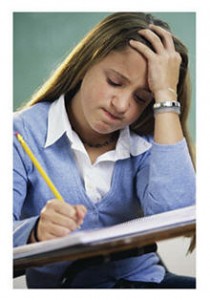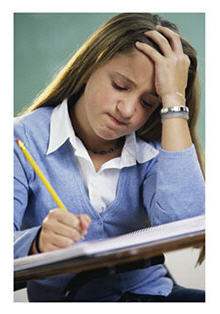 For a country that purports to value the individual, independent spirit, and speaks to pursuing our passions, we don't put our money where our societal mouth is. We have no rewarding of qualities of distinction, rather than titles of so-called accomplishment. We have no infrastructure to support those ideals – beyond the traditional role of "leader," and perhaps "entrepreneur" – but only if monetary success follows.
Our educational system does not accommodate qualities of character; are there "outstanding achievement awards" for what a kid has taught himself against all odds? For thriving despite an abusive home? For stepping in and mentoring classmates without being asked? For seeking out a means to study music when there is no money to do so, and then developing his talent? For creating short films to rally his friends around laughter?
Yes, attentive and talented teachers do recognize children who need or want something more. They nurture those children, while they can, as best they can. As for our individual (non-categorizable) kids, as they move into adolescence and adulthood, how do we tag them for distinction, so they can move through the system with some degree of opportunity?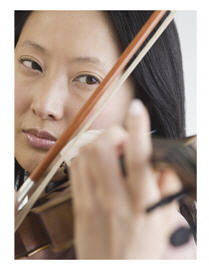 How do we – at the very least – not let them fall through the cracks, or give up their dreams?
Musicians, painters, writers, dancers – are they not essential to our sensory and spiritual enrichment? Do they not hold up the social mirror, if not the moral compass of a society? Do we irrevocably handicap these vital sources of cultural richness because they don't "fit" into employment structures, and thus have little to no access to financial stability, to health care, or to other social benefits like insurance?
Our collective cultural soul

My morning musing has wandered far afield, admittedly. I know the life I lead as a freelance writer – not part of any "social safety net." It is a hard life.
I know my son's quality of character, and his many talents. They defy the one-note interpretation of leadership, the standard system of educational awards, and we'll need to be creative – together, as a team – in "marketing" him as he applies to colleges. And so my mind flows from an oversimplified form to its cultural assumptions and underpinnings, those embedded in our educational system, our crumbling employment structures, and our social systems that are, simply put, woefully insufficient.
I believe in the vitality of creative spirits and individual contribution, and I worry for the ability of our creative communities to survive.
I believe in the critical participation of team players, and I worry about the lack of reward and appreciation  that they receive.
I believe in the qualities of interpersonal relationship – compassion, generosity, empathy, honor, humor – that makes everything better in a frightening world. Men and women with these qualities often become good counselors, good clergy, good teachers, good parents, and "good employees," who just manage to get by.
I grieve the fact that we do not seem to speak of these qualities, much less articulate them as valuable, "and put our money where our mouth is."
I worry for our collective cultural soul, for both my sons, and for all our children.
Redefining success?
What does it take to succeed in today's world?
Do you know how you define success?
Is it compensated in a way that allows you to make a living?
Are you molding your child into the traditional role of "leader" whether she wants it or not?
Are you affirming the qualities that make you – or your children – whole, contributing, happy, whatever title may or may not fit?
My older son is a maverick, an independent spirit in his own way, and possesses traditional leadership skills which will likely bring him traditional success. My younger son is another story. I hope his creativity, his wit, his generosity of spirit will serve him well – and allow him to make a living.
So how do we rejuvenate the value of the individual, and devise an infrastructure that doesn't work against the creative spirit? One in which all our children can thrive, and not just those who are neatly slotted, tracked, and moved through a narrow system of success?
You May Also Enjoy