Call me a skeptic. Call me a cynic. Call me caught-up-in-my-own craziness, and closed-off to certain options.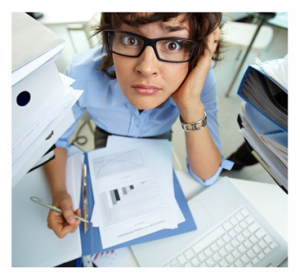 But here's the thing about mindfulness and our continuing scramble to get us some. Why don't we look at the bigger picture?
Sure, sure.
Sometimes I'm for slowing down, right? I'd say that's common sense. Sometimes I'm for speeding up, though that's only when I'm running behind. Mostly, I'm for a returning measure of rational human behavior for all of us – as in not living to work, of necessity.
As for something to ground us and encourage us to relax, I'm definitely in favor of that. Even if I'm terrible at doing nothing, wouldn't I be wise to attempt a little "non-doing" per the urging of the mindfulness biz, which is increasingly Big Biz?
A week ago, The New York Times quoted the "soon-to-be-billionaire" founder of Twitter, and his ability to leave his phone behind and take a walk, albeit brief, disconnected from technology. Consequently, he found himself more aware (and appreciative) of the city around him.
So far so good, right?
In "Mindfulness, Getting Its Share of Attention," we are informed that:
Everywhere lately, the here and now is the place to be.
No kidding.
The here and now.
Presence.
Yup. You know it. You believe in it. You want it.
Let the chanting begin. And yes, that is my cynicism singing its merry tune.
Not only do we have mindfulness reminders online (nonstop), mindfulness books (a-plenty), and mindfulness apps (to remind us to be mindful), but The Times article mentions mindfulness relaxation for the U.S. Marine Corps, meditation for Rupert Murdoch, and George Stephanopolis is getting into the act as well.
Oh, and let's not forget corporate America (and I don't mean Arianna Huffington extolling the virtues of sleep, which I put in an entirely different category I think of as "impossible sanity").
That said:
Nike, General Mills, Target and Aetna encourage employees to sit and do nothing, and with classes that show them how.
Sit and do nothing? Really?
We wouldn't need to schedule and practice "non-doing" if we weren't expected to work around-the-clock doing.
Allow me to repeat:
… if we weren't expected to work around-the-clock "doing."
Hello?
Am I missing something?
Apparently that's a yes.
Perhaps it's because I'm not sufficiently in the here and now.
You May Also Enjoy