Rain is streaming down the window panes. Less so than last night, but the morning sky remains an angry, bloated charcoal. The house sleeps, though I am awake. "It's Saturday," I remind myself, taking a deep breath. "I can do nothing."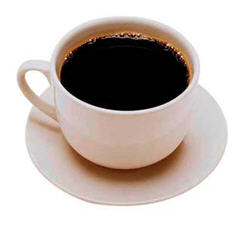 I sip my coffee. I listen to the quiet. I type an email to a friend; yesterday the storm knocked out my Internet connection. I have some catching up to do.
"No Internet yesterday," I say, "but it's Saturday, and I'm contemplating doing nothing all day."  I look at the words on the screen and stop. I change the sentence to read: "I'm contemplating doing nothing for half the day."
What's up with that?
In fact, I was considering not writing for a day. If I took a day off from this discipline, would that be so terrible? So rebellious? Is doing "nothing" that difficult, and what do I consider doing nothing? No physical activity? No cooking? No writing? No thinking? For those of us who are always producing, care taking, facilitating, planning – is doing nothing actually a significant feat in and of itself?
The art of doing nothing
When you say you're doing nothing, of course you're doing something. But we toss that phrase out carelessly to indicate that we're not actively working on something we notice or value. Whatever we may be doing – day dreaming, emptying our minds for a bit of relaxation, reading, watching television, soaking in a tub – even napping – it's not nothing.
Here's what we are not doing: exerting energy that drains us, chasing down items on our checklists, taking sustenance from accomplishment.
Doing nothing effectively is doing something
For me, doing nothing equates to unwinding. Doing nothing means not actively worrying about my children, about networking or researching, about writing or meeting commitments to others or myself.
And there are always commitments.
I'm quite skilled at doing nothing when I'm on vacation, preferably overseas where my surroundings are so different that the usual routine does not come into play. But I'm rarely on vacation, almost never overseas any longer, yet I recognize that if I could send my mind on a vacation somehow, some way – my nothing would be a very effective something.
A break. A serious break. A disconnect from what drives me, what pulls at me, what wears me down, what winds me up.
Your "nothing"
Do you throw the phrase "doing nothing" around?
How do you achieve a state of doing nothing that is something healthy?
What do you do when vacation is out of the question, but you need a mental break?
When you let things go, are you able to cut yourself some slack and not feel guilty?
How do you spend your Saturdays when you actually have a few hours to yourself?
Would that we could cease to equate a very human need for relaxation (and letting the mind wander) with all manner of pleasurable and productive pursuits – including much needed rest.
You May Also Enjoy