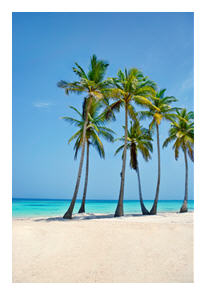 Miraculous.
May I say that again? Miraculous. My teenager came home from five days away – rested, smiling, and talking.
Okay. So it doesn't qualify as a miracle, but after several friction-filled weeks and a series of dreadful all-nighters just prior to Spring Break, I'm happy to report that the kid who walked through the door is one I recognize. No snapping. Less grunting. Not disappearing into his room. And all it took was a cheap-cheap trip to a Florida beach, with friends.
He wanted that break. And he needed it.
Everyone needs a little vacation

Who doesn't need a change from the routine, whatever that entails? Even if you adore your job, even if your family is the best part of the breath you take each morning – a little vacation from the day-to-day is an enforced emptying of the brain – its checklists and worries, the puzzle pieces of a jammed schedule, the daily dramas that wear you down.
Of course, vacations may wind up as a series of headaches when things don't go as planned, defying the very purpose of getting away. And when kids are involved? Planning – and doing – can seem like a nightmare. Or a pipe dream. Yet I have successfully traveled overseas with my children, repeatedly, and eventually you get it down to a science.
Then there's adolescence. Is there anything that prepares us, really? Once kids are teens, not only do they need a break from us, but we need a break from them.
Gimme a break! (Getting out of your own head)

When is the last time you gave yourself a break? Not just from your job or your kids or your worries, but from yourself?
Do you have a constant, critical inner voice – one that tells you that there's more to get done, or do it all better, or it's never enough?
Is your body talking to you, telling you to slow down, or possibly the opposite – to get up and move around?
Is your routine so tightly scheduled that the thought of taking time off is as stressful as the reality of not doing so?
Many of us, women in particular, are terribly hard on ourselves. About everything. Our relationships. Our parenting. Our performance at work. Our appearance. We would never think to chide or deride others in the way we do to ourselves. And as for listening to our body's rhythms? We tend to put everyone else first, leaving our own needs low on the priority list.
Not so? Alright then, I'll speak for myself. I do all these things. I've learned to do them less, but I plead guilty to critical inner voices that become destructive when allowed to run rampant. And when do I quell the voices and their insistent expectations on my performance? When I take a break. Usually, that requires leaving my house, my familiar turf. Traveling.
The benefits of a break
While my son was away, I worried only about myself. That is rare. In fact, it's been more than a year since I had several days alone. How did I spend that time? Writing. Sleeping. Eating mindfully. (Oh, that word! How overused!)
I also took a short walk each day. I savored my morning coffee. (Yes, I even ticked things off my Spring Break checklist!)
I didn't realize how much I needed a few days off.
From parenting.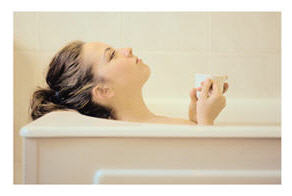 My son arrived home looking taller (again), clearly relaxed, and speaking in entire sentences. (Insert sigh of relief here.) We discussed options for summer, college applications, his ability to explore whatever field he chooses – practical or seemingly less so.
And then he asked how I was feeling.
Any teens in your household? Do they ask how you're feeling?
Parents taking a break

The fact that my son asked how I am is a clear sign that his vacation was just what the doctor ordered. The Florida sunshine. The beach. No alarm clock, no deadlines, no interaction with me. He was outside of his own head. Considerate.
I told him I was feeling better. Much better.
During my son's days away, I didn't hop a flight to cross the Atlantic, or zip to a city I love that's an hour or two away. I never left my neighborhood, yet I feel as though I've been on a vacation of my own. I also accomplished some necessary tasks. I may not have soaked in a tub (why didn't I put it on the list?), but I feel as if I have. My kid needed his break. And I needed mine. Perhaps even more.

Big Little Wolf's Daily Plate of Crazy