Expressions that romanticize age, for example "I want to grow old with you," make for interesting contrast to our youth-obsessed culture, which itself is stark contrast to the rising numbers of centenarians – those who live to be 100 or older.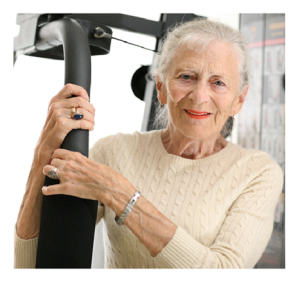 As for wanting to retain our youth but live to a ripe old age, there's nothing new in the principle. Hasn't the notion of a fountain of youth been around, well… forever?
Why wouldn't we want to feel as great as we do at 30, look at good as we do at 35, be as savvy and wise as we are at 50, and enjoy life until 100?
Though we could debate "enjoy life" (and related issues), focusing on the growing number of centenarians in the world –  some 72,000+ in the US alone – the conversation isn't entirely far-fetched.
Women Are Living Longer
Alexandra Sifferlin's recent article in Time Healthland addresses a World Health Organization report that women are now living longer worldwide.
Noting longevity gains worldwide, these additional years for women
can be traced to improvements in reproductive health efforts… and lower deaths from preventable infectious and communicable diseases…
It's worth clarifying that women are continuing to suffer from disease, however. Specifically:
… the [World Health Organization] report predicted that overall, deaths from chronic conditions such as heart disease and diabetes, as well as from cancer, will increase – by eight million for heart disease, to make up 38% of total deaths among women by 2050, and by 3.6 million for cancer, to account for 17% of total deaths…
Ms. Sifferlin goes on to note this reference to the:
… urgency of adapting health systems to better meet the changing health-care needs of women in low- and middle-income countries, primarily by improving the capacity to prevent and manage noncommunicable diseases…
A Healthy and Happy Old Age?
The Healthland article links to another story that caught my eye – on "How to Live 100 Years," written in 2010.
My immediate thought was this: We're on a page reading about increasing life expectancy, so it follows that we would want to know how to make it to 100, right? This led me to wonder about the inherent assumption here – that we all want to live to a very old age. Happily, of course, and in good health.
But do you want to live to 100? Do you ever think about it?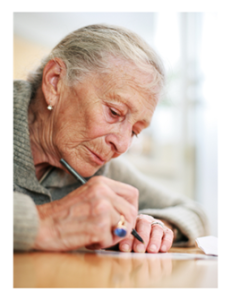 I don't know what my answer is. I prefer not to become the proverbial crazy cat lady. I'd like to think I could still pick up a pen and put together a salient sentence. I'd hope to admire a comely shoe, flirt a little with a younger (80-something?) man, and drop a saucy remark in two languages.
I suppose I'd like to live fully and with my mind intact until I feel that my "work" here is done (whatever that may mean), and that my children (and their children) are safe and doing well.
I can imagine myself into my 80s, maybe 90… sort of.
Can any of us really imagine ourselves decades older?
How Many Centenarians Are There?
As already mentioned, there are far more centenarians in the world than many of us might have imagined. This 2011 Huff Post article cites the US Census Bureau estimate of nearly 72,000 centenarians in the US, predicting continued growth of those over the age of 100.
Moreover, the column states:
America's population of centenarians – already the largest in the world – has roughly doubled in the past 20 years to around 72,000 and is projected to at least double again by 2020, perhaps even increase seven-fold, according to the Census Bureau.
If you're interested in more detail on the composition of the centenarian population in the US, this article from US News offers some intriguing facts, a few that are a surprise and others less so. Centenarians are predominantly female, are more likely to live in urban areas, and while our 100+ population is booming:
The proportion of centenarians in the United States is smaller than that of many other developed countries.
Sweden, the U.K., France, and Japan are included in that list.
So How DO You Live to 100?
Plucking from a variety of sources around the web, these are some of the factors that our elder citizens offer as ways to reach the century mark:
love of life
sense of humor
courage
spirituality
accepting losses
That first item, a passion for life?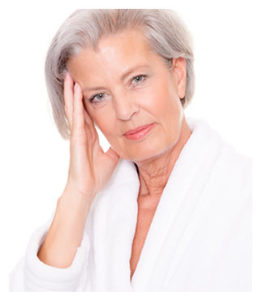 I return to my originating assumption about our physical and mental health as we age, the desire to retain our faculties and some measure of independence, or at the very least, an amount of dependence that does not seem excessive – largely so we can still enjoy what we love most about life.
Yet with some 5.2 million Americans currently suffering Alzheimer's, a progressive disease that robs us of our normal cognitive, behavioral and physical abilities, worrying about keeping our gray matter intact is understandable. This is even more true for those of us who currently care for elders with this debilitating disease, or have in the past.
Live to 100?
Live to 100?
Some may say yes, definitively. Others may say yes, if… The list of conditions that accompany that if likely include a healthy mind and body, not to mention family and I suspect, enough money to live decently.
Some may shake their heads no, wanting a full life for as long as possible, and trying not to make this journey into yet another competition, a race, a goal to achieve even in the biggest possible number when we go.
Still, the long view of such a long life remains an intriguing thought. Do we dare imagine the world a century from the year of our birth?
For myself, for now, I'll appreciate what I have in my life, remind myself to "carpe diem" – seize the day – and nourish my sense of humor, as well as my mind and body.
You May Also Enjoy