It's a line from Nora Ephron's 1986 film, "Heartburn," starring Meryl Streep and Jack Nicholson.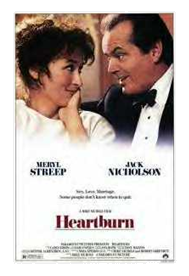 When a very pregnant Rachel (played by Streep) discovers that her husband is having an affair, she confronts him. He says "I can't do this now" and leaves the room. Distraught, she packs up some clothes, takes her toddler, and heads out of the house.
But not before she speaks these words aloud in an empty room, as if pleading with her husband and trying to convince herself: "I promise I'll be the way I was."
How many times have women made that vow? How many times have we tried to turn back time to some younger, more naive, or more carefree self in order to please a partner and preserve a relationship? Are there more variations on this theme of devaluing our changing selves? Of not recognizing that it takes two to make a relationship work – or not?
Of course. "I promise I'll be the way I was" may be accompanied by "I'll be the person you loved once, I'll be someone you can be proud of, I'll be more exciting, I'll be less demanding, I'll be more attentive, I'll be kinder." And naturally, for some of us, there are ample choruses of "I'll be thinner."
And the viability of reclaiming that self before babies and fatigue and life's complications, that self we're convinced a spouse will love again – if only we can be the way we once were?
The Way We Were
As I write those words – "the way we were" – I think of the film by that name with Robert Redford and Barbra Streisand in a romantic favorite (for many), a story following an unlikely match from college days to adult lives, their marriage, and eventually, their breakup.
This pair seems to recognize the reasons they loved each other, and the reasons they don't work in the conventional confines of the couple. Though she may look back on the way they were, I cannot imagine the strong female lead (Streisand) ever uttering "I promise I'll be the way I was."
Comparing these two fictional characters, the first largely autobiographical when it comes to Ephron's marriage to her second husband, I find myself relating more easily to the stronger woman, yet feeling more sympathetic toward Streep and the vulnerability she achieves in Rachel.
I wonder why that is and then I see: My heart goes out to her because she's hurting, and because I recognize myself. I revisit my willingness a dozen years back to turn myself inside out and become the woman my spouse wanted me to be – whatever that meant – if that would keep our marriage together.
Naturally, that's no solution.
Talking Heads
Whether or not we believe any variation of these words to be actionable or even advisable, by the time we say "I promise I'll be the way I was," the relationship is probably unraveling.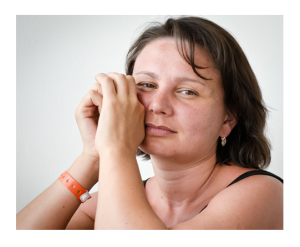 I used to talk to my husband in my head, with a refrain of that sort and so many others, rehearsing conversations as I thought they might unfold in order to reinforce the confidence to speak my mind and confront our growing distance.
My inner dialog also provided a means to articulate what I was feeling. It was a search for lucidity, and a process of fully considering what I would say in a relationship that often felt, especially in the final years, more like a chess match than a marriage.
Yet rarely was I brave enough to broach our problems directly. So I danced around the words or tucked them away, leaving them to the conversations in my head.
Changing My Tune
I may not be invested in "I am who I am, take it or leave it" – in fact, that's not my approach at all, since I believe in change and compromise. But I am invested in standing up for myself in a relationship, though it's taken years for me to get here.
I can address what I'm afraid of, what I need, what concerns me, what is working, and what isn't working – though I still have to drum up courage to do so. I tell myself I can only promise to be the way I am – and the way I can become if I choose to change my tune – with the real investment being a change for the better.
But no one's perfect. We all get irritated. We can let the anger out and deal with it, or stuff it down and it will bubble up somewhere else. I still struggle with this – letting it out in constructive ways – non-accusatory, not blowing things out of proportion. When I screw that up (and I do) – it's the how rather than the what. So I apologize, I try again, and I remember the phrase "I promise I'll be the way I was."
That's not something I can imagine saying any longer. Not to myself or anyone else. I've matured. I've wised up. I know who I am, I know my priorities, I insist that I (and they) be respected by the people in my life.
When Relationships Change
When relationships change for the worse, if we're lucky we can determine what the problems are and all parties concerned can work to set things right again.
When relationships change and the result is an irrevocable set of differing goals, values, attitudes, behaviors, and lifestyles that are so divergent as to clash – "I promise I'll be the way I was" is a cry in the dark, painful and understandable, and perhaps a sign that pretending is impossible.
These days?
I speak with greater clarity and transparency – to myself (in inner dialog), to those I work with, and to those I love. I still reach for courage on certain topics, and I make few promises.
The one promise that holds true through everything? To do do my best.

You May Also Enjoy

Heartburn poster image, Wiki, under Fair Use