Help out a friend? Give generously to a loved one in a committed relationship?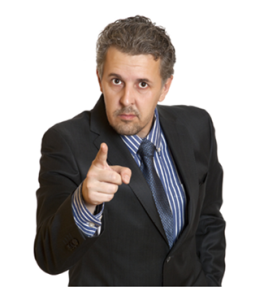 We take those as a given, though we may not realize we're fortunate if we can. But how do you effectively ask for help without becoming mired in obligations? If you're giving help, how do you know where to draw the line between an assist and taking over, or trying to "fix" what isn't your responsibility?
We live in a culture where women are presumed to be the "helpers," and men are often in the position of "fixers." Helping isn't necessarily fixing; accepting help may mean compromise, but it shouldn't result in giving away control.
When you love someone and they're struggling, you want to help. If you're married or in a committed relationship, you have a vested interest.
Your life is impacted, too.
Can You "Fix" in Moderation?
Still, fixing isn't always the answer. It may be enabling. It may be inappropriate. Then again, providing solutions isn't always bad, if they are agreeable to all parties concerned, and applied in focused and respectful moderation. But fixing doesn't mean forcing a solution that may not fit. It doesn't mean heavy-handed interference where decisions are not yours to make.
Is this a fine line?
You bet it is.
But a mature and mutual pact of assistance involves comfort on both ends. It requires discussion, compromise, and understanding of any constraints as well as risks in the arrangement. Otherwise, you may find yourself conceding to the one providing a fix via bucks, and thereby kissing your decision-making power goodbye, or worse, the relationship.
The Narcissist "Fixer"
I lived in a marriage in which control was a factor, and that, despite earning my own money. (Note how easy it is to be malleable, depending on your psychological makeup, and the others you are dealing with.) My spouse was a fixer in the traditional sense – handy around the house, always ready with an opinion on how I should do something. But thinking back, we were so independent of each other even during marriage, my "problems" were my problems. It was up to me to find a fix.
That doesn't mean there weren't issues of control; there were. But they weren't so easily categorized.
In my dating life after divorce, I didn't want to exchange one set of control issues for another, though being drawn to strong personalities, problems would arise. From time to time, men who wished to "rescue" me would appear on the scene. Some may have been "helpers," and others were "fixers." One in particular was a Narcissist Fixer In Extremis. Everything was basically "my way or the highway," though it didn't begin in that fashion as is often the case.
Eventually, things came to a head, and being unwilling to buy into his "fix" for everything (changing myself, my lifestyle, my interests, the way I raised my kids), he took the low road of his particular highway. I have never regretted my decision to say "no" to his growing interference in the guise of "helping."
How to Accept Help
Turn down help when you need it? That's not a smart move. But it's difficult for some of us to accept that hand. We have to get over our unrealistic expectations of ourselves. We must battle back the child's lack of power, if that is part of our personal story.
Ask for help – but not excessively? It's also something we should learn to do appropriately. In this Psychology Today article on How to Ask for Help, we're reminded that we all have moments when we need to do so, we should recognize sincere offers to assist, our requests should be specific, and the responsibility for follow up rests on our shoulders – not the giver's.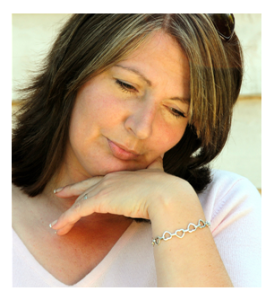 I confess I've spent years talking myself away from a prideful ledge. During illness, especially as a single mom, I had to learn to ask for help. In other circumstances of hard times, the same holds true. I still struggle with asking for help from small issues to those of more significance. I also struggle to accept it when it's given.
Helping and Receiving: Eyes Wide Open
But I try to ask – or accept – with clarity and communication. I scrutinize before doing either, anticipating hidden strings, unwanted intent, and identifying realistic and reasonable boundaries. I seek reciprocity in mutually helpful arrangements to the extent it's possible, and I also am committed to practicing "pay it forward." I am leery of any man who would swoop in with a solution (on his terms), and I only wish I'd known to be this cautious when I was younger.
Is the "fixer" the Narcissist in sheep's clothing, or worse?
Does that change the dynamics when asking for help or receiving it?
Why do so many cross the boundary from helping to insisting to strong-arming, ultimately damaging the relationship? Are we still conditioning our men to be "fixers" and our women to acquiesce?
Surely, it can't be that simple: individual temperament, childhood conditioning, experience and physical constraints – these must play a role. Still, how do we develop our antennae? How do we distinguish the man (or woman) who offers a helpful suggestion or aid, from the die-hard fixer, the covert manipulator, the Pygmalion who would refashion us suit his purpose?
You May Also Enjoy