Violence shocks us when it comes at the hands of a woman. Yet some women are violent, and aggression is part of human nature. Most of us learn to curtail it; we reserve it for self-defense or the protection of our loved ones. But as children – and particularly for boys – those natural inclinations to fight show themselves early.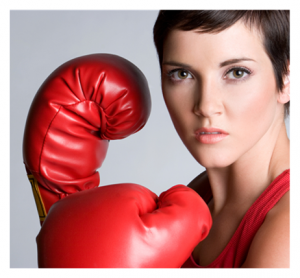 After reading a provocative musing on guns at Motherese, and a discussion of dealing with little boys and their desire to shoot 'em up and play war, I began wondering about our violent selves. Our female violent selves, as well as the ways we raise our sons.
I thought about the progression through childhood impulses, the divergent options for boys and girls (thus, for men and women), and where we put those feelings as we grow up, and grow older.
Guns are Political; Violence is Human
The issue of gun control has been on and off the political agenda for decades. Those who believe that guns in the home are our entitlement (for self-defense or hunting) are pitted against those who fear violence in the home, in the schools, and on the streets.
While we have politicized the acquisition and use of firearms – and with good reason – violent tendencies remain a human issue – cultural, sociological, psychological. Despair breeds violence, as do desperation, rage, and fear. We have only to look at the latest headlines to see examples of individuals pushed beyond their boiling point until violence erupts, and of course there is also mental illness which manifests itself in inexplicable bursts of violent and abusive behaviors.
Women are not immune to these same situations, sentiments, or illness and yet we are less prone to acting out in the same ways as men. If we don't turn to overt violence, where do we put our rage?
Men, women, and aggression
If aggressive tendencies are in fact more prevalent in boys and men, there are also acceptable outlets for exercising and exorcising the need to express them. Competitive sports like football, hockey, soccer, wrestling, and boxing provide culturally (and commercially) sanctioned channels, while other competitive activities also funnel the need to win, or to do battle.
Still, most women don't overtly express more violent emotions. I'd go as far as saying that any expression of anger by a woman is considered less acceptable than the same outpouring by a man. Would we be better off if we could don the boxing gloves and go a few rounds with a sparring partner?
For "everyday" anger, do we find other more culturally acceptable outlets?
Cattiness and gossip
I used to resent the off-handed comments about women and gossip, not to mention cattiness. Gossip isn't something I indulge in generally; I've always cherished my women friends and treated them with enormous respect.
Cattiness is not part of our communication style, but I've observed it often, in both teenagers and adults.
So I will concede that women may express their aggressions in more subversive ways relative to men who "take it outside" or to the gym to pummel a bag. Instead, we use words (and silence) as daggers, and afterward regret drawing blood.
Self-abuse, Self-sabotage
But venting or gossiping is not the extent of it. While there's no question that for anyone the 5-mile run or 2-hour workout eases anger, we don't all have that possibility – logistically, financially, or even physically. Then what?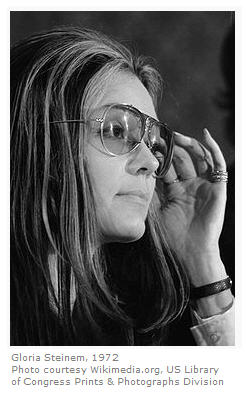 For many women, cycles of self-abuse become routine. We control what we can, any way we can, often in the most unhealthy and self-destructive manner.
How, exactly?
We eat our anger, literally, swallowing it down and gaining weight. Or we punish our bodies with bingeing, which leaves us depressed, but (effectively) dulled. Eventually, the anger may eat us – as we develop ulcers and other digestive problems, or simply live in a haze of any number of eating disorders.
We also drink our anger – or rather, use alcohol to anesthetize. Copious amounts of alcohol, and likewise – sex.
We may spend our days and nights in obsessive inner dialogue, berating ourselves for whatever emotions fuel our frenzy – despair, desperation, rage, fear. Wouldn't these emotions be better served by an act of standing up, fighting back, or at the very least – expressing ourselves verbally even if it meant "unladylike" yelling?
The feminist 70s… and now?
I am a product of the 70s feminist consciousness; I wonder about the path we began so idealistically. We set (unrealistic) goals, made (some) gains, accrued (unexpected) losses. We disparaged the role of mother and homemaker, only to find ourselves red-faced in the aftermath, 10 or 15 years later.
I can't help but recognize that for many women – young, middle-aged, older – the constraints battled 30+ years ago remain no less restricting; only more muddled.
So where do we find ourselves today? Less angry? More so?
We may speak our minds on many matters, but we hold our tongues to keep the peace.
We may strike out into the workforce, but we turn anger inward when we find our opportunities narrowed, and our strength sapped by becoming our own second, third, or last priority.
Our aggressive selves may be allowed on the tennis court or the runner's track – but when not possible, we are likely to turn our violence inward, on ourselves.
We choose children first. I believe it is our grace, and equally, our downfall.
Still powerless?
We set pieces of self aside, we nurture those we love; we still battle a sense of powerlessness in many arenas – including our beliefs that we ought to be able to "do it all." Resentment remains. Sometimes, fury. There is a fine line between self-sacrifice and self-destruction.
We may not reach for guns as a general rule, but nor do we reach for each other in sufficient measure or solidarity. And we should – even as we dream of sons because they will know freedom, and we dream of daughters who will somehow redress an imbalance we still can't quite fathom.

Big Little Wolf's Daily Plate of Crazy