The discussion was energizing if not fruitful: anger as obstacle to love, love versus indifference, and that all popular prescription, "how to move on after divorce."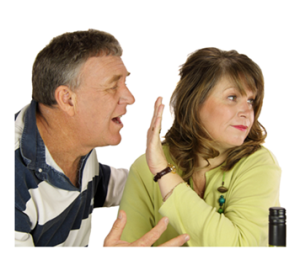 I will it say straight out. I loathe that expression, moving on. I find it has little bearing on reality in most circumstances, yet we feature its advantages with near cultish insistence. And here's the formula: 1 Part Forgiveness + 2 Parts Moving On = The Ultimate Path to Future Happiness.
What does that actually mean, and says who?
Oh right. Those who proclaim: "Let go of your anger and forgive, if you want to find peace."
But what if anger coexists with love? Doesn't it?
What if anger is motivating? Isn't it?
What if the past bleeds into the present, and not through your doing? Then, isn't "moving on" an illusion – not to mention an impossibility?
Understanding Anger Instead of Condemning It
Don't we want to teach our boy-children to manage their anger in constructive ways, but nonetheless, to feel it? Don't we want to teach our girl-children to express it more openly and yes, constructively, rather than turning anger in on themselves?
I do not view anger and love as opposite ends of an emotional spectrum. I do not view them as mutually exclusive. Indifference seems more chilly and damning a state of affairs than anger. Besides, don't we get angry at our children? Does that mean we stop loving them? Don't we get angry at our spouses? Does that mean we no longer cherish them?
Anger may be the mask that covers fear, and likewise, frustration. Anger may result from triggering old wounds. Anger can do its duty as learned behavior to deflect attention away from what hurts, what threatens, what stagnates.
Anger is a smokescreen. Anger is self-protective. Anger fuels action.
Anger also poses obstacles to examining underlying issues – those to be discussed and hopefully resolved. But it does not preclude loving unless the anger is all there is.
How Long to Get Over Anger After Divorce?
Situational anger in relationships? In divorce? In life after divorce?
What relationship doesn't flare into a messy scene now and then? Our lives are frantic, frenetic, harried – complicated by too much work (or too little), too many expectations (from competing responsibilities), too little money and time, and pressures we put on ourselves to deliver something as close to "perfect" as we can envision.
The "perfect" fantasy dwells largely in the Land of Women.
In our lives after divorce, we may strive to prove we're good enough to be loved, capable of giving our children a new "intact" family, mature enough to smooth over problems, and resilient enough to present a happy face. We may decide that we should be "over it" in a year, or two years, three – max.
Our relationships gurus tell us so. And we tell ourselves the same thing – that we should put the pain of divorce (and the anger) behind us. Seal it up, lock it away, toss the key.
Better yet – "forgive and move on."
Cowering in the Face of Conflict
As we move from breakups into new relationships, wouldn't it be impossible for us to deal with the soul-sucking dramas of online dating, the roller-coaster of blending families, the ache and headache of long-distance relationships, and simply the fatigue of all of it – without the occasional flare-up?
Conflict is more miserable for some of us than others, especially if we feel dwarfed in its presence, or certain that noisy conflict means the end of love.
Does a fight mean there's no love? Does intermittent friction negate tender words, acts of generosity, genuine connection?
The high decibel version of anger convinces me the world is caving in. I know it isn't; I know releasing the anger may even prevent the world from crumbling. But the feeling remains, a legacy of my childhood, and I begin to protect myself by preparing for the end, by distancing myself from love, by putting up walls – until I stop.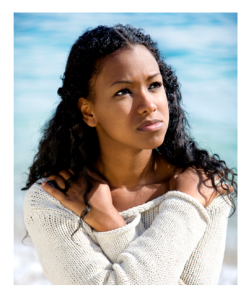 I've learned to stop more quickly than I once did by finding the quiet in myself. By recognizing that anger – however it is expressed, short of abusive language or violence – does not preclude love, passion, respect.
Anger flares out of hurt, out of frustration, out of fear, out of physical discomfort.
Anger in the context of divorce is a different story. Or it can be.
It may have built over decades. It may be expressed in spiteful and manipulative ways. It may not last.
Or it may go on for years.
Let Go, Get Over It, Move On
I was talking to an old friend recently. One parent had passed away from illness, and the other committed suicide a few years later. He was angry at her. Very angry. And sick of those who said to let it go, to get over it, to move on.
He had found her, and the scene was dreadful. There is no "let go, get over it, move on."
There was a man I loved once. He, too, had found a parent who took his own life, with a shotgun. It seems only natural to me that the son carried the sorrow of that act – and the anger – as part of him.
These are extreme examples, but there are other relationship situations in which forgiveness is not possible, though some measure of understanding and perspective may eventually be acquired. High conflict divorce falls into this category, along with the messy aftermath that may exacerbate the situation.
But we're told to let go, get over it, and move on. And the consequence of that is feeling dismissed, misunderstood, and marginalized.
"Live With" Instead of "Get Over"
Contemporary culture loves the quick fix, the easy answer, the superficial mantra as our Path to Emotional Healing. This flies in the face of reality, when we're reeling from broken dreams, broken beliefs, and a half squeezed tube of crazy clue to put it all back together.
Some of us do, with enough time, enough help, and a dose of luck. Some of us do to a degree, and feel grateful we've managed even that. Some of us don't, but I will not judge their capacity to deal with whatever has happened to them, which I cannot measure.
We should exchange "get over" and "move on" with "live with" and "learn from."
As for those lessons we hope to acquire, they aren't necessarily all positive. They may involve greater wariness and other self-protective behaviors that nonetheless are not a barrier to loving, to trusting, or to knowing a decent life. Instead, these altered behaviors become a necessary part of leading that life. And maybe that's not such a bad thing.
You May Also Enjoy