What if the best way to zero in on what we have – and appreciate it – is to consider what we don't? What if we list all the things we see around us and desire, but we don't need?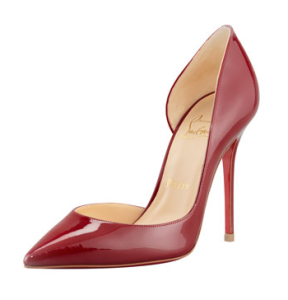 Naturally, our "don't need" items may fall into a variety of categories – some are luxuries, some are qualities, some are what an elder aunt of mine used to refer to as "I need that like I need a hole in the head…"
Here are 10 things I do NOT need to measure my "success" in any way, much less to feel great about who I am, how my life is going, how I look, or how I face the future. Then again, it doesn't mean I don't value them, admire them, or even covet a few of these items, which is different from needing them.
10 Luxuries (and Other Things) I Don't Need… Maybe
Shall we begin with the exquisite treasures one might encounter turning the pages of Vogue, Elle, or Harper's Bazaar?
Shoes, Shoes, My Achilles Heel… Shoes
What about the Christian Louboutin taupe boots, as seen in August 2013 Harper's Bazaar? Can we all take slow, deep breaths, and sigh as we whisper "exquisite?"
I do not need them, I do not need them, I do not need them… Let's rephrase. I do not need to spend $1,600 or more on boots. I would have to take out insurance on my footwear! Wait, maybe I need to do that already. What about the Iriza red pointed toe pumps as an alternative, at Neiman's or Bergdorf's for a mere $625? Could I put those in the "need" column?
The Cozy Getaway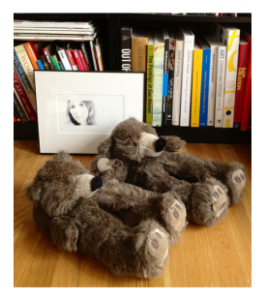 I do not need a cabin in the mountains. As charming and relaxing as many appear (in my favorite decorating and design magazines), I admit that I am not the outdoorsy type. I enjoy viewing towering pines on the Big Screen (or small), or in passing from the highway.
Moreover, I'm terrified of bears unless they happen to be furry bear slippers on my tootsies in the winter.
Besides, I need reliable – dare I say it, invincible – wifi.
Wardrobe Malfunctions
My assets are ample enough, my décolletage most arduously under control, but my cups do runneth over on occasion – as yet not to the degree of an outright wardrobe malfunction.
I do not need a wardrobe malfunction!
While any nip slip or other such reveal may result in promotional benefits for the celebrity set, I say again: I do not need a wardrobe malfunction. Especially if I'm participating in a Google hangout.
'Nuff said.
Illness Inconvenience
I do not need a nosebleed when I'm about to kiss my loved one. I do not need eye strain when I have eight hours online ahead of me. I most certainly do not need laryngitis when scheduled for meetings, conference calls, or wishing to nudge (nag), guide (guilt), coax (coerce), or otherwise discuss any topic with my children.
Been there. Done that. Dreadful!
And all of the above (afflictions) fall into the "I need that like a hole in the head" category!
Fashion Fun
I am all for fashion fun, though I have plenty to entertain me by shopping in my own closet. As to one of my favorite indulgences – chic glasses – while I adore my red specs and love love love trying on eye wear – hey, I met a terrific man as a result – I do not need more glasses, though I consider them a delightful and versatile accessory.
Still, there were these purple frames I can't get out of my mind…
French Lingerie
I do not need (more) French lingerie.
Wait. Scratch that. I do need it. Desperately. NOW.
(Anyone have a spare ticket to Paris? My fave boutique awaits, and gravity does invoke its requirements.)
Guilt (Especially Mom Guilt)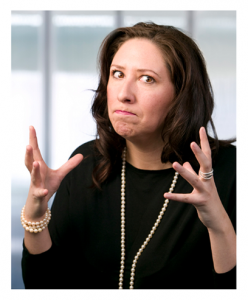 Consider this a replacement for the "slip" on French lingerie. I don't need guilt. More guilt. Mom guilt. Any kind of guilt, which continues to creep into consideration of the things I wish I could do for my sons that they need – yes need – but I cannot. I am not geographically, physically, or financially positioned to assist or participate in certain ways, it frustrates me immeasurably, but I must stop kicking myself for that.
I also need to stop feeling guilty about not giving enough to others who reside in my heart, when there's only so much of me to go around. I need to do a better job of putting myself first, and clearly stating what I need.
But it's hard. Very hard.
Approval, Popularity, "Group Love"
I do not need the approval of strangers – and on this one, I'm very serious.
I know those whose opinion matters to me, I know my strengths and weaknesses, I balance informed input with experience and my own judgment. Think about this one – do we really need all those likes, follows, and the approval of strangers – often measured in our social media popularity?
Mystery, Mystery, Mystery
I do not need more scarves, though I am of the (fashion) school of thought that a woman can never have too many foulards, écharpes, and other fabric fancies to wrap around her neck and shoulders. They make for a new look and even better – a bit of mystery when you peak and play from within their folds.
Then again, I have a sufficient number of scarves to perform the Dance of the Seven Veils four times over… Now if only I could do so while wearing those red pointed Louboutins.
Still, every woman needs her moments of mystery – however she chooses to achieve them.
The Urban Getaway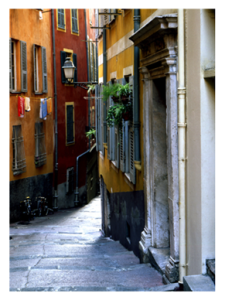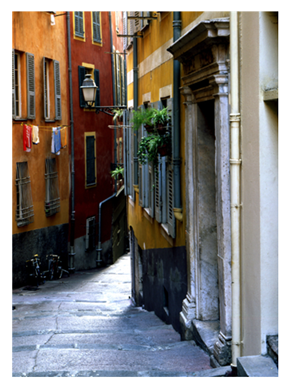 A pied-à-terre in Manhattan. As delicious a thought as that is (museums! galleries! the theater!), I'd exchange it for a small space in Old Nice, tucked behind a colorful façade. Or better yet, a studio in Paris. Now that I need.
For my soul. And there's no way to convince me otherwise.
Do I need it to feel great about my life or myself?
Naturellement, that's a no. But it sure sounds good to me all the same.
Material Girl?
I do need money, but I don't need piles of it. Nor do I need boxes of baubles, a flashy car, or square footage that shouts "Here I am!" While all of this can be lovely for some more than others, and I wouldn't say no to the select and memorable item, I don't need any of it to feel good, much less rich.
Books? Yes. Art, especially if created by my son or friends? Definitely.
Health? Family? Love? Meaningful work?
Yes to these, most of all.
What don't you need to feel good, to feel beautiful, to remind yourself of the essentials that you do need to feel fabulous?

Click on Louboutin pump to access details at Bergdorf Goodman.
You May Also Enjoy