Fabulous. Fabulosity. Fabulousness.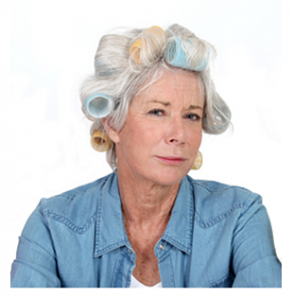 What do we think of the tendency to toss out effusively exaggerated descriptions – in particular, calling ourselves fabulous at forty or fabulous at fifty?
Is "fabulous" too glib? Fun? Just right?
Aren't we fabulous in our 30-something prime? What about our 40-something and 50-something primes – that look and behave a little differently? What about 60-something with our errant strands of gray, our blossoming middles, and just as likely the twinkle in our eyes?
Fabulous?
At any age?
Fabulous – when it comes to how we lead our lives, how we love, how we contribute, how we make a difference?
I'm ambivalent on the term, not to mention its typically restricted usage. I'm teetering. I'm also tempted.
Fabulous… Rebellion?
I'm inclined to embrace "fabulous" for the defiance it instills in me, the rebellion that rocks my mischievous little spirit and wants to kick some apathetic, arrogant, and adversarial-to-aging ass.
I'm leaning toward largesse and latitude for fabulosity as a movement – not about bling bling, but about the True Self and all her glorious gifts – what she murmurs, what she speaks more clearly, what she shouts if required as some of us aren't too willing to pay attention to those Insightful Inner Voices.
I am Gung Ho on expressing our essentials: our value, our tangibility in an all-too-glossy world, our right to own who we are and what we contribute, our irrepressible humor dredged up on the most onerous of days and dismal of nights.
Our hard-won wisdom.
To hell with what the mirror seems to say on any given day! And screw the scale if you're healthy!
Fabulous… Celebration!
Do you like who you are? (Should I repeat that?) Do you like who you're becoming? (Can't you see we're always "becoming?") Are you headed in a direction that feels good – and if so, why not consider an ounce of adjectival amplitude in an otherwise challenging world?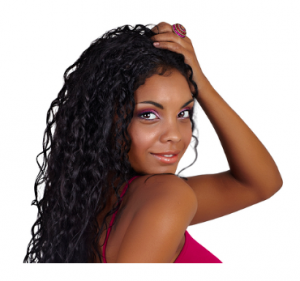 Listen. Yesterday I had the blues. I know exactly why and my reasons are well-founded. Today I feel upbeat and energetic. Tomorrow I might have the blues again.
Life is tricky.
Moods are tricky.
Nothing has fundamentally changed in the past 24 hours and nor do I anticipate any earth-shattering events in the next. But this morning I neatened my face, brightened my cheeks a pinch (without pinching), and headed outside for a walk early in the day rather than late.
Fabulous… Feminine Fancy
It may be that touch of blush and exercise – for me. It could just as easily be 20 minutes of meditation for you, or a half hour to read, or Mozart at the piano. It isn't so much what it is, but that it is.
As for feeling better when I feel I look better, I admit that's a resounding yes. As for feeling better when I feel accomplished – even more so. I am a proud product of my many environments, I am comfortable in my skin, I know what will perk me up and equally, that what uplifts and sustains will vary from person to person.
If I may digress, I will mention that a recent so-called debate on the New York Times (on our misunderstood manipulations with maquillage, of all things!) had me shaking my head in dismay.
Yes, dismay.
A debate on makeup? Its impact on female self-esteem?
Self-Esteem… Thy Name is Trouble
The discussion at the Times? Not their finest, as they missed the boat on what could have been an opportunity for a broader discussion on cultural values – female competence sacrificed on the alter of appearance, the narrowing norms for what "attractive" means, the impacts both professionally and personally which translate into health, economic, and social consequences – generally a loss for us all.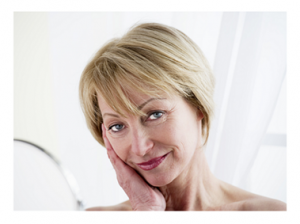 Instead, they featured a lackluster discussion, and what I remember most is the fact that someone took issue with a Good Man (and founder of Good Men Project) who wrote lovingly of his wife of 10 years – and her beauty, to him, with or without makeup.
Hello? Is there a heterosexual woman on the planet, of any age, who wouldn't want to hear that from the man in her life?
So back to fabulous, fabulosity, fabulicious fun. I'm FOR, because it incites me and excites me. If we're going for hyperbole it might as well be in the audacity department at least a tad, and something that motivates us as women to treat ourselves to a walk if that does the trick, an hour with Adrienne Rich if she's our pick, or a delicate Dior gloss if that's our schtick!
Why do women seem to need fabulosity now more than ever?
Do men run around asking if "these pants make me fat?" Do they spend years knocking themselves over the size of their breasts, their hips, or the depth of their laugh lines?
Fabulous… Females!
Sure, sure. Men may be worrying about the size of other things – and needlessly I might add. But society isn't squeezing them into so tiny a box of acceptable Self that they have to convince themselves they're still there. Here. Somewhere. And stylishly so, at that.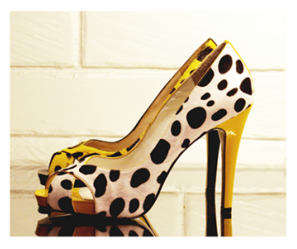 Fabulous fashions?
Love them!
Fabulous footwear?
Come on. Stilettos Anonymous has my face (and shoes) plastered over the door.
But best of all?
Fabulous females. Fabulous ferocity. Fabulous femininity and arm-in-arm, fabulous feminism. Fierce, frank, feral, flirty. Fabulous freedom to be ourselves.
But not selfishly.
So let's add thoughtful and true, which are also traits of the women I've known in my life and still cherish as friends. Let's be practical and generous with our kindness to each other, and supportive in efforts to do better. Let's lavish fabulosity on every woman, man, and child who needs a tender touch.
Because that, to me, is the essence of fabulous.
You May Also Enjoy