I wasn't one of the popular kids. Not ever. You know which ones I mean: the popular guys that get selected for teams, the good-looking ones asked out on dates, the winners who are consistently voted Most This or Best That.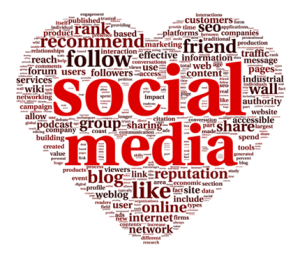 Popularity, in case you're wondering, is the state of being widely liked or admired, in the broad sense of the word or within an explicit context.
It's a simple concept and we have examples everywhere… The Most Popular Girl in School. The Most Popular Soft Drink in America. The Most Popular Posts and columns on our blogs and online periodicals.
Isn't the New York Times Bestseller List a way of measuring popularity? Don't we then tend to gravitate toward whatever is popular, without too much independent thought? Don't we, Americans, like likeability — from friends to followers to fans?
Popular Past?
I didn't think about popularity as a kid or a high-schooler or even in college. I had good friends, plenty of interests, and considering myself somewhat geeky, I had no expectations of being a popular girl socially – back when socially meant with other people, face to face, in a crowd, on a proverbial dance card.
It isn't that I didn't need approval and reassurance from others. I did. Don't we all? But approval from a few was more than sufficient, and those were the days before what The New York Times article, "Facebook Made Me Do It" references as "social approval."
You know. Feeling good about ourselves based on friends and feeds, likes and retweets.
Twittilation?
Don't get me wrong. I love my little dopamine spike at each up-tick in social approval as much as the next guy. And that's especially true in an economically chaotic culture where we have de-valued many forms of communication that were once recognized with real rather than virtual currency – in other words, bucks.
But we certainly have distorted the notions of popularity in the past decade or two. Come to think of it, doesn't the term "pop culture" derive from "popular" – which is oddly oxymoronic when you cozy it up against culture?
We live by a follower mentality, rather than the convictions of our own impressions and opinions, which can be difficult if others don't agree or support our way of thinking, of being, of living.
Thumbs Up to Thoughtful Following
We follow fashion trends, don't we? Political views of our "thought leaders" and charismatic pundits? Our peer groups, though we're long past high school?
Whether engaging in the real or the virtual, popularity and approval feel good. And I'm all for it, personally, as long as we consider our sources and evaluate the quality of the inputs and feedback we may receive.
Do you define "popularity" for yourself and others? Do you think of it solely in social media terms? Do you measure it in Facebook friends or comments?
Plenty of Popularity Pro's…
Do you like being "popular?"
I know I do, depending on the context.
But popularity alone isn't enough to measure the value of a person, a work of art, a book, a site, a city in which to relocate.
It is one generalized indicator that may be useful; ultimately, we need the confidence to inform ourselves, make our own choices, and decide what we like and how much, and even why.
You May Also Enjoy