"It all went by so quickly," one mother sighs.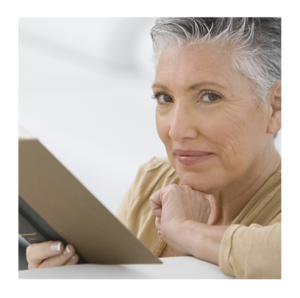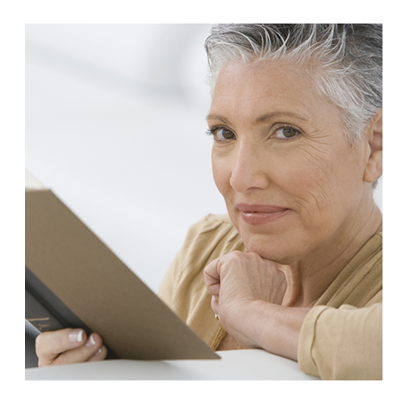 "I know. You blink and they're in college," says another.
I say nothing. I have never experienced time whizzing by in this fashion, or more precisely, parenting time. If anything, my sense of the years is that they dragged, though expressing that sentiment is not likely to garner me any mothering awards.
So why did the years feel painfully long more often than not? And how does that jibe with the way I love my children, and the fact that I believe I raised them well?
Time Flies When You're Having Fun
Clearly, our sense of time varies, and I imagine that circumstances combined with emotional state play a role. You know. "Time flies when you're having fun."
And presumably it slogs along when that isn't the case.
But I don't think it's quite that simple, and digging deeper into circumstances that include the physical and emotional makes more sense.
I have also wondered if age comes into play, though I had dismissed that notion, favoring sentimentality and selective memory instead as Empty Nest offers an example of both. For those (primary caregivers) who find themselves at loose ends when Junior takes off, it's all too easy to gaze nostalgically at the past, and refashion it into something idealized and too quickly passed.
But what else is going on? Why don't I have the sense that my sons' early childhood years disappeared in a flash? Or for that matter, their adolescence? It didn't all plod along, but nor did any of it seem to speed by.
How Our Perceptions of Time Differ
In "Fast Time and the Aging Mind," Richard Friedman, a professor of clinical psychiatry at Cornell, provides possible answers in his New York Times article to my seemingly different perception of time, and in particular, the parenting years.
Apparently, my inability to experience time's shrinkage may be the result of emotions – those stressful single mother years, and even those that preceded them while married.
Professor Friedman writes:
Recent research shows that emotions affect our perception of time. For example, Dr. Sylvie Droit-Volet, a psychology professor at Blaise Pascal University, in France, manipulated subjects' emotional state by showing them movies that excited fear or sadness and then asked them to estimate the duration of the visual stimulus. She found that time appears to pass more slowly when we are afraid.
In addition, he goes on to explain:
Attention and memory play a part in our perception of time…
Single Parents – A Different Perception of Time?
If fear "slows down" time, does stress do the same? Isn't stress at least in part fueled by fear?
If a single parent is perpetually worried, second-guessing what comes next, wondering how to get through the next week financially or for that matter, emotionally, will this alter more than the experience of these days while living them – but the memory of years that others perceive as having sped by?
In this example, a dose of time in the fast lane would've been very welcome, yet it seems to me that most of us might like our recollections and actual experience to reside somewhere in the middle. Who wouldn't want to master a capacity to power through the tough times as quickly as possible, and equal capacity to more fully appreciate (and slow down) the good times?
Professor Friedman elaborates on ways to slow our perception of time, and the reasons we would want to do so:
So what, you might say, if we have an illusion about time speeding up? But it matters… the distortion signals that we might squeeze more out of life.

It's simple: if you want time to slow down, become a student again. Learn something that requires sustained effort; do something novel.
How to Slow Down as We Age? Learn Something!
We all know we're fighting technology creep when it comes to our time and attention, not to mention excess hours spent working multiple jobs, and worrying about all of it.
We have difficulty closing our laptops and shutting off our phones.
We're driven to Digital Detox weekends, while simultaneously smitten with the concept of staying "in the moment."
We're terrified that we're running out of time – especially as we age – and we're fighting it tooth and nail while we're at it.
Our best bet, or so it seems, may be letting go of obsessing over all of it – and focusing instead on learning something! Professor Friedman provides examples in his father, who lived to 86. I see a model in my mother, who took up Japanese in her 60s and continued its study into her 70s.
Slowing the "Good" Stuff
Naturally, I'm wondering if my children will look back at their childhood and perceive it as having passed slowly (a good sign, as apparently in childhood, we're learning and discovering so much we retain a fuller sense of the experience).
My own recollection of the past 20 years remains stubbornly sensitive to their realities: fatigue from being an "older" mother as well as a largely solo one; emotional challenges carrying the burdens and too few outlets for sharing the happy times.
That I'm not in some way imagining that two decades didn't speed by strikes me as reassuring. If anything, I may be experiencing a distortion that is the opposite of many parents, though despite that, my overall impression of the parenting experience is one of great privilege: the privilege of nurturing my sons, the privilege of their humor, the privilege of participating in their hard-won lessons.
Ironically, in contrast, my past two "relationship" years seem to have flown by. As I interpret Professor Friedman, in a way that's an excellent sign, while offering opportunities for lingering longer in the pleasure.
As for slow parenting, I am certainly not without my misty moments, wishing our situation had been otherwise. But considering Professor Friedman's message, that we can experience a fuller sense of where we are and the time we have by letting go of worrying about it, not to mention learning something, I'm all ears. And eyes. And appreciation for his perspective.
You May Also Enjoy